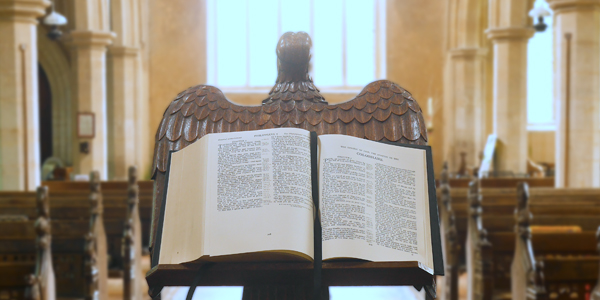 Harpley
"And the Peace of God, which passeth all understanding shall keep your hearts and minds through Jesus Christ." Philippians 4
The Bible is full of the most amazing stories which we learn as children but only really appreciate when we get older.
It is also full of the most inspirational verse for good times and sad times and can bring hope and comfort to all.
There are many familiar readings that you will have heard at weddings and funerals which you will also find on separate pages on this site.
But each week two readings from the Bible will be read out during a Church service. You can see what the readings will be beforehand by clicking this link to take you to the lectionery. ( a book that lists the readings week by week.)
If you do not have a bible to hand you can use this link that will take you to a digital bible when you will also be able to click and paste the text to enable a copy to be printed.
This is an especially nice reading, from John 15. 9-17,that is often featured during a Remembrance service.
"As the Father has loved me, so have I loved you. Abide in my love. If you keep my commandments, you will abide in my love, just as I have kept my Father's commandments and abide in his love. These things I have spoken to you, that my joy may be in you, and that your joy may be full. "This is my commandment, that you love one another as I have loved you. Greater love has no one than this, that someone lay down his life for his friends. You are my friends if you do what I command you. No longer do I call you servants, for the servant does not know what his master is doing; but I have called you friends, for all that I have heard from my Father I have made known to you. You did not choose me, but I chose you and appointed you that you should go and bear fruit and that your fruit should abide, so that whatever you ask the Father in my name, he may give it to you. These things I command you, so that you will love one another."
The Bible can teach us many things but the most important lesson is this, from Matthew 22. 37 - 39.
Jesus replied: " 'Love the Lord your God with all your heart and with all your soul and with all your mind.
This is the first and greatest commandment.
And the second is like it: 'Love your neighbor as yourself.'
These are the first two commandments on which the whole of Christianity is based.
Give time for peaceful contemplation and let God bring you peace.
"A great and strong wind tore the mountains, and broke in pieces the rocks before the Lord; but the Lord was not in the wind: and after the wind an earthquake; but the Lord was not in the earthquake: And after the earthquake a fire: but the Lord was not in the fire: and after the fire a still small voice. " 1 Kings 19. 11a - 12.