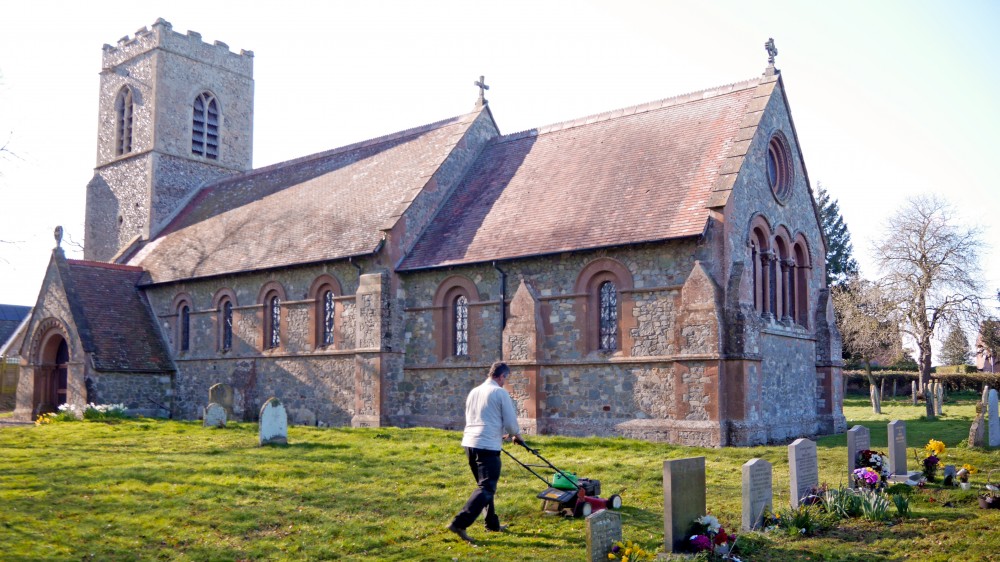 All Saints
Roydon
All Saints, Roydon
Church Lane
Roydon
Kings Lynn
PE32 1AR Grid Ref: TF 699236
Lat: 52.783806 / Long: 0.518066 X: 569917 / Y: 32365
Grade II* listed 12c restored 1857
The Church is normally locked but a key is obtainable from Ivan Hudson as below:
Contacts: Churchwarden. Colin Grimes 01485 600059 grimes154@btinternet.com
Ivan Hudson 01485 600471 ivanhudson397@btinternet.com

There are regular services and occasional services at other times. Please check details on the Calendar.
The Church is also used for Weddings, Baptisms & Funerals and at Christmas.
​More photographs of the Church can be seen in "Our Beautiful Buildings" album. Click here.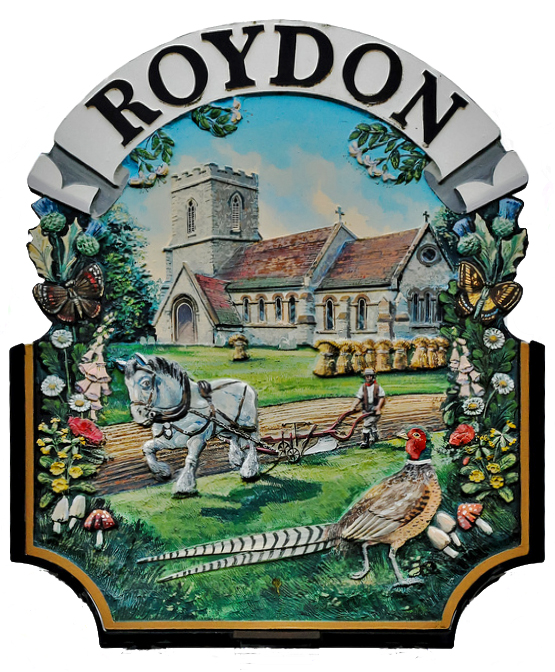 Roydon is a small village and the most significant building architecturally is the parish church of All Saints. Parts of it date back to the 12th century although it was subject to major renovations by the prolific ecclesiastical architect GE Street in 1857
It is recorded in the Domesday Book as Reidnua and in 1254 as Ridone.
Roydon takes its name from Rye or Rie, which is the origin of Rysing as pronounced in Saxon times.Don or Dun is derived from the Saxon word for hill. Ryedun in times past was part of Rysing. Ryedun stands higher on sandy soil than Rysing hence the Dun (sandune). In later years the seaport town of Rysing had built its Norman Castle. Over time,this became known as Castle Rising, and Ryedun became Roydon as it is known today.
In 1066 William the Conquerer took Ryedun from Stigund, Archbishop of Canterbury and gave it to his brother Odo who was Bishop of Bayeux in France.
By the early 17 century, the Howard family were Lord of the Manor and continued to be so until the middle of the 20 century, when much of Roydon was sold off privately.
The Church of All Saints, is a small Edifice built in the late 13th Century consisting of Chancel, Nave, South Porch and Embattled Western Tower which contained one bell. There are four stained glass window, one at the west end in the tower and three in the Chancel at the east end. the Howards remain patrons of the church as they have been since the 17th century.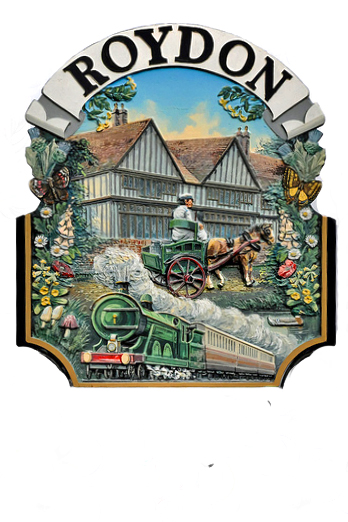 The village was served by the Grimston Road railway station of the Midland & Great Northern Railway Company (the station was named after the nearby village of Grimston despite being in the centre of Roydon because, at the time of opening, Grimston's population was ten times that of Roydon). The station opened in 1879, and closed to passengers in 1959 (freight traffic continued to pass through the village until this section of the M&GN railway finally closed in 1968).
Roydon today has a large common which is managed as a nature reserve.