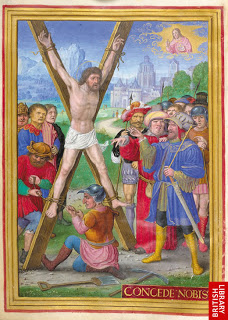 Andrew, like his brother Simon Peter, was a fisherman. He became a disciple of the great St. John the Baptist, but when John pointed to Jesus and said, "Behold the Lamb of God!" Andrew understood that Jesus was greater. At once he left John to follow the Divine Master. Jesus knew that Andrew was walking behind him, and turning back, he asked, "what do you seek?" When Andrew answered that he would like to know where Jesus lived, Our Lord replied, "Come and see." Andrew had been only a little time with Jesus when he realized that this was truly the Messiah.
From then on, he chose to follow Jesus. Andrew was thus the first disciple of Christ. Next, Andrew brought his brother Simon (St. Peter) to Jesus and Jesus received him, too, as His disciple. At first the two brothers continued to carry on their fishing trade and family affairs, but later, the Lord called them to stay with Him all the time. He promised to make them fishers of men, and this time, they left their nets for good.

It is believed that after Our Lord ascended into Heaven, St. Andrew went to Greece to preach the gospel. He is said to have been put to death at Patras on an X shaped cross, to which he was tied, not nailed. He lived two days in that state of suffering, still preaching to the people who gathered around their beloved Apostle.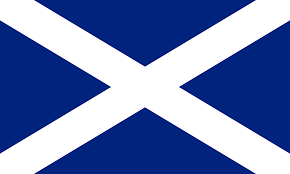 According to legend, in Scotland in 832 AD, Óengus II led an army of Picts and Scots into battle against the Angles, led by Æthelstan, near modern-day Athelstaneford, East Lothian. The legend states that he was heavily outnumbered and hence whilst engaged in prayer on the eve of battle, Óengus vowed that if granted victory he would appoint Saint Andrew as the Patron Saint of Scotland. On the morning of battle white clouds forming an X shape in the sky were said to have appeared. Óengus and his combined force, emboldened by this apparent divine intervention, took to the field and despite being inferior in numbers were victorious. Having interpreted the cloud phenomenon as representing the crux decussata upon which Saint Andrew was crucified, Óengus honoured his pre-battle pledge and duly appointed Saint Andrew as the Patron Saint of Scotland. The white saltire set against a celestial blue background is said to have been adopted as the design of the flag of Scotland on the basis of this legend.
Andrew's connection with Scotland relates to this legend and that some of his remains were kept at the site that is now the town of St Andrews. A chapel was built to house the remains and became a place of pilgrimage.
St Andrew is commemorated on 30th November and the Sunday closest to this is the First Sunday of Advent.