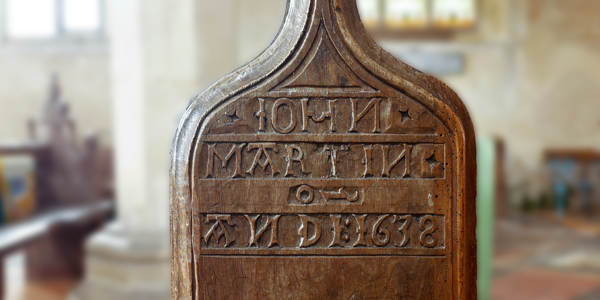 "We make a living by what we get; we make a life by what we give." — Winston Churchill
Harpley Church has a wonderful array of Bench Ends and Poppy heads, gifted to the Church by John Martin in 1638.
There is a Psalter and, perhaps, a "Bench of battered Bishops" and, after this, there is a whole Menagerie of Mythical Beasts and Fabulous creatures. ( A psalter or a bench is the collective name for a group of Bishops)
The Evangelists that are recorded in the Chancel are from a much later date.
If you have enjoyed these then do look at the mythical monsters - Click here ,or at the bottom of the page,
and also at the medieval carvings featured at St Botolph's Church, Grimston. Click here.
THE FOUR APOSTLES

| | | | |
| --- | --- | --- | --- |
| | | | |
| St Matthew | St Mark | St Luke | St John |
A PSALTER OF BISHOPS

| | | | |
| --- | --- | --- | --- |
| | | | |
A BENCH OF "BATTERED" BISHOPS

| | | |
| --- | --- | --- |
| | | |
| | | |
| | | |