St. Botolph died after a long life of Christian endeavour and teaching in 680. The monastery lived on for two centuries more but in 870AD was destroyed by Danish invaders. King Edgar (963-967AD) ordered that the remains of the saint be taken from the monastery ruins, and be divided into three parts: the head to be taken to Ely, the middle to be taken to Thorney, and the remainder to be taken to Westminster Abbey.
The relics were brought to London through various towns and eventually through the four City gates of Aldersgate, Bishopsgate, Aldgate and Billingsgate. The churches at the entrances to these gates were named after him. The first three remain, but the one at Billingsgate was destroyed in the Great Fire (1666) and never rebuilt. It seems that as his relics were conveyed from place to place, his name became associated with wayfarers and travellers.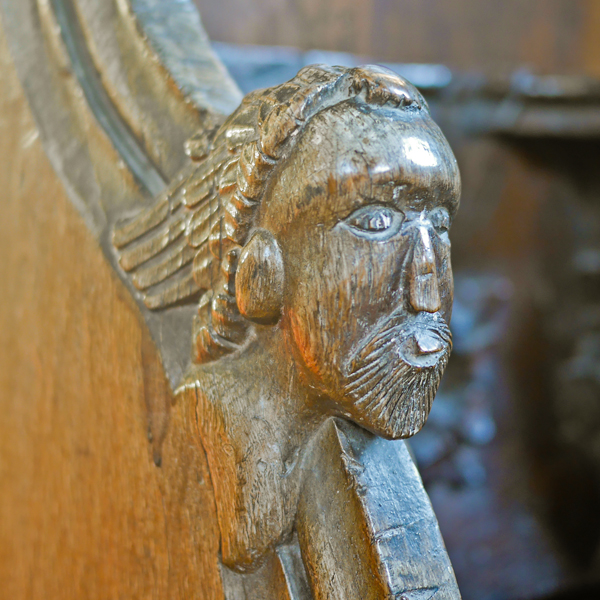 Perhaps this is why our Church here has such an array of exotic bench end and pew carvings.
You can find a
"Green Man"
, a Merman ( or is it Mermaid?) , a monkey, an African Queen and all sorts of mytical creatures.
Many more are shown on the "Grimston's Medieval Carvings" page.


The Society of St Botolph commemorates and remembers St Botolph, often described as England's most forgotten Saint. You can see their web site here.