News & Notices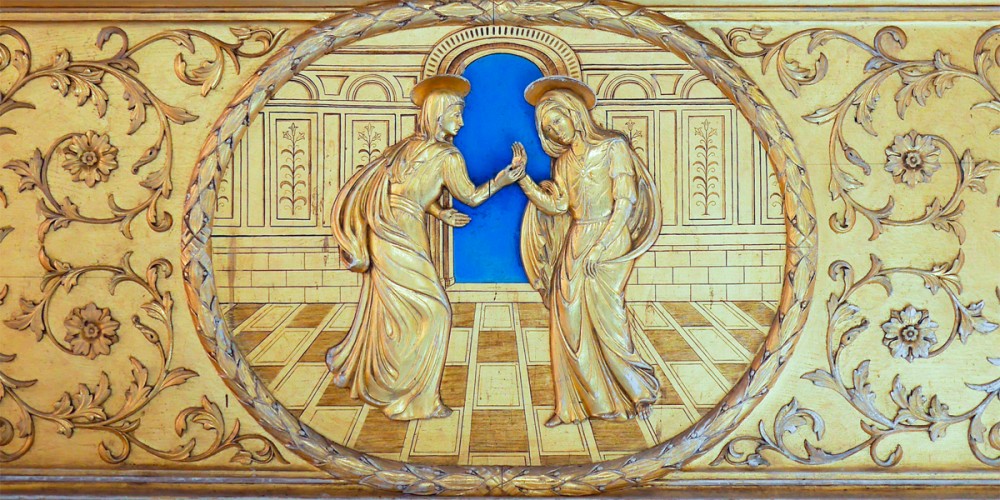 Gt. Massingham
Mary & the Angel Gabriel
"I bring you good news that will cause great joy for all the people." Luke 2.10
---
From this month's Church Registers
| | | | |
| --- | --- | --- | --- |
| 19/06/2019 | Funeral | St Botolph, Grimston | Robert Henry Edwards |
| 19/05/2019 | Funeral | Mintlyn | Ivan Frank Baker of Grimston |
| 30/05/2019 | Funeral | St Nicholas, Gayton | Baby Jasper Cragg |
| 18/05/2019 | Wedding | St Lawrence, Harpley | Daniel John Moncaster |
| 13/05/2019 | Funeral | St Nicholas, Gayton | Phyllis Buffham |
| 08/05/2019 | Funeral | Mintlyn | Rita Blandford |
| 02/05/2019 | Funeral | Mintlyn | Paul Gilbert of Grimston |
| 28/04/2019 | Baptism` | St Nicholas, Gayton | Samuel David Legood |
| 27/04/2019 | Wedding | St Lawrence, Harpley | David James Hunter & Rachel Mary Louise Symington |
| 11/04/2019 | Funeral | St Andrew, Congham | Henry Michael Elwes |
| 7/04/2019 | Baptism | St Lawrence, Harpley | Maisie Elizabeth Pitcher |
| 2/04/2019 | Funeral | Mintlyn | Sarah Frances Male of Congham |
| 24/03/2019 | Baptism | St Botolph, Grimston | Oscar George Ess |
| 18/03/2019 | Funeral | Mintlyn | Arthur Symonds of Grimston |
| 16/03/2019 | Baptism | All Saints, Ashwicken | Zoey Elizabeth Dack |
| 14/03/2019 | Funeral | All Saints, Ashwicken | Patrick Woodbine |
| 13/03/2019 | Funeral | St Botolph, Grimston | Shirley Hone |
| 04/03/2019 | Funeral | St Mary, Gt Massingham | Enid Gooch |
| 03/03/2019 | Baptism | St Nicholas, Gayton | Tyler James Matthews |
| 12/03/2019 | Funeral | St Botolph, Grimston | David Splude |
| 24/02/2019 | Baptism | St Botolph, Grimston | Eliza Emily Kathryn Reynolds |
| 21/02/2019 | Funeral | St Mary, Gt Massingham | Derek Drewey |
| 10/02/2019 | Baptism | St Nicholas, Gayton | Alice Elizabeth Earl |
| 10/02/2019 | Baptism | St Nicholas, Gayton | William Joseph Earl |
| 08/02/2019 | Funeral | Mintlyn | Jeanne Howlett |
| 08/02/2019 | Funeral | Mintlyn | Brian Phillips of Gayton |
| 03/02/2019 | Baptism | All Saints, Ashwicken | Scarlett Ivy Spragg |
| 04/01/2019 | Funeral | St Andrews, Lt Massingham | Frances Duncan |
| 04/01/2019 | Funeral | St Botolph, Grimston | Jacqueline Kent |
| 30/12/2019 | Baptism | All Saints, Ashwicken | Jack Robert Mark Twite |
| 27/12/2018 | Funeral | All Saints, Ashwicken | Kathleen Taylor |
| 21/12/2018 | Funeral | St Lawrence, Harpley | Nigel Groome |
| 28/11/2018 | Funeral | St Botolph, Grimston | Wilfred Smith |
| 17/11/2018 | Baptism | St Botolph, Grimston | Douglas Versteeg |
An archive of previous month's entries in the Church Registers is on the

"From the Church Registers"

page
---
Red Notes .......................
St Andrew's, Congham .... Congham Fete 20th July - Book stall ...If you have any books, games, puzzles CDs,DVDs or even vinyl LPs in good condition that you would be willing to donate to Congham Fete, we would very much appreciate them. Please contact Harold on 07596686129 or Linda on 07759286007or email frost976@talktalk.net for collection. Or items may be left in the collection box at Grimston Stores. Many thanks!
If anyone has any Bric a brac or tombola items they are willing to donate for the Fete please contact Helen Lilley on 01485 600153 for collection.Our bottle collectors will be out in Congham early in July.
Jan Wallace will be collecting in St Andrew's Lane and the houses on the B1153 - contact number 07780 705382.George Wood will be collecting on the Congham side of Low Road - contact number 07925 374089. We will also be very pleased to receive cakes and home produce either before the fete or on the day. Thank you very much for all your support.. Helen Lilley, Fete Organiser, 600153
St Mary's, East Walton... FEB 2019 . WORK IS NOW STARTING ON THE ROOF AND THE CHURCH WILL BE CLOSED THROUGH THIS BUILDING PERIOD.
The work is funded by the Heritage Lottery Fund, The National Churches Trust and further support from The Norfolk Churches Trust, The Round Tower Society, The Garfield Weston Foundation and The Geoffrey Watling Charity. We are grateful for all their help. As the work reaches completion an exciting weekend of events is planned for 29th/30th of June to celebrate this historic Church. More details to follow soon.

Visitors will be very welcome and the Church now features on the "ExploreChurches web site" for "people who love Church buildings". You can visit their web site by clicking here. or visit www.explorechurches.org.
Don't forget our own village Lottery. There have been lots of monthly winners. Rachael, Rachel, Laurence, Anne, Chrissie and Rosie. A great way to help towards the Church for £5 a month. See Maureen for details.
---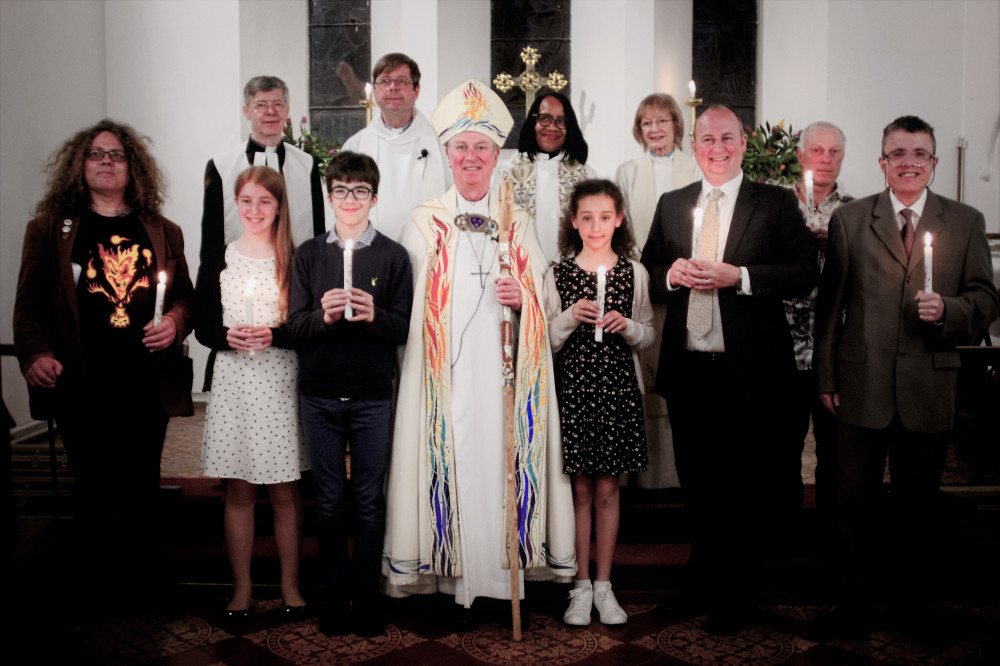 CONGRATULATIONS on CONFIRMATION
APRIL 1st at NORTH WOOTTON CHURCH
We especially welcome Craig, Daniel and Hannah to our Church family as they are confirmed by the Bishop of Lynn.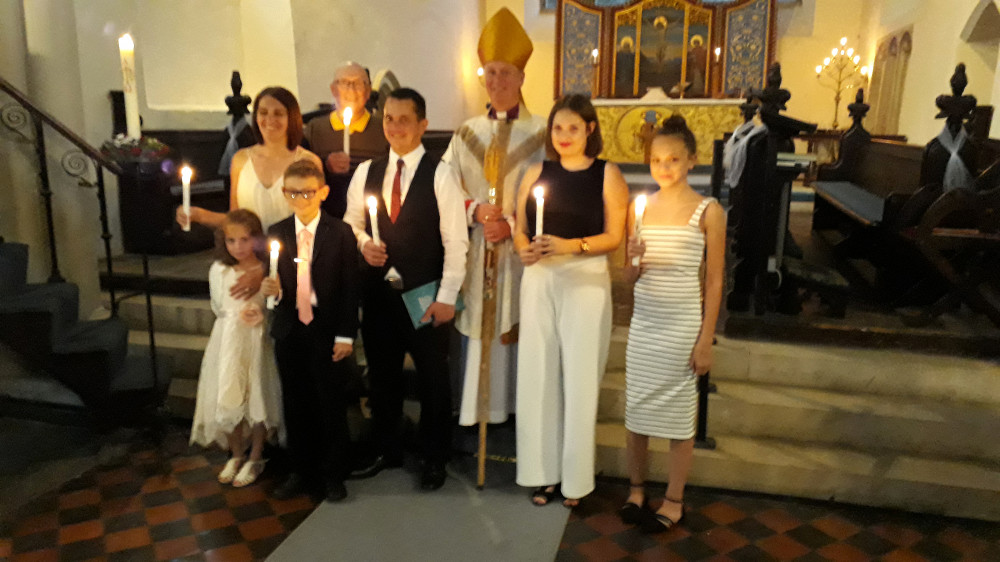 JUNE 19th at GREAT MASSINGHAM CHURCH
We welcome Brian Higby, Joanne and Rhiannon and Tegan and Cody Foster and David Mallows.
---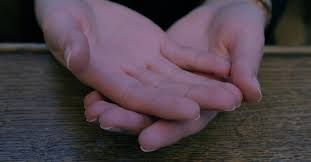 THURS. June 27th 7.30 - 9.00 pm
"LIVING ON A PRAYER"
POTT ROW VILLAGE HALL
A series of 6 talks on "THE LORD'S PRAYER" on the last Thursday of the months of May, June, July, September, October and November.
---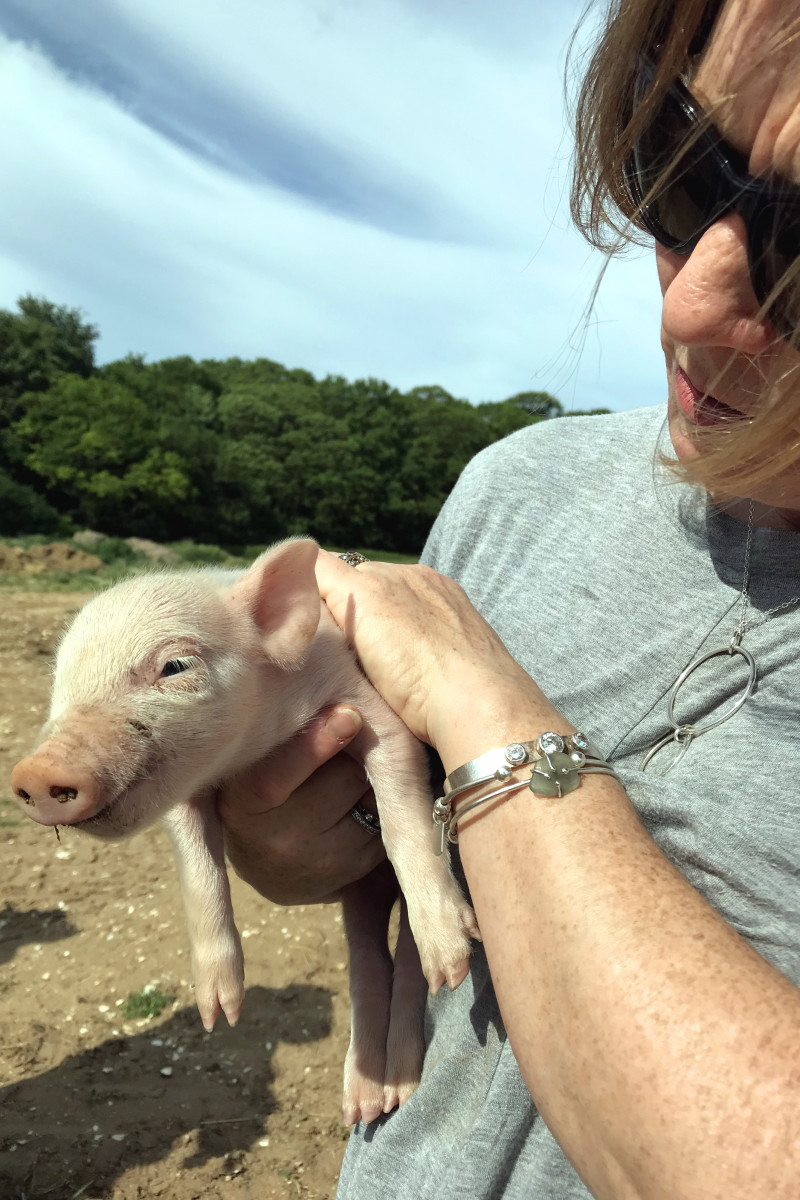 SATURDAY 29th JUNE 3.00 pm
WALK AROUND THE PARISHES
HARPLEY
On June 1st we did the first of our walks starting at East Walton and travelling through the fields of barley up to the piggeries.
What an interesting time with an outline of pig farming , a regular part of farm life here in Norfolk.
With friends old and new and here we see Chrissie with a piglet just a few days old.
It was a lovely way to spend an afternoon so do come along to our next walk at the end of the month in Harpley
with tea in David's garden at the finish.

© Chrissie Lines
SAT. 13th JULY 15.00 pm- ASHWICKEN WITH REVD. SUE MARTIN.
SUNDAY 18th AUGUST 15.00 pm BAWSEY with a short Harvest Service in the ruins
---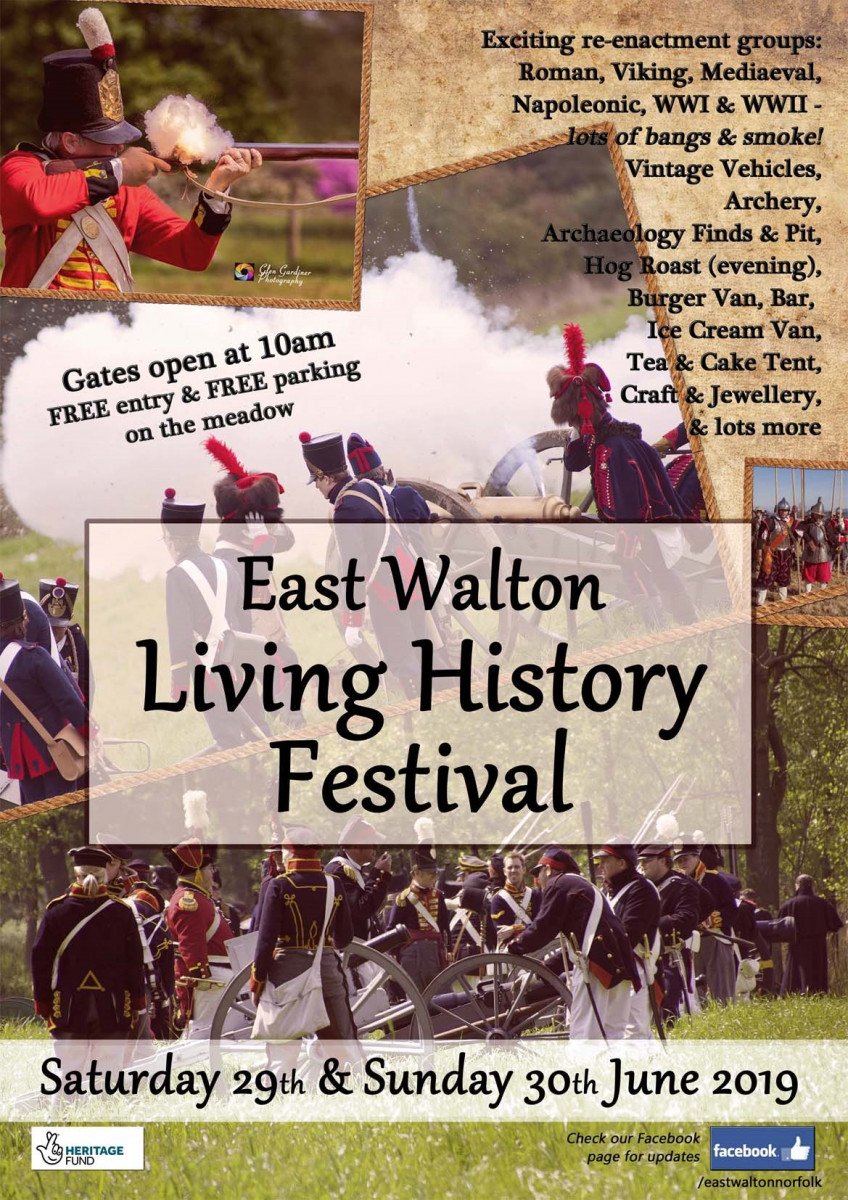 SAT & SUN 29th & 30 th JUNE from 10.00 am
EAST WALTON LIVING HSITORY FESTIVAL
A SPECTACULAR 2 DAYS OF EVENTS CELEBRATING THE VILLAGE AND ITS HISTORY
CLICK HERE TO GO TO THE ADVERT FOR THE FESTIVAL AND THEN JUST CLICK TO PLAY.
A Lottery Grant has been granted to do major repairs to our round tower Church. To coincide with the completion of the work and a grand unveiling we are holding a Festival to celebrate the magnificent age of the Church and village.
Our Living History Festival is on a meadow next to the Church. Entry is FREE. There is ample parking.
A Lottery Grant has been granted to do major repairs to our round tower Church. To coincide with the completion of the work
and a grand unveiling we are holding a Festival to celebrate the magnificent age of the Church and village.
Our Living History Festival is on a meadow next to the Church - Gates open at 10 am. Entry is FREE. There is ample parking.

Included are exciting re-enactment groups including Romans, Saxons, Vikings, Mediaeval, Napoleonic, WW1 and 2. There will be lots of bangs, smoke and skirmishes. The re-enactors will set up camp where visitors can meet and interact with the historical characters. May be trying your hand at sword fighting or archery. Taste mediaeval bread or try writing with a quill.
There will be a display of vintage vehicles and loads of other stalls to entertain and provide refreshment.
Donkey rides, Jewellery making, Potter, Basket making, Plant stall, Pyrography, Archery, Face painting, Archaeology finds and pit,
Knitted toys for McMillan, Scotties Little Soldiers, and lots more.
Beer and afternoon tea tents, Ice cream, Hog Roast
Contact details: Bill Lewis, Abbey Farm, East Walton, Kings Lynn, Norfolk, PE32 1PP, Tel: 07974770067, Email: billandrachel@btconnect.com
---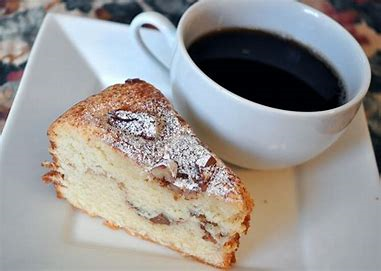 SATURDAY 6th JULY 10.30 -12.00 pm
COFFEE & CAKE
ST ANDREW'S CHURCH, CONGHAM

All welcome to enjoy delicious cakes and conversation! £3 per person- free refills of coffee!
We will be back again on Saturday 3rd August - same time and place. We look forward to seeing you. Glenis, Janet, Hilary, and Helen.
---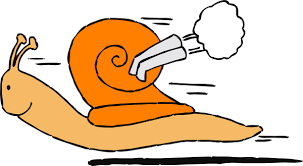 SATURDAY 20th JULY 2019 2.00 - 4.30 pm
WORLD SNAIL RACING CHAMPIONSHIP and CONGHAM FETE
CONGHAM CRICKET GROUND PE32 1AH
FREE ENTRY & PARKING.
Get your snails ready - the Snailracing World Championships and Congham Fete will be held on the Cricket field once again on Saturday 20th July - starting at 2pm!
In addition to the snailracing, there will be live music from the King's Lynn Ukelele Club and our local star Ian Woodward! There will be a bar, barbecue, teas, ice-creams, facepainting, books, bottles, bric a brac, cakes and home produce and a Grand Prize Draw as well as lots of games.
Sporting challenges will be presented by Holly Meadows Youth Football Club and also West Norfolk Young Carers.
Excitement will build throughout the afternoon in anticipation of the final Snailrace, expected to take place around 4.30pm. Who will succeed as World Champion? Be sure to be there so you don't miss it!
Proceeds for St Andrew's Church Congham.
---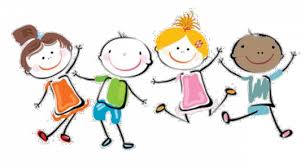 29/30/31 st July 10 - 12.00 pm
HC4U (Holiday Club 4 You)
GT MASSINGHAM VILLAGE HALL
Holiday Club 4 You at Great Massingham Village Hall. Returning for its 5th year, a small team from Church run a FREE Children's Holiday Club aimed at reception to Year 6 children. Fun & Friendship with bible stories, craft activities, Games, Singing and more..... Tell your friends - even better bring your friends. Ring Revd Judith Pollard 01485 601251 fro more details or register at schools.
---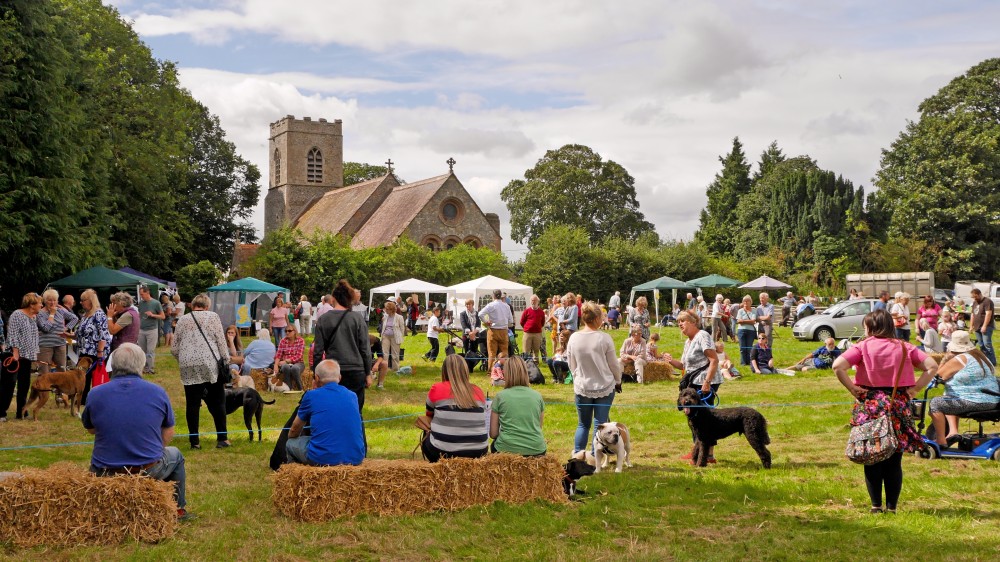 SATURDAY AUGUST 3rd 1.30 - 4.00 pm
ROYDON'S "BIT OF A DO"
ALL SAINTS CHURCH, ROYDON
Roydon's "Bit of a Do" takes place on the Glebe field next to the Church. Help welcome, as would be gifts for prizes, cakes etc.
All the usual stalls and raffle. For further information or offers of help, please contact Jackie on 600353.
---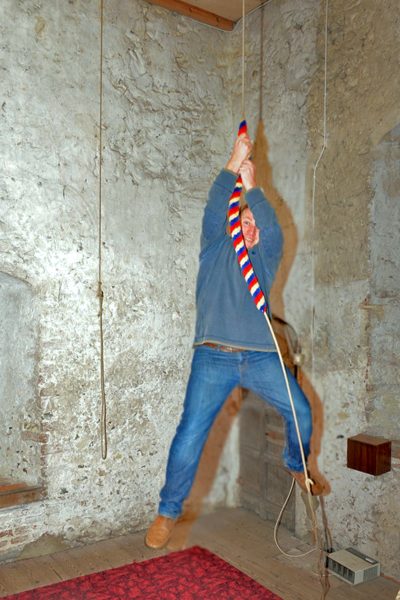 SATURDAY 17th AUGUST 14.00 - 17.00 pm
TOWER OPEN DAY
ST BOTOLPH, GRIMSTON
Saturday 17th August at St Botolphs church, Grimston we are holding a Tower open afternoon from 2pm -5pm. We are inviting people from the local community to come and meet the bell ringers, see what we do and what bell ringing is all about. Refreshments will be available and members of the bell ringing team will be on hand to meet and greet the public. Mike Harding, tower captain
---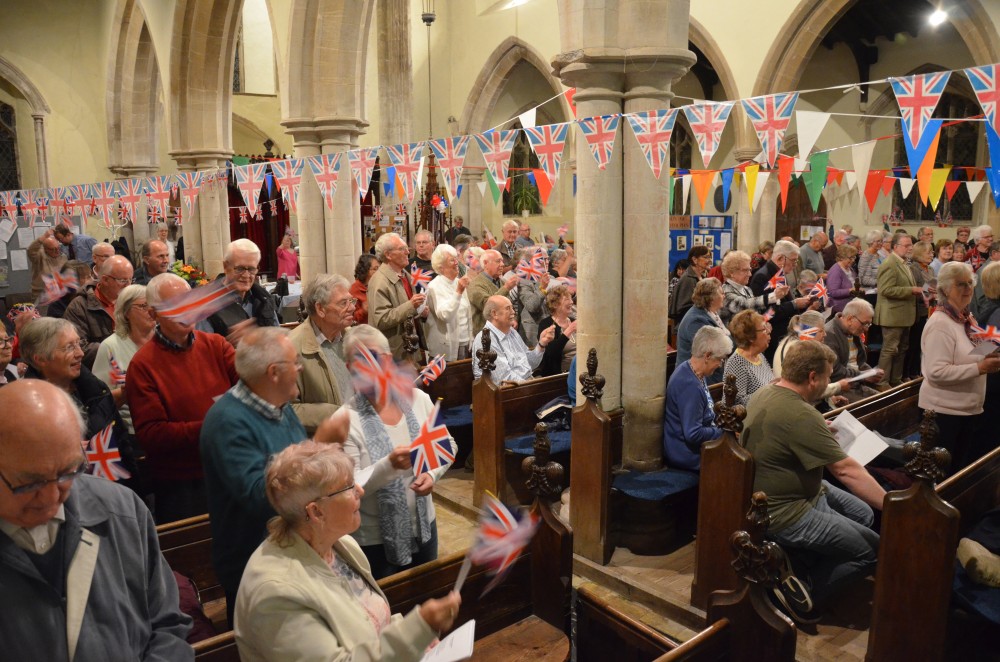 SATURDAY 21st SEPTEMBER 19.30 pm
"LAST NIGHT of the PROMS" BILTON SILVER BAND
ST BOTOLPH'S CHURCH, GRIMSTON
Doors open at 18.45 pm, so do come along and join in the fun with great music and singing.
The Bilton Silver Rugby Band has agreed to come and give us a rousing "Last Night of the Proms".
Tickets are £10.00 and include punch and nibbles. Available from David Ellis 01553 674286 or from Joy Smith.
---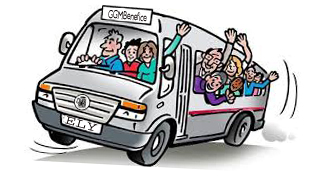 WEDNESDAY SEPTEMBER 25th
BENEFICE COACH TRIP to ELY CATHEDRAL
Coach trip to Ely Wednesday September 25th - cost is £15 . . . Pick ups from Grimston Surgery at 10am and Massingham Shop at 10.15am to travel to Ely Cathedral for a guided tour at 12 noon lasting an hour. At lunch time - choice of taking our own sandwiches etc or enjoying one of the delightful eateries very close to the Cathedral.

The afternoon is our own choice . . . but we shall need to be back at the Cathedral for 4pm prompt pick up, returning home by 5pm!
Wow, I cannot wait!!! Look forward to seeing you - tickets will be available very shortly. Any queries give me a call on 01485 600485, Rosemarie Bowers
---