News & Notices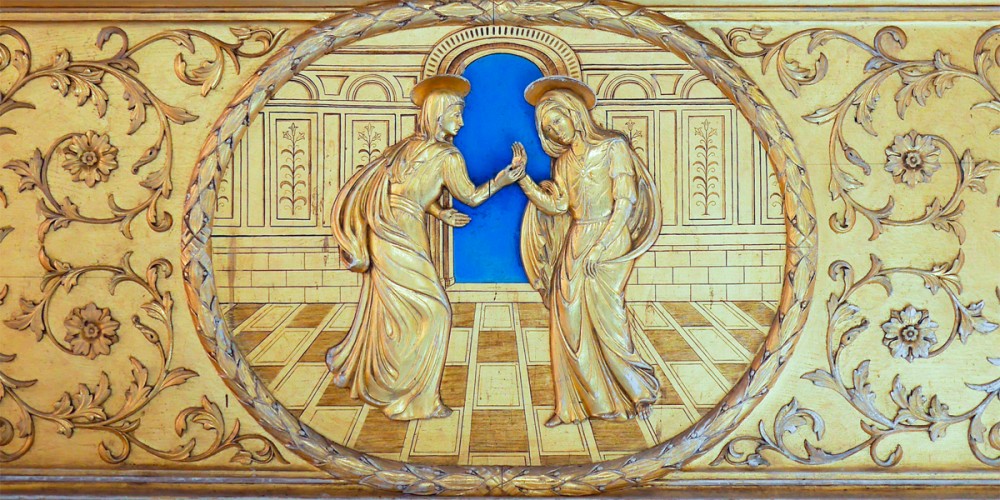 Gt. Massingham
Mary & the Angel Gabriel

"I bring you good news that will cause great joy for all the people." Luke 2.10
---
From this month's Church Registers
| | | | |
| --- | --- | --- | --- |
| 26/03/2018 | Funeral | Mintlyn | Cyril Gardner of Roydon |
| 25/03/2018 | Baptism | St Nicholas, Gayton | Samuel James Nigel Morrison |
| 21/03/2018 | Funeral | St Nicholas, Gayton | Edith Evelyn Davidson |
| 20/03/2018 | Funeral | Mintlyn | Mark Redhead of Grimston |
| 05/03/2018 | Funeral | Mintlyn | John Allard of Pott Row |
| 02/03/2018 | Funeral | Mintlyn | Alan Bedwell of Gayton |
| 01/03/2018 | Funeral | St Andrew, Lt Massingham | August Teljer |
An archive of previous month's entries in the Church Registers is on the

"From the Church Registers"

page
---
Red Notes ..........................
St. Andrew's, Little Massingham Roof Appeal. St. Andrew's Church has been targetted by lead thieves, once again, and is appealing for support in raising funds to replace the roof. The roof was replaced back in 2006 and was first attacked by lead thieves back in 2014. Since then there has been a further attack and then this January 2017, another attempt was made to steal the lead from over the North Aisle. The thieves abandoned the building but completely damaged the roof. The lead is there and can be sold but the cost of replacement is huge. Thanks go to all those involved who helped to secure the building and prevent further damage. Special thanks to Neil from "Top Speck" who was just wonderful. He called in "favours" and between them all they got the rolled lead down and in his trailer and off to the scrap merchants. They managed to get tarpaulins on both roofs to make it as watertight as possible.
Pictures of the damage are courtesy of Stephen Hudson.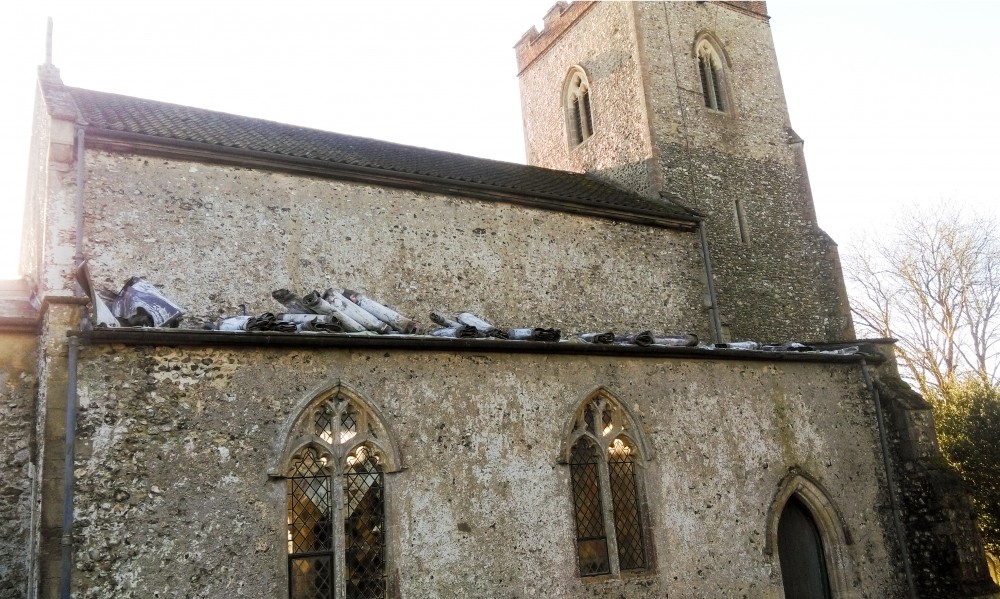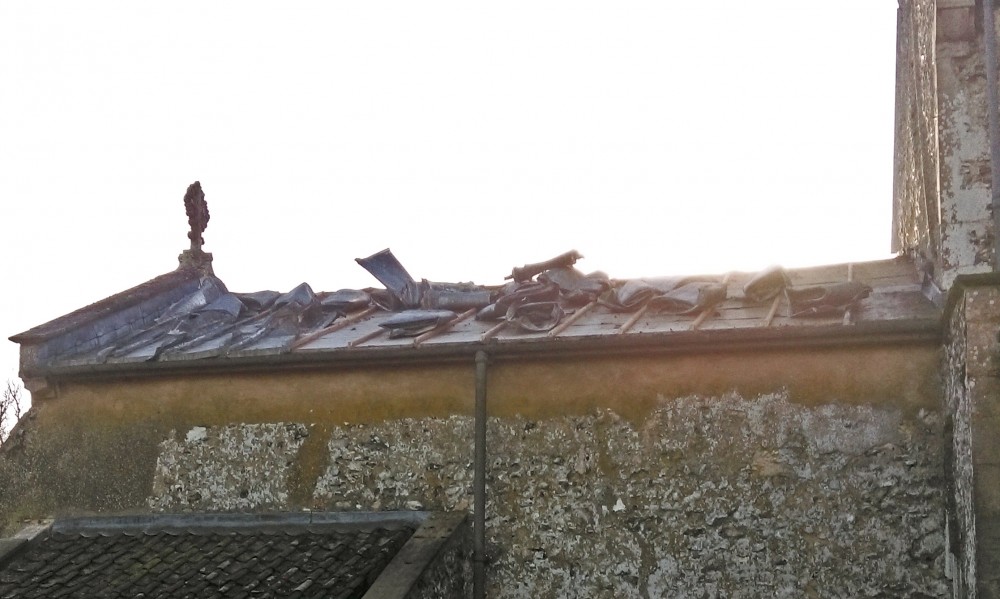 The cost of the repairs is frightening but every penny will help. You can see various ways to donate via the web site click here. If you use BTdonate, then add LM Roof in the message area and that donation will be allocated specifically to the roof appeal.
A special service for the Benefice to support St Andrews Church is being planned and there will be further fund raising appeals. The work needed gets ever more urgent and your help will be much appreciated. Thank You.
St Mary's, East Walton. Congratulations everyone in East Walton. We are delighted to inform you that we have been
awarded a huge Heritage Lottery Fund grant to enable urgent work to be undertaken to preserve our Church for generations to come. Stage 1 is complete and we are now appealing for funds for Stage 2. Many thanks to The Heritage Lottery Fund who are elping make all this work possible.

Don't forget our own village Lottery. There have been lots of monthly winners. Rachael, Rachel, Laurence, Anne, Chrissie and Rosie. A great way to help towards the Church for £5 a month. See Maureen for details.
---
---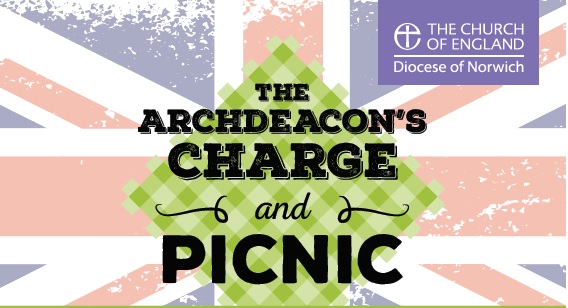 BANK HOLIDAY MONDAY
MAY 7th 10 - 3.00 pm
ARCHDEACON'S CHARGE & PICNIC
HOLKHAM HALL NR23 1RX
Every One is Welcome to a Family Day and 5 k Fun Run at Holkham Hall. NR23 1RX (South Lodge Entrance)
Get sponsored and raise money for your Parish Church & the East Anglian Air Ambulance.
Bring your own picnic - Refreshment & Cake stalls - Craft Market - Live Band - Children & Youth activities - Classic cars. Entry £5 per adult - under 18's free - Free parking.
More details at www.dioceseofnorwich.org/charge 01603 881724
---
SATURDAY MAY 12 th. 10 - 12.00 pm
PLANT SALE & COFFEE MORNING
ALL SAINTS CHURCH, ASHWICKEN, PE32 1LN
Calling all garden lovers. Come along to the plant sale and enjoy a coffee while you browse. Please do save some of your cuttings and seedlings and donate them to help raise funds for the Church here. Please call Steve Williamson 01553 630203 or email Steve@venes.co.uk if you have anything to give - PS. that also includes cakes. Thanks.
---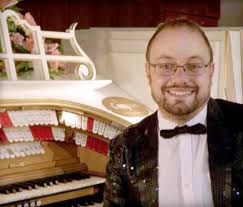 SATURDAY 19th MAY 7.30 pm
THE MATTHEW BASON MUSICAL VARIETY CONCERT
ST BOTOLPH, GRIMSTON
Tickets are £10 to include punch and nibbles. Available from David Ellis 01553 674286 or Joy Smith 01485 600402. Don't miss this opportunity to see a great talent.
Matthew is a well-travelled and popular concert entertainer on jazz and ragtime piano, vocals and pipe and electronic organ. His concert work has taken him all over the U.K. and surrounding islands, and as far out as mainland Europe, Ireland, Canada and U.S.A.
His concert programmes include something for everyone - and are often referred to as "accessible" and delivered with Matthew's superb showmanship and great sense of humour.
Whilst he does play solo organ and jazz/ragtime piano concerts, his main "show" format is the "Matthew Bason Musical Variety Show" - a virtually non-stop programme of music of great contrasts - classical; jazz; hits from the 40s to the 00s; folk; musical theatre and everything else in between.
More about Matthew at http://www.matthewbason.co.uk/about-matthew.html
---