News & Notices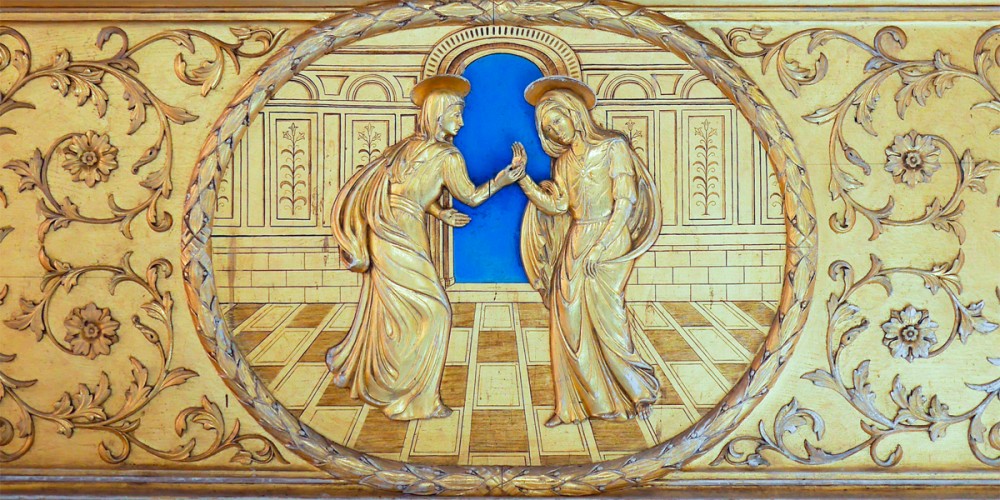 Gt. Massingham
Mary & the Angel Gabriel
"I bring you good news that will cause great joy for all the people." Luke 2.10
---
From this month's Church Registers
25/08/2018
Wedding
St Mary, Gt Massingham
Stephen Sillis & Anna Marie Rose
18/08/2018
Marriage
St Mary, Gt Massingham
Simon John Watson & Hannah Elizabeth Haistead-Stockwell
11/08/2018
Marriage
St Botolph, Grimston
Asley Michael Riches & Katie Evelyn Kavanagh
04/08/2018
Funeral
St Andrew, Congham
Teresa Jayne Parsey
31/07/2018
Funeral
St Botolph, Grimston
Basil John Frederick Graver
29/07/2018
Baptism
St Lawrence, Harpley
Emmie Aurora Armime Watts
26/07/2018
Funeral
Mintlyn
Marjorie Anne Barton formerly of Ashwicken
21/07/2018

Renewal

of Vows

St Nicholas, Gayton
Peter & Lesley Russell
21/07/2018
Marriage
St Nicholas, Gayton
Ashley Martin Unthank & Sharni Louise Curson
18/07/2018
Funeral
St Nicholas, Gayton
Freda Jean Swan ( formerly Bladon)

17/07/2018

Funeral

Mintlyn

Harold Kitching of Ashwicken

14/07/2018

Marriage

St Andrew's, Congham

Leslie Alan Rust & Glenis Mallot

11/07//2018

Funeral

St Nicholas, Gayton

Kathleen Howard

08/07/2018

Baptism

St Mary, Gt Massingham

Alice Jane Taylor

26/062018

Funeral

Mi

ntlyn

Joan Reeve

23/06/2018

Funeral

Mintlyn

Maureen Newcombe of Gt Massingham

15/06/2018

Funeral

St Mary, Gt Massingham

John Timothy Buckman
An archive of previous month's entries in the Church Registers is on the

"From the Church Registers"

page
---
Red Notes .......................
St Lawrence, Harpley ... Harpley Open Gardens was better than ever with 8 gardens open and a Church full of flowers. Over 2 days 171 people wandered around the village, enjoyed the beautiful sights on offer and paused for nrefreshment in teh Church. Special thanks go to the eight gardeners, without whom the weekend would not be possible and the totalm raised was an amazing £2,236.35.
St Mary's Great Massingham ....Come and enjoy tea, cake and a bit of a chat on Wednesday afternoons in St Mary's Church. There is always a friendly welcome for everyone.
Sadly, due to illness, we have lost one or two of our regular volunteers. Wednesday teas are very popular with local people as a regular social gathering and for visitors. We work on a rota system, in pairs, which means you don't need to commit weekly. We would love to hear from you if you feel you can spare a Wednesday afternoon every few weeks. Please phone Anna on 520196 or Margaret on 520135 for more information.
St. Andrew's, Little Massingham Roof Appeal....St. Andrew's Church has been targetted by lead thieves, once again, and is appealing for support in raising funds to replace the roof. The roof was replaced back in 2006 and was first attacked by lead thieves back in 2014. Since then there has been a further attack and then this January 2017, another attempt was made to steal the lead from over the North Aisle. The thieves abandoned the building but completely damaged the roof. The lead is there and can be sold but the cost of replacement is huge. Thanks go to all those involved who helped to secure the building and prevent further damage. Special thanks to Neil from "Top Speck" who was just wonderful. He called in "favours" and between them all they got the rolled lead down and in his trailer and off to the scrap merchants. They managed to get tarpaulins on both roofs to make it as watertight as possible.
Pictures of the damage are courtesy of Stephen Hudson.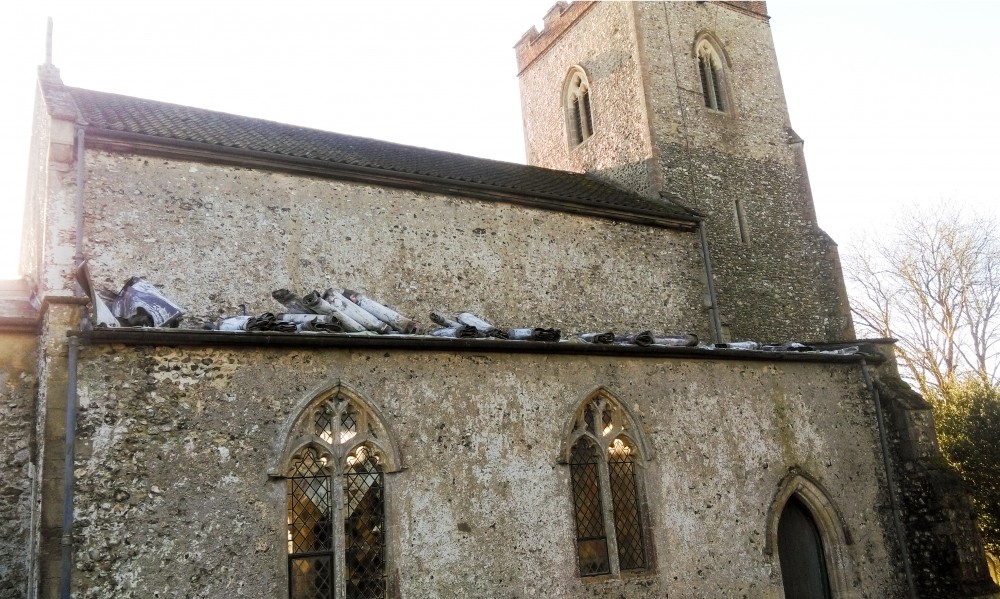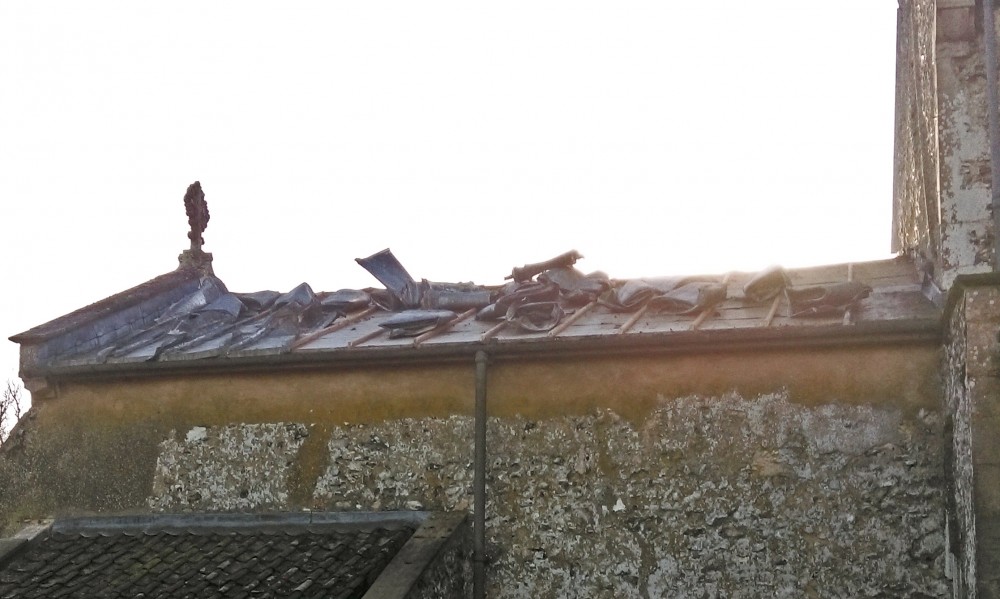 The cost of the repairs is frightening but every penny will help. You can see various ways to donate via the web site click here. If you use BTdonate, then add LM Roof in the message area and that donation will be allocated specifically to the roof appeal.
A special service for the Benefice to support St Andrews Church is being planned and there will be further fund raising appeals. The work needed gets ever more urgent and your help will be much appreciated. Thank You.
St Mary's, East Walton. Congratulations everyone in East Walton. We are delighted to inform you that we have been
awarded a huge Heritage Lottery Fund grant to enable urgent work to be undertaken to preserve our Church for generations to come. Stage 1 is complete and we are now appealing for funds for Stage 2. Many thanks to The Heritage Lottery Fund who are elping make all this work possible.

Don't forget our own village Lottery. There have been lots of monthly winners. Rachael, Rachel, Laurence, Anne, Chrissie and Rosie. A great way to help towards the Church for £5 a month. See Maureen for details.
---
---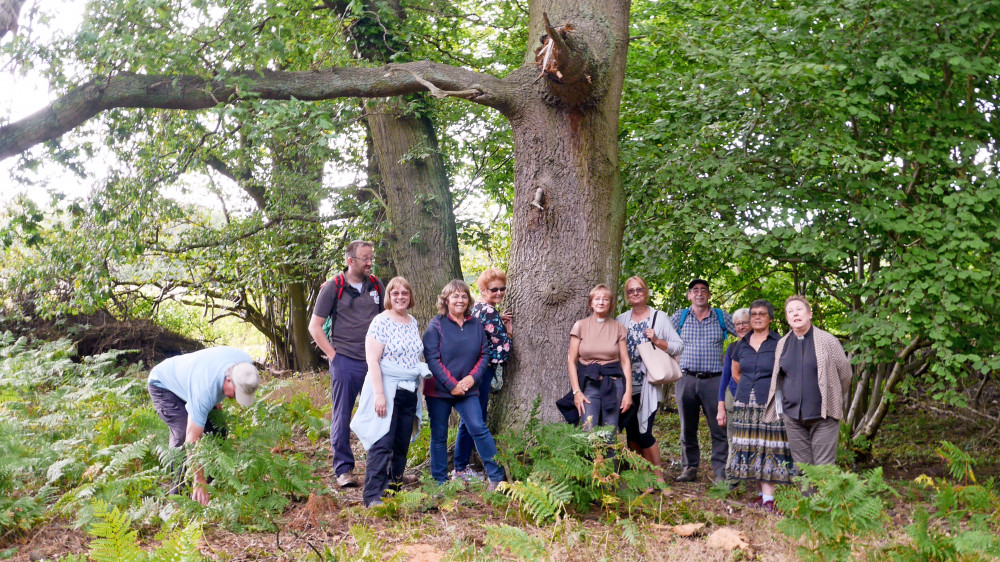 PILGRIMAGE WALKS
Watch out for walks : Bawsey 19th August at 3.00 pm.
---
27th JULY to AUGUST 12th
CELEBRATING OPEN CHURCHES
For over 10 years, Open Churches Week has been an annual celebration where churches across the Diocese hold a variety of events in their church, inviting the local community in and enabling visitors to come and explore the building.
The celebration is being extended to start on Friday 27 July 2018 – which is Norfolk Day – and will run until Sunday 12 August.
Do vist all our Churches but you will be especially welcome at Congham which is normally locked in the week.
---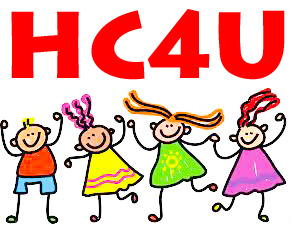 JULY 3Oth and JULY 31st
and AUGUST 1st 10 - 12.00 pm
HC4U HOLIDAY CLUB 4 YOU
GREAT MASSINGHAM VILLAGE HALL
BACK NEXT YEAR - SEE PHOTO'S OF THE FUN THIS YEAR IN OUR PHOTO PAGES . CLICK HERE
If you are Reception to Year 6 come along to the Holiday Club at Great Massingham Village Hall.
Friends, Fun and Activities and all completely FREE.
Call Revd. Judith Pollard 07852 257734
---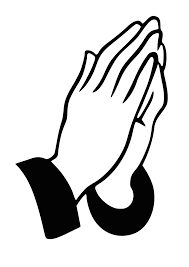 THURSDAY SEPT. 6th at 6.30 pm.
PRAYER - DO WE CARE ?
POTT ROW METHODIST CHAPEL
"PRAYER -DO WE CARE?" A SERIES OF SEVEN THURSDAY EVENINGS COMMENCING SEPTEMBER 6th at POTT ROW METHODIST CHAPEL. STARTING WITH TEA & COFFEE AT 6.30 pm AND FINISHING BY 9.00pm. A VARIETY OF SPEAKERS WILL TALK ABOUT VARIOUS ASPECTS OF PRAYER.
6th Sept. What is Prayer? - led by John Wallis
13 th Sept. Poetry as Prayer - led by Catherine Dixon
20th Sept. Praying with Young People - led by Paul Niemiec
27th Sept. Praying through the Creative Arts - led by Susanna Gunner
4th Oct. Praying is our busyness - led by Jonathon Meyrick
11th Oct. Praying in the Monastic Tradition - led by Peter Rowntree
18th Oct. The Power of Prayer - led by Julian Thomson

---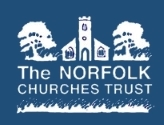 SATURDAY 8th SEPTEMBER from 9 am
THE NORFOLK CHURCHES TRUST
SPONSORED CYCLE RIDE & WALK
Why not join in this year? Get on your bike or walk and be sponsored to visit Norfolk's Churches. Raise funds which are shared between the NCT and your own Church. Spomsorship forms are in Churches now and you can download Children's activity sheets. More from http://norfolkchurchestrust.org.uk/bike-ride/ or click here.
The day has raised around £2,800,00 over the past 32 years and there is aphotographic competition and a
Prince of Wales certificate for the person who raises the most money.
---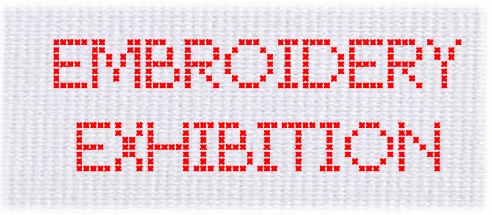 SATURDAY 8th SEPT. 10 - 5.00 pm.
MARY DOWELL VICTORIAN SAMPLER
ST ANDREW'S CHURCH, LT MASSINGHAM
In early September, St Andrew's Church, Little Massingham, Norfolk will be exhibiting a huge 41 foot, exquisitely colourful needlework sampler - known as the Mary Dowell "Visitors" Sampler.

There is a suggested donation of £3 or more for the exhibition which will help raise funds for St Andrew's, Little Massingham. The church was targeted by thieves who stole all the lead from the roof. The congregation has a huge task to raise funds to repair and restore the roof, the cost will be in the region of £150,000.
---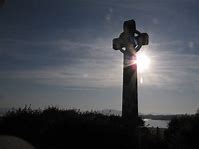 SATURDAY 8th SEPTEMBER 7.00 pm
JANE'S PILGRIMAGE
ST BOTOLPH'S CHURCH, GRIMSTON

If you would like to know what Jane has been up to on her sabbatical
then come along as she shares her pilgrimage and we share ours.
---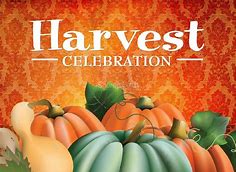 SAT. 15th SEPTEMBER 6.30 FOR 7.00 PM
ST MARY'S GRAET MASSINGHAM HARVEST CELEBRATION
GT MASSINGHAM VILLAGE HALL
A Harvest Celebration of Ploughmans & Puddings Supper with Entertainment.
At Gt Massingham Village Hall at 6.30 for 7.00pm.
Tickets are £5 with all school age children FREE.
Call Ann on 520196 or Margaret on 520135 for tickets.
---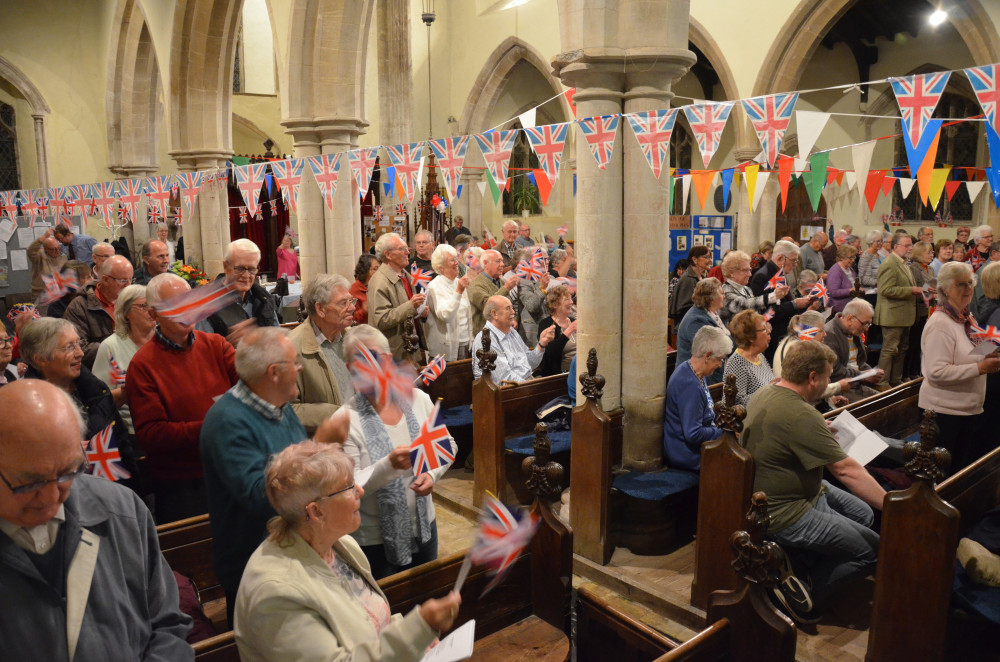 SATURDAY 22 nd SEPT 7.30 pm
LAST NIGHT OF THE PROMS
ST BOTOLPH CHURCH
If you missed this last year, you are in for a treat, fun, great music and singing.
The Bilton Silver Rugby Band has agreed to come and give us a rousing last night of the proms at St Botolphs Church Grimston on Saturday 22nd September at 7.30pm. Doors open at 6.45 pm.
Tickets are £10 including a glass of punch and nibbles and are available from
David Ellis 01553 674286 or Joy Smith. Tickets at door subject to availability.
---