News & Notices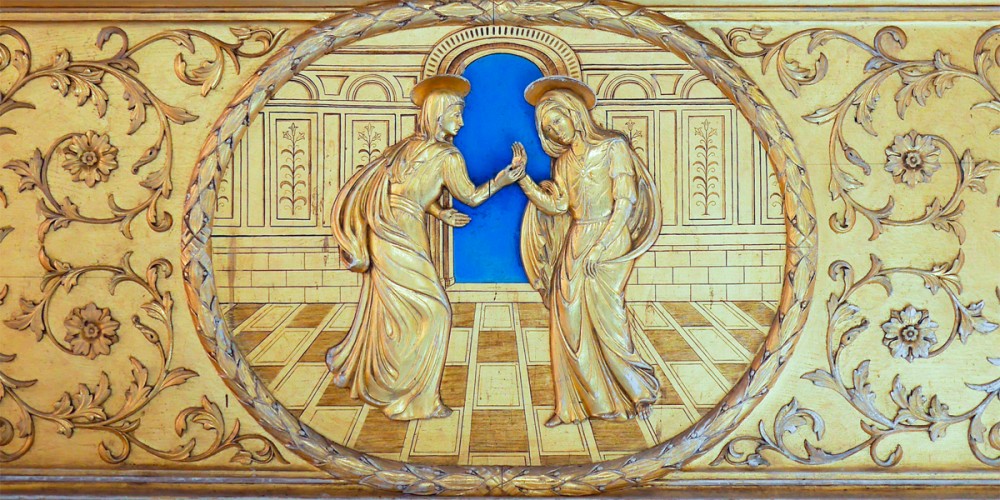 Gt. Massingham
Mary & the Angel Gabriel
"I bring you good news that will cause great joy for all the people." Luke 2.10
---
From this month's Church Registers
| | | | |
| --- | --- | --- | --- |
| | | | |
| 28/04/2019 | Baptism | St Nicholas, Gayton | Samuel David Legood |
| 11/04/2019 | Funeral | St Andrew, Congham | Henry Michael Elwes |
| 7/04/2019 | Baptism | St Lawrence, Harpley | Maisie Elizabeth Pitcher |
| 2/04/2019 | Funeral | Mintlyn | Sarah Frances Male of Congham |
| 24/03/2019 | Baptism | St Botolph, Grimston | Oscar George Ess |
| 18/03/2019 | Funeral | Mintlyn | Arthur Symonds of Grimston |
| 16/03/2019 | Baptism | All Saints, Ashwicken | Zoey Elizabeth Dack |
| 14/03/2019 | Funeral | All Saints, Ashwicken | Patrick Woodbine |
| 13/03/2019 | Funeral | St Botolph, Grimston | Shirley Hone |
| 04/03/2019 | Funeral | St Mary, Gt Massingham | Enid Gooch |
| 03/03/2019 | Baptism | St Nicholas, Gayton | Tyler James Matthews |
| 12/03/2019 | Funeral | St Botolph, Grimston | David Splude |
| 24/02/2019 | Baptism | St Botolph, Grimston | Eliza Emily Kathryn Reynolds |
| 21/02/2019 | Funeral | St Mary, Gt Massingham | Derek Drewey |
| 10/02/2019 | Baptism | St Nicholas, Gayton | Alice Elizabeth Earl |
| 10/02/2019 | Baptism | St Nicholas, Gayton | William Joseph Earl |
| 08/02/2019 | Funeral | Mintlyn | Jeanne Howlett |
| 08/02/2019 | Funeral | Mintlyn | Brian Phillips of Gayton |
| 03/02/2019 | Baptism | All Saints, Ashwicken | Scarlett Ivy Spragg |
| 04/01/2019 | Funeral | St Andrews, Lt Massingham | Frances Duncan |
| 04/01/2019 | Funeral | St Botolph, Grimston | Jacqueline Kent |
| 30/12/2019 | Baptism | All Saints, Ashwicken | Jack Robert Mark Twite |
| 27/12/2018 | Funeral | All Saints, Ashwicken | Kathleen Taylor |
| 21/12/2018 | Funeral | St Lawrence, Harpley | Nigel Groome |
| 28/11/2018 | Funeral | St Botolph, Grimston | Wilfred Smith |
| 17/11/2018 | Baptism | St Botolph, Grimston | Douglas Versteeg |
An archive of previous month's entries in the Church Registers is on the

"From the Church Registers"

page
---
Red Notes .......................
St. Mary's, Great Massingham... The Christingle Service was once again a wonderful occasion and raised an amazing £347.21 for the Children's Society. A huge thank you to everyone.
St Lawrence, Harpley ...Thank you to Jean Pocklington and her sister, Margaret Collishaw, whose excellent photos were used to make the splendid Harpley calendar for 2019. A donation of £904 has been made to the church.
St. Andrew's, Little Massingham Roof Appeal....St. Andrew's Church has been targetted by lead thieves, once again, and is appealing for support in raising funds to replace the roof. The roof was replaced back in 2006 and was first attacked by lead thieves back in 2014. Since then there has been a further attack and then this January 2017, another attempt was made to steal the lead from over the North Aisle. The thieves abandoned the building but completely damaged the roof. The lead is there and can be sold but the cost of replacement is huge. Thanks go to all those involved who helped to secure the building and prevent further damage. Special thanks to Neil from "Top Speck" who was just wonderful. He called in "favours" and between them all they got the rolled lead down and in his trailer and off to the scrap merchants. They managed to get tarpaulins on both roofs to make it as watertight as possible.
Pictures of the damage are courtesy of Stephen Hudson.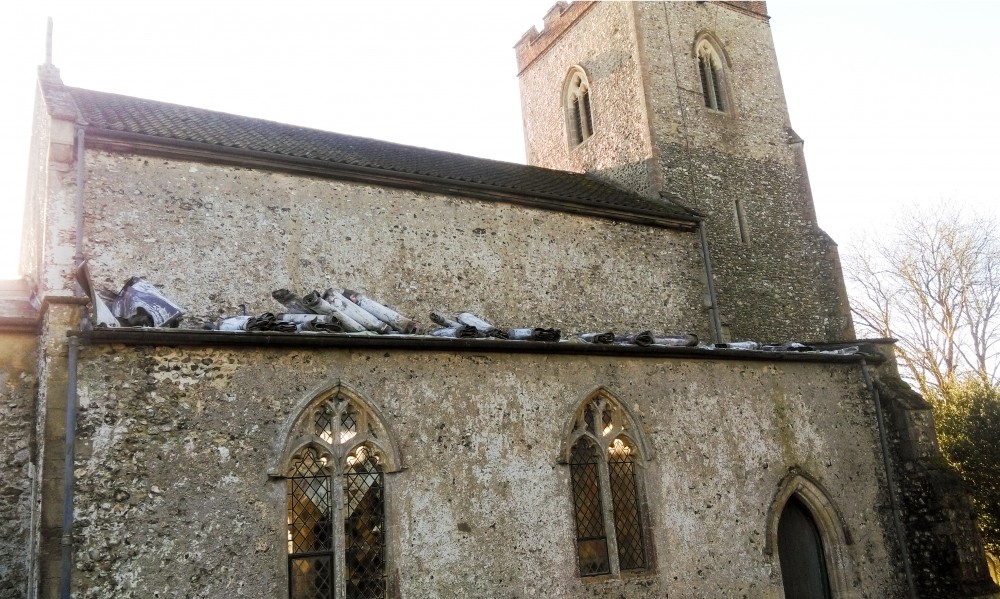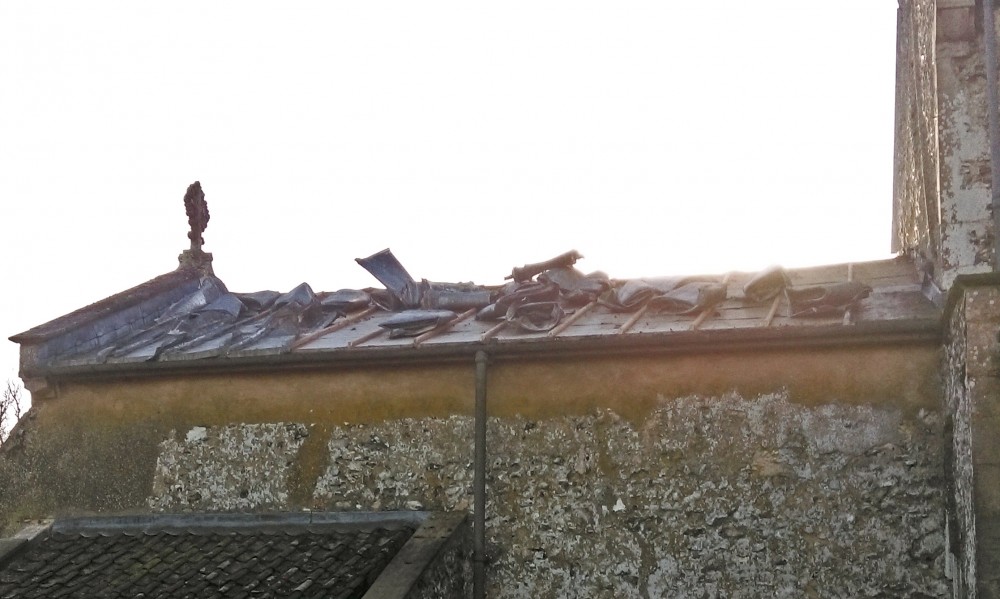 The cost of the repairs is frightening but every penny will help. You can see various ways to donate via the web site click here. If you use BTdonate, then add LM Roof in the message area and that donation will be allocated specifically to the roof appeal.
A special service for the Benefice to support St Andrews Church is being planned and there will be further fund raising appeals. The work needed gets ever more urgent and your help will be much appreciated. Thank You.
St Mary's, East Walton... FEB 2019 . WORK IS NOW STARTING ON THE ROOF AND THE CHURCH WILL BE CLOSED THROUGH THIS BUILDING PERIOD.
The work is funded by the Heritage Lottery Fund, The National Churches Trust and further support from The Norfolk Churches Trust, The Round Tower Society and The Geoffrey Watling Charity. We are grateful for all their help. As the work reaches completion an exciting weekend of events is planned for 29th/30th of June to celebrate this historic Church. More details to follow soon.

Visitors will be very welcome and the Church now features on the "ExploreChurches web site" for "people who love Church buildings". You can visit their web site by clicking here. or visit www.explorechurches.org.
Don't forget our own village Lottery. There have been lots of monthly winners. Rachael, Rachel, Laurence, Anne, Chrissie and Rosie. A great way to help towards the Church for £5 a month. See Maureen for details.
---
---
HOLY WEEK & EASTER 2019
See all our services at a glance click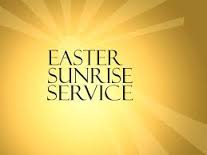 here
---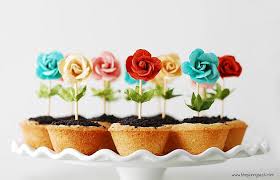 SATURDAY MAY 4th 10.00 - 12.00 pm
FoSB PLANT AND CAKE SALE
POTT ROW VILLAGE HALL
Stock up on seedlings, plant and shrubs and, of course, cake.Entry is FREE and refreshments are available.
---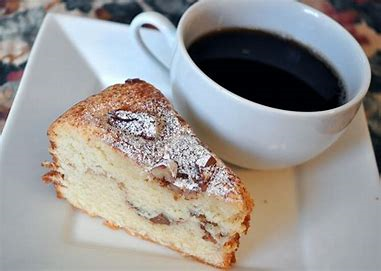 SAT. MAY 11th 10.30 - 12.00 pm
COFFEE & CAKE
ST ANDREW'S, CONGHAM

Please note this is the second Saturday of the month.
June reverts back to being the first Saturday. 01/06/201
Congham Fete - Book stall ...If you have any books, games, puzzles CDs,DVDs or even vinyl LPs in good condition that you would be willing to donate to Congham Fete, we would very much appreciate them. Please contact Harold on 07596686129 or Linda on 07759286007or email frost976@talktalk.net for collection. Or items may be left in the collection box at Grimston Stores. Many thanks!
---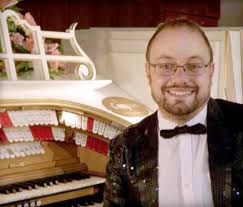 SAT 18th MAY 7.30 pm
MATTHEW BACON MUSICAL VARIETY CONCERT
ST BOTOLPH CHURCH, GRIMSTON
Tickets are £10 to include punch and nibbles. Available from David Ellis 01553 674286 or Joy Smith 01485 600402. Don't miss this opportunity to see a great talent.
Matthew is a well-travelled and popular concert entertainer on jazz and ragtime piano, vocals and pipe and electronic organ. His concert work has taken him all over the U.K. and surrounding islands, and as far out as mainland Europe, Ireland, Canada and U.S.A.
His concert programmes include something for everyone - and are often referred to as "accessible" and delivered with Matthew's superb showmanship and great sense of humour.
Whilst he does play solo organ and jazz/ragtime piano concerts, his main "show" format is the "Matthew Bason Musical Variety Show" - a virtually non-stop programme of music of great contrasts - classical; jazz; hits from the 40s to the 00s; folk; musical theatre and everything else in between.
More about Matthew at http://www.matthewbason.co.uk/about-matthew.html
---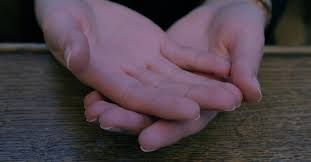 THURS. MAY 30th 7.30 - 9.00 pm
"LIVING ON A PRAYER"
POTT ROW VILLAGE HALL
A series of 6 talks on "THE LORD'S PRAYER" on the last Thursday of the months of May, June, July, September, October and November.
---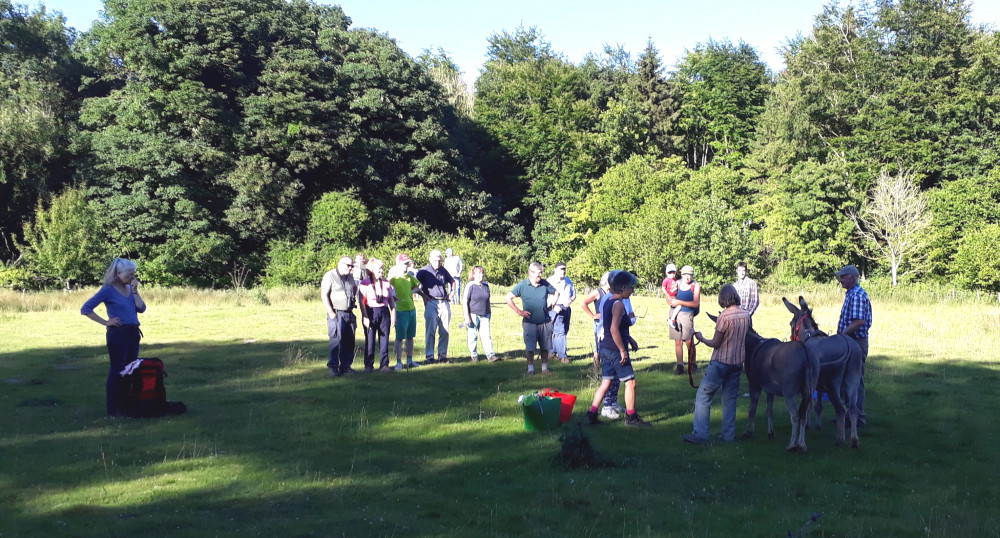 SATURDAY 1st JUNE 3.00 pm
WALK AROUND THE PARISHES
EAST WALTON
Following our successful walks last year we are once again walking through our Parishes.
This first walk starts at Abbey Farm, East Walton and we will have an informative walk around the pig unit,
meeting sows and piglets. About 4.5 miles.
SATURDAY JUNE 29th - HARPLEY WITH TEA AT DAVID'S.
SATURDAY 13th JULY - ASHWICKEN WITH REVD. SUE MARTIN.
---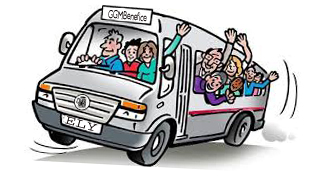 WEDNESDAY SEPTEMBER 25th
BENEFICE COACH TRIP to ELY CATHEDRAL
Coach trip to Ely Wednesday September 25th - cost is £15 . . . Pick ups from Grimston Surgery at 10am and Massingham Shop at 10.15am to travel to Ely Cathedral for a guided tour at 12 noon lasting an hour. At lunch time - choice of taking our own sandwiches etc or enjoying one of the delightful eateries very close to the Cathedral.

The afternoon is our own choice . . . but we shall need to be back at the Cathedral for 4pm prompt pick up, returning home by 5pm!
Wow, I cannot wait!!! Look forward to seeing you - tickets will be available very shortly. Any queries give me a call on 01485 600485, Rosemarie Bowers
---