Archived News
OUR NEWS ARCHIVES
---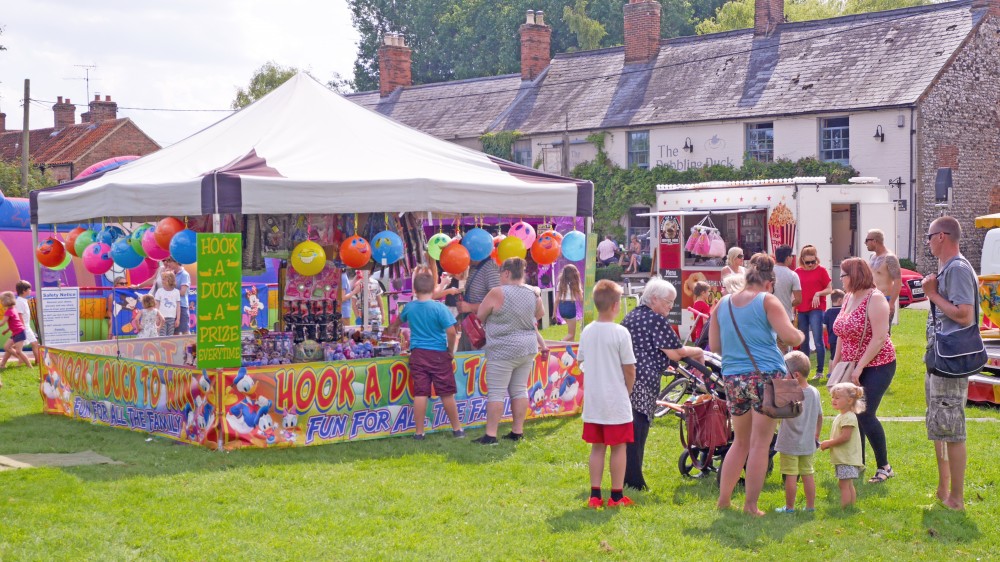 SATURDAY 12th AUGUST 1.00 pm.
ST MARY'S GREAT MASSINGHAM
TRADITIONAL VILLAGE FETE On the Green

Fairground Rides, Various Side Shows, Cake Stall, plus plenty more to keep everyone entertained.
Lunches served in Church from 12.00 am along with tea, coffee and cakes.
A FUN DOG SHOW STARTING AT 3.00 pm.
From around 6.30 pm up & coming local musicians Will Harman & His Friends will be playing and singing on the Green to keep us entertained during the evening.
---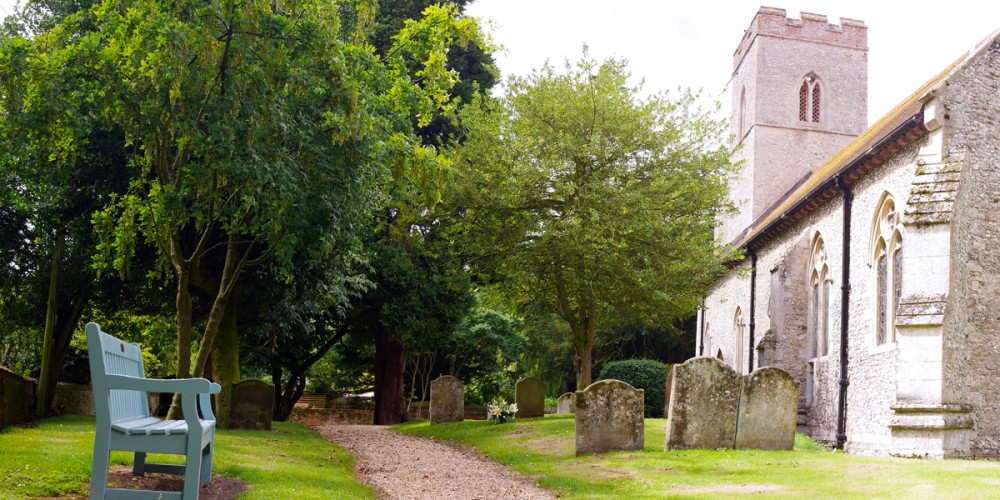 SAT. AUGUST 5 TH - 13 TH.
OPEN CHURCHES WEEK
Most of our Churches are usually open through daylight hours.
St Andrew's Congham will be open daily from 10 am to 4pm during Open Churches week. There will be a display by the Friends of Nakwero showing the work of the Norfolk Vocational Institute which supports young people in Uganda, and some local arts and crafts, including the unique set of 40 kneelers known as the Congham Embroidery.
On Tuesday 8th August there will be a Coffee Morning from 10.30pm - 12.30pm. Tea and Cakes will be available on Friday 11th August from 2pm - 3.45 pm. No charges but donations welcomed to be shared between St Andrew's church and the Friends of Nakwero.
The week will conclude with Glorious Songs of Praise on Sunday 13th August at 6pm.
---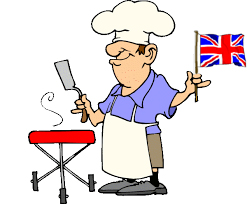 SATURDAY JULY 29th 10.00 - 13.00 pm.
The Friends of St Botolph Coffee Morning and BBQ.
62, LOW ROAD, CONGHAM courtesy Albert & Marjorie Peach
---
---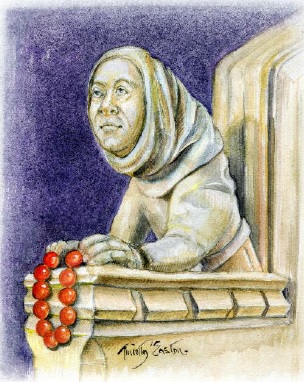 TUES. 25TH 7.30 pm &
WED. 27th JULY 11.00 am & 7.30 pm.
ST MARY'S CHURCH GREAT MASSINGHAM
& To Help the Church in Little Massingham
MUSIC IN COUNTRY CHURCHES
(Patron H R H The Prince of Wales)
Pictures from All Three Concerts on line now. Click here.
PROGRAMME TUESDAY 25 JULY at 7.30pm ENGLISH CHAMBER ORCHESTRA
Strings and Continuo conductor/harpsichordist ROBERT HOWARTH CHLOË HANSLIP violin
Vivaldi 'The Four Seasons' Grieg Holberg Suite Op 40 Mozart Two String Divertimenti in D major and F major K136 & 138
WEDNESDAY 26 JULY at 11am
CAROLE CERASI & JAMES JOHNSTONE harpsichords
J S Bach Brandenburg Concerto BWV 1051 (arr. Kenneth Gilbert) Couperin Pièces de Clavecin
J S Bach Concerto in C major BWV 1061a
WEDNESDAY 26 JULY at 7.30pm ŠKAMPA QUARTET
Haydn Quartet in D major 'The Lark' Op 64 No 5 Mozart Quartet in C major 'Dissonance' K465
Beethoven Quartet in C major 'Razumovsky' Op 59 No 3
Tickets start at £8.00 .General booking opens on Monday 29 May All applications for tickets will be numbered and dealt with in strict rotation. Tickets can be booked by post, by telephone or by personal callers from: WITLEY PRESS LTD 24-26 GREEVEGATE, HUNSTANTON, NORFOLK, PE36 6AD Telephone 01485 535071 MONDAY to FRIDAY 9.30 am to 4.30 pm. Check the web site here for more details and a booking form.
Light refreshments including wine and soft drinks will be on sale in the marquee from 6.00 pm, during the interval, and for twenty minutes after the performances. Buffet suppers will also be available before and after the concerts if ordered and paid for in advance. A booking form giving details of the menu and prices will be sent out with tickets.
---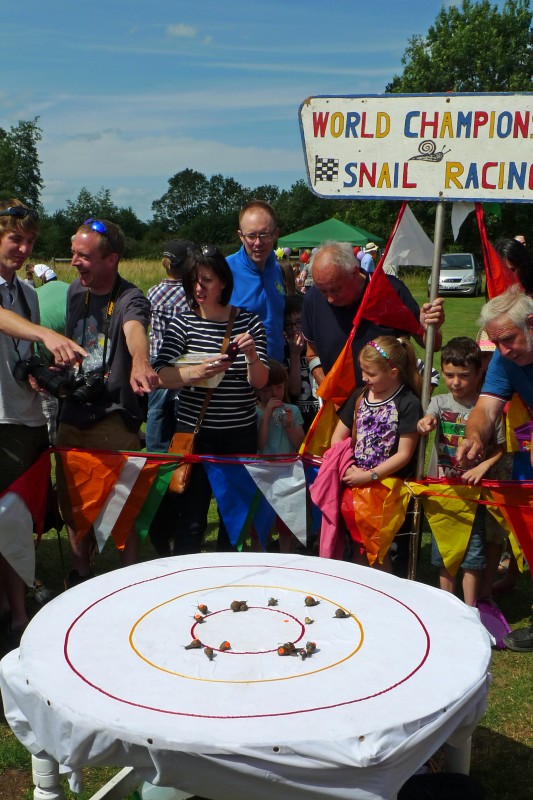 15 th JULY 2.00 - 5.00 pm
CONGHAM FETE & SNAIL RACING
CONGHAM CRICKET GROUND.
A typical village Fete but with the added attraction of International Snail Racing. Free Entry and parking.
Live music by local band Freewheelers (Sponsored by Stebbings Car Centre) and King's Lynn Ukelele Band.
Special attraction - Holly Meadows Youth Football Club present three Sporting challenges - prizes will be awarded. Proceeds to go to HMYFC
Also - Hog Roast, Barbecue, Bar, Bottle Stall, Cakes, Games, Grand Prize Draw, Face Painting, Refreshments and much more.
Come and join the fun - Free entry - main proceeds for St Andrew's Church, Congham.
Thanks to IBA Insurance Services Ltd for sponsoring this event.
If you have any unwanted books, we will be happy to find new homes for them on the Book Stall at the Fete. Please contact Jackie Powell on 01485 609219 to arrange delivery or collection. AND HELPERS WANTED TOO - Can you help with setting up in the morning or clearing away afterwards - or perhaps run a stall? Please contact Helen Lilley on 01485 600153 or Hilary Scase on 01485 600650.
An amazing £3200 was raised during the event. Well done to everyone who took part to make this such a success.
---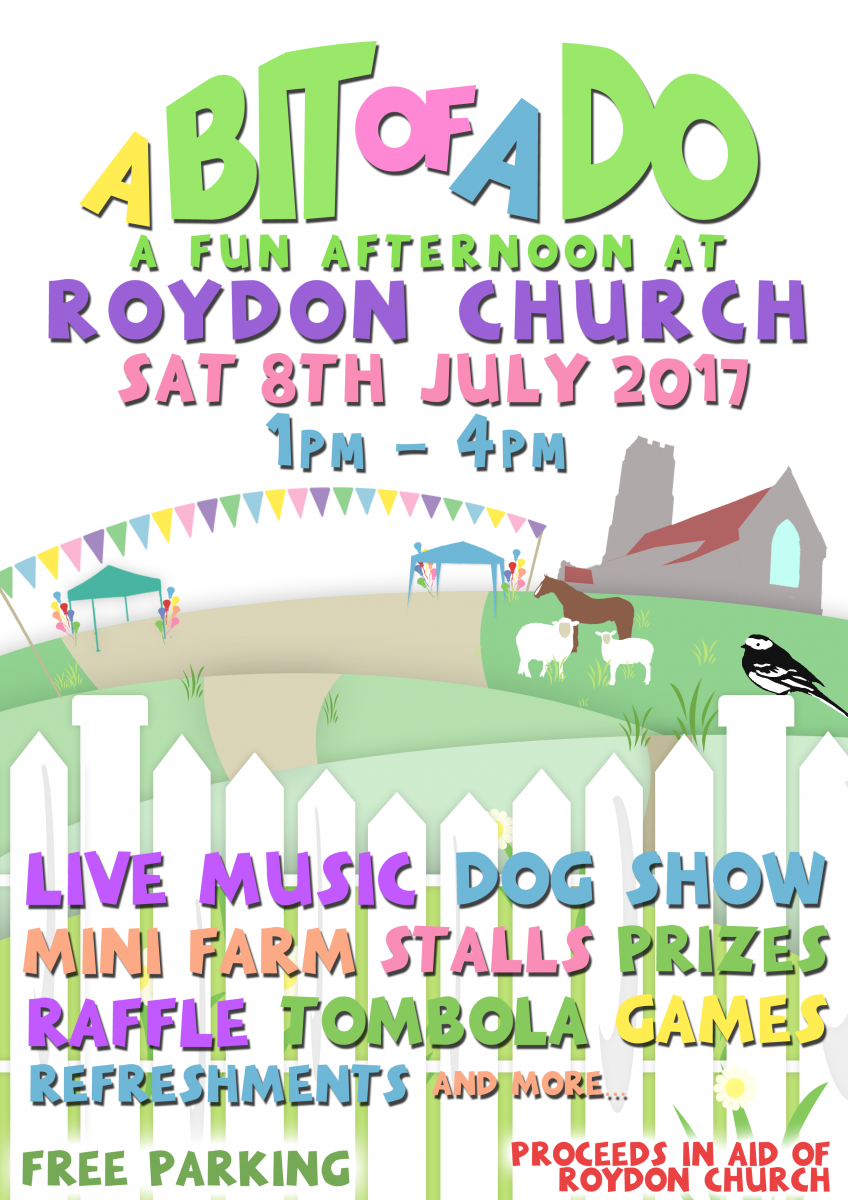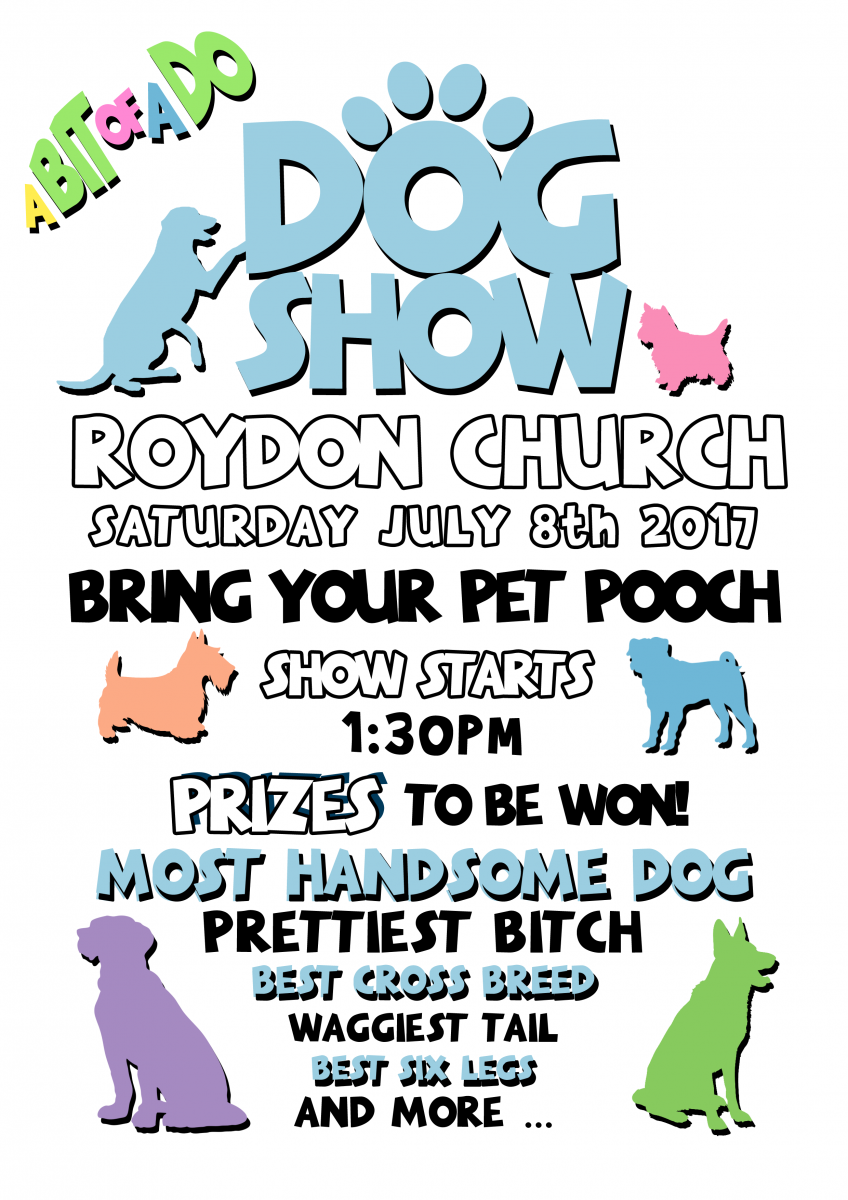 This year exceeded all expectations and an amazing £1700 was raised. Congratulations to all involved.
---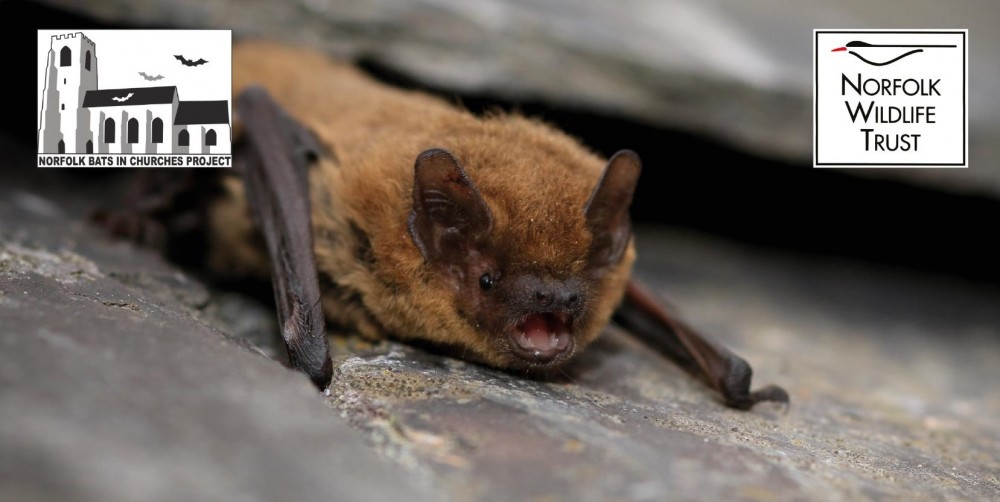 FRIDAY 30th JUNE FROM 7.00PM
BAT NIGHT AND BBQ.
ST MARY'S, GAYTON THORPE
The evening will start with bat related crafts for the children and a BBQ at 7.00pm. This will be followed by a talk from our bat expert, Peter Parker at 8.00pm and then a bat watch. An opportunity to watch the bats emerge from the church using state of the art infra-red cameras and possibly see some captive bats up close. Tickets are £5 for adults - children are free - and includes the crafts, talk, tea & biscuits. ( BBQ provided at reasonable extra cost.)
There should be plenty of bat action and so hope to see you there.
---
SUNDAY 18th JUNE 9.30 - 10.30 am.
TRACTOR RUN & COUNTRY FAYRE
MANOR FARM, GRIMSTON PE32 1GB
courtesy of Roger & Christine Coe.
Tractors on view from 9.30 - 10.30 am before they set off on their run, returning to the Farm for the afternoon at about 2.30 pm.. All parking on site and free entry. Bacon butties, tea & coffee available from 9.30am until 10.45am

SUNDAY 18th JUNE afternoon 2.00 - 5.00 pm
Craft Demonstrations & Stalls, Games & Sideshows, Steam Traction, Static Engines, Vintage Farm Machinery
Live Music with DNA
Hog Roast, Strawberries & Cream, BBQ, Tea & Cake, Bar
Free entry and parking
Proceeds in aid of Friends of St. Botolph's
A brilliant hot and sunny day saw crowds flock to the rally. There are some photos in our albums. click here.
---
SATURDAY MAY 6th 10 - 12 am
THE FRIENDS of ST BOTOLPH present a
PLANT & CAKE SALE
26 GAYTON ROAD, GRIMSTON courtesy of JOY & ANDREW WILLIAMS
---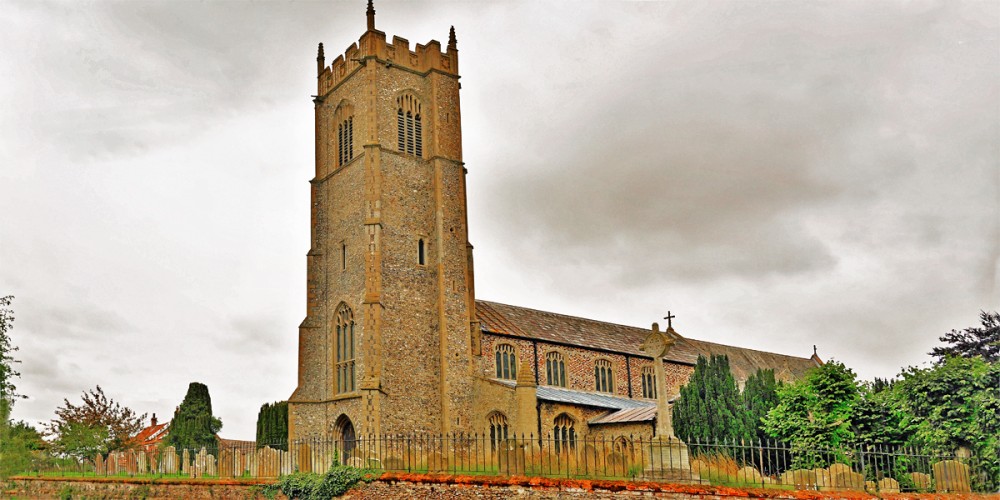 SATURDAY MAY 6th 7.30 pm
ST BOTOLPH'S, GRIMSTON
CONCERT
A campaign has been launched to raise £30,000 to pay for urgent repairs to St Botolph's church's organ, which dates back to the 18th century.
It's 250 years old and has not had to have any repairs done since it was built and, in the last few years, it's been starting to fall apart. it is hoped that the organ can be restored back to its former glory & we will be able to teach the future generation of young, budding organists to keep the joy of music alive in the village.
Wordsworth organs are thought to be particularly rare in Norfolk and it is hoped restoration work could enable it to be played for at least another 100 years. A number of fundraising events are being planned, starting with a concert at the church on Friday, May 6. The King's Lynn Male Voice Choir and the King's Lynn Brass Band will be performing a host of songs and music at the event, which starts at 7.30pm. Tickets for the concert are available, priced £10 for adults and £8 concessions

Anyone interested in supporting the appeal should phone 07837331023 or email terencesamuel@hotmail.co.uk for further details.
---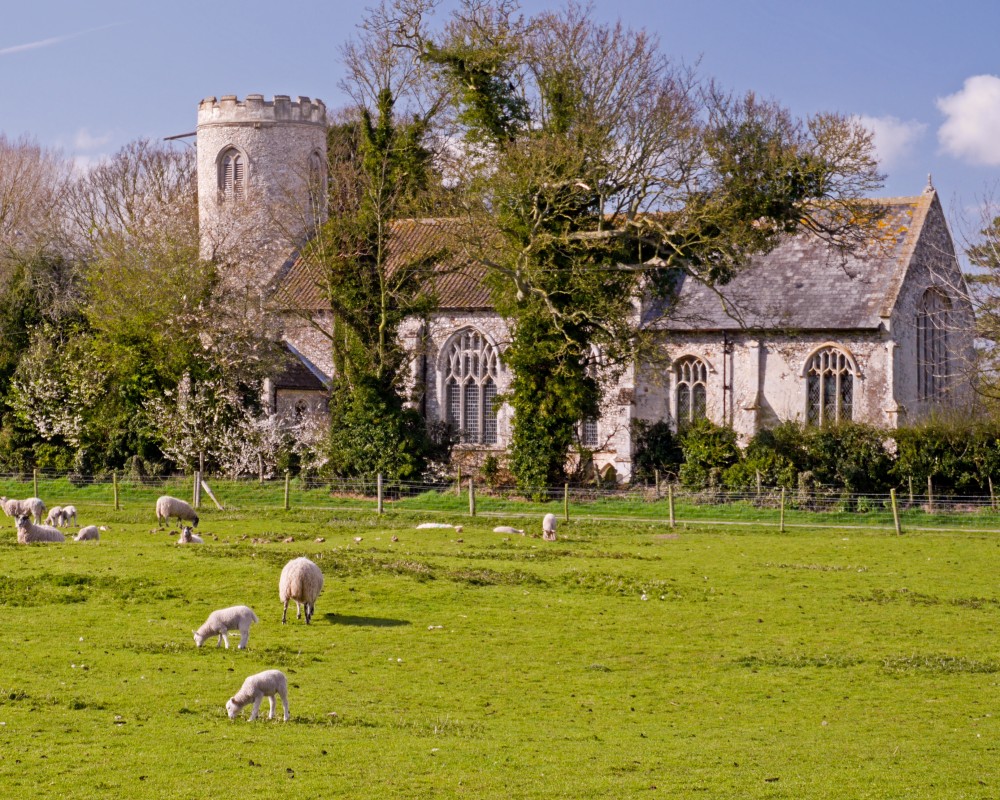 SATURDAY APRIL 22nd 7.00pm.
RAISE THE ROOF CONCERT II
at St Nicholas Church, Gayton
After a very successful concert last year, Glenda Smeed returns to present Raise the Roof II to help fund a new roof for St Mary's Church, East Walton.
We have a folk group, and a bass baritone ( who is so busy rehearsing for the shows he is currently doing) that I'm thrilled will be able to help. Also by public demand... The K.L. Male Voice Choir and also 'The Batty Old Lady' . and a newcomer to our area, a classical guitarist Peter Turrell. The folk group is from Fakenham. They have an unusual name, 'Daisy's Cat' ! Michael Carter-Rowlands has again agreed to be our compere. The bass baritone hopes to sing a duet or two with ? soprano.
This is a FREE Concert so please donate generously.

NEW. A LOTTERY GRANT HAS BEEN GIVEN AND WORK CAN START BUT FUNDS STILL NEED TO BE RAISED. MORE INFORMATION WILL BE AVAILABLE AT AN OPEN DAY ON MAY 20 th from 3.00pm to 6.00pm.
See the RED Notes at the top of the page.
---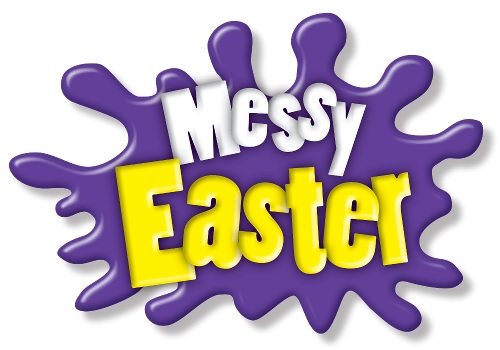 SATURDAY 15th APRIL 10.00 - 12.30 pm
MESSY EASTER
ST NICHOLAS CHURCH, GAYTON

A craft workshop, refreshments and songs. Parents- you are welcome to join us or if not please make sure your child has an adult with them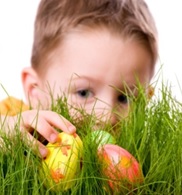 and at 3.30 pm. THE GREAT EGG HUNT
ST MARY'S , GAYTON THORPE
Come and join in the FUN for kids Old & Young.
---
S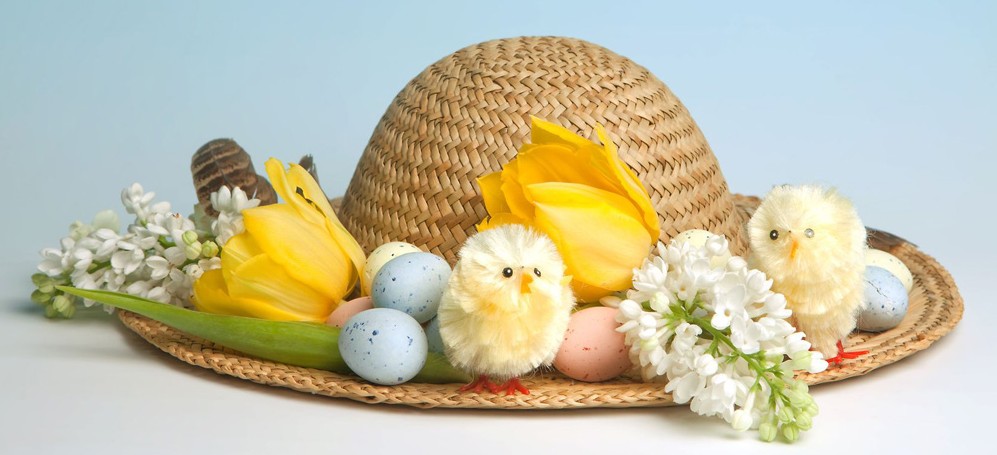 ATURDAY APRIL 8th 10.00 am.
EASTER BONNET & GARDEN
GREAT MASSINGHAM VILLAGE HALL
Easter Bonnets and Easter Garden - on Saturday 8 April we will be making Easter Bonnets in the Massingham village hall from 10 o'clock. Please bring your craft bits and bobs, but lots will be provided, along with refreshments. We will hold an Easter Bonnet Parade during the Easter Sunday Service. We will also be looking into designing our Easter Garden for St Mary's Church. Come and explore your creative skills and have fun
---
SATURDAY MARCH 18th 11 - 2.00 pm.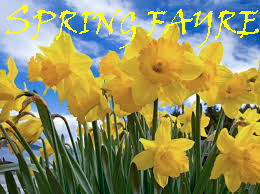 ST MARYS SPRING FAYRE
AT THE VILLAGE HALL - GT MASSINGHAM
with Raffle, Tombola, Cakes etc.
Plus Games, Competitions and Activities for the Children to enjoy.
Please Come & Support Us where a Warm Welcome awaits Everyone.
A Big Thank You to everyone who took part - those who helped and those who came along. A fantastic £680.00 was raised.
---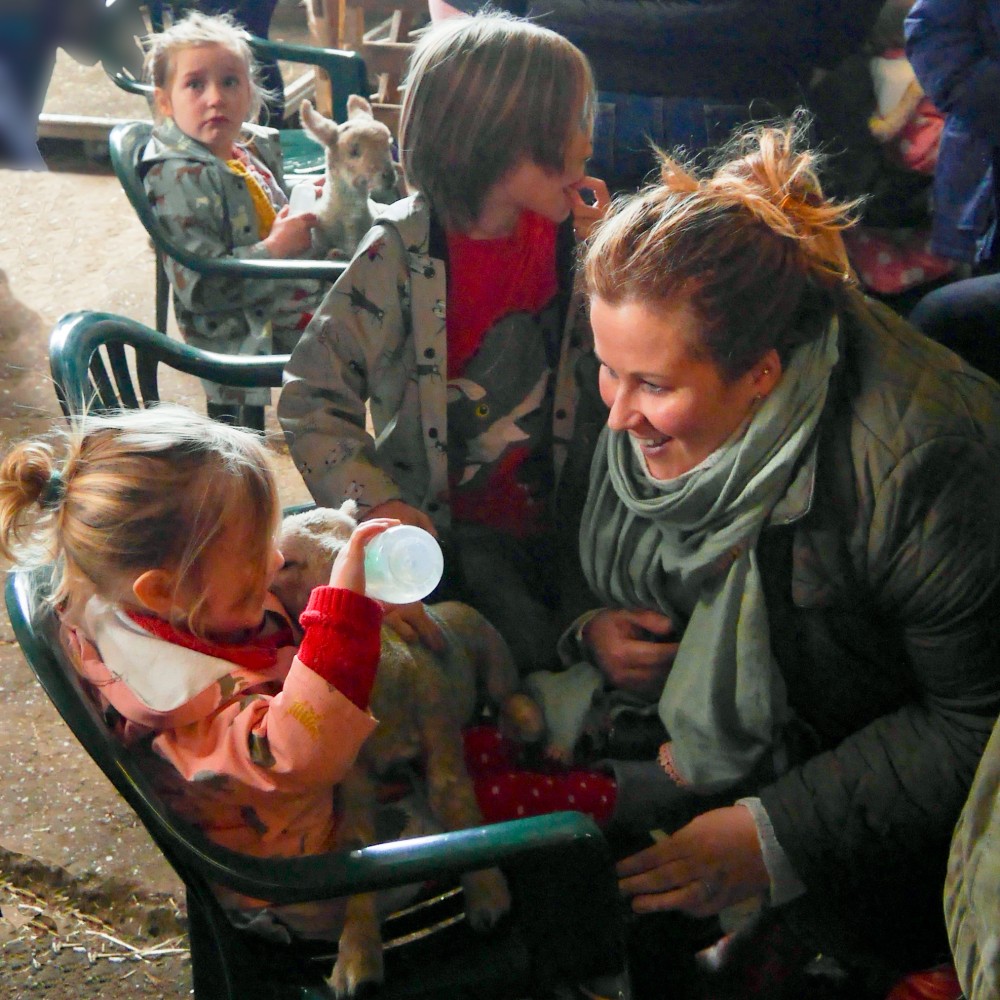 Sunday 19 th. February 11am - 4 pm.
ABBEY FARM, EAST WALTON PE32 1P

Families flocked to East Walton's Abbey Farm for the Open Lambing Day. It seems that each year this event gets ever more popular and there were even more children than ever. There was a chance to see newly born lambs from the 200 or so ewes on the farm. There was even a chance to cuddle them and a lucky few had a chance to bottle feed the really young ones - some only hours old. Farmer Bill was on hand to offer advice and instruction and thanks go to him and all the Lewis Family for such a lovely day - and all of it was completely free.
There are some more pictures from 2016/17 if you click here.
---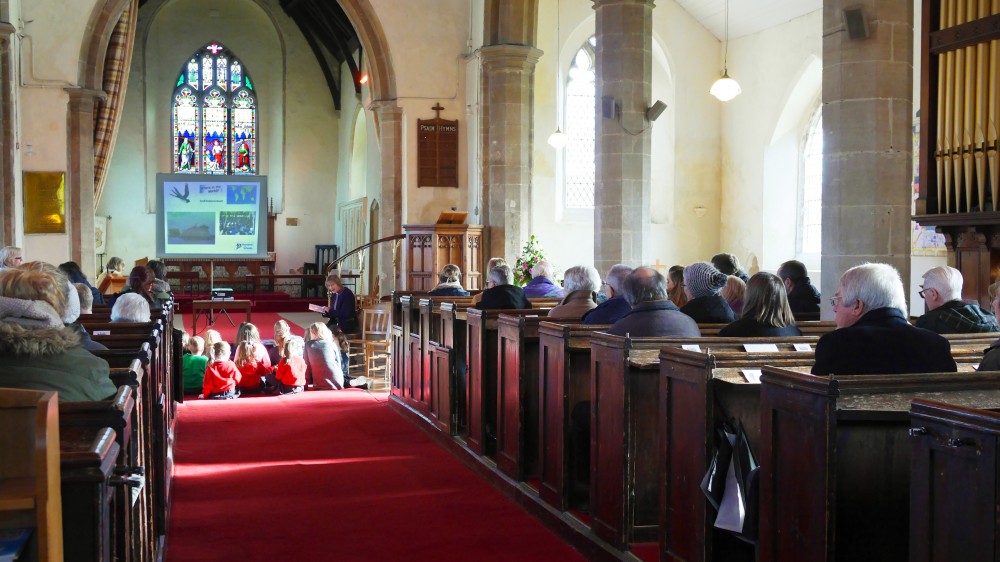 JANUARY 29th 2017
ST NICHOLAS, GAYTON FAMILY SERVICE
Within the benefice there are 5 schools and 4 of these are Church of England Schools. A great deal of work takes place in all our schools to introduce the children to the beginnings of Faith.

The Church of England has a long and successful history of involvement in education and schooling and Church of England schools have a distinctive identity and ethos, popular with parents and families. It is where the development of social, spiritual and emotional intelligence is as important as academic achievement. Our Church can be found engaging with and among children in a variety of contexts because we want to:
Work towards every child and young person having a life-enhancing encounter with the Christian faith and the person of Jesus Christ
Recognise and welcome the capacity of children and young people to transform the Church and the world
Provide support and development for all those working with children and young people.
Children, Parents & Carers, Staff and School Governors are all welcome in our Churches and we celebrated the work of Gayton School at this service when the children played the major part in the Family Service - displaying their work, singing and saying prayers. More photo's can be seen of the fun they had in our photo album. click here.
---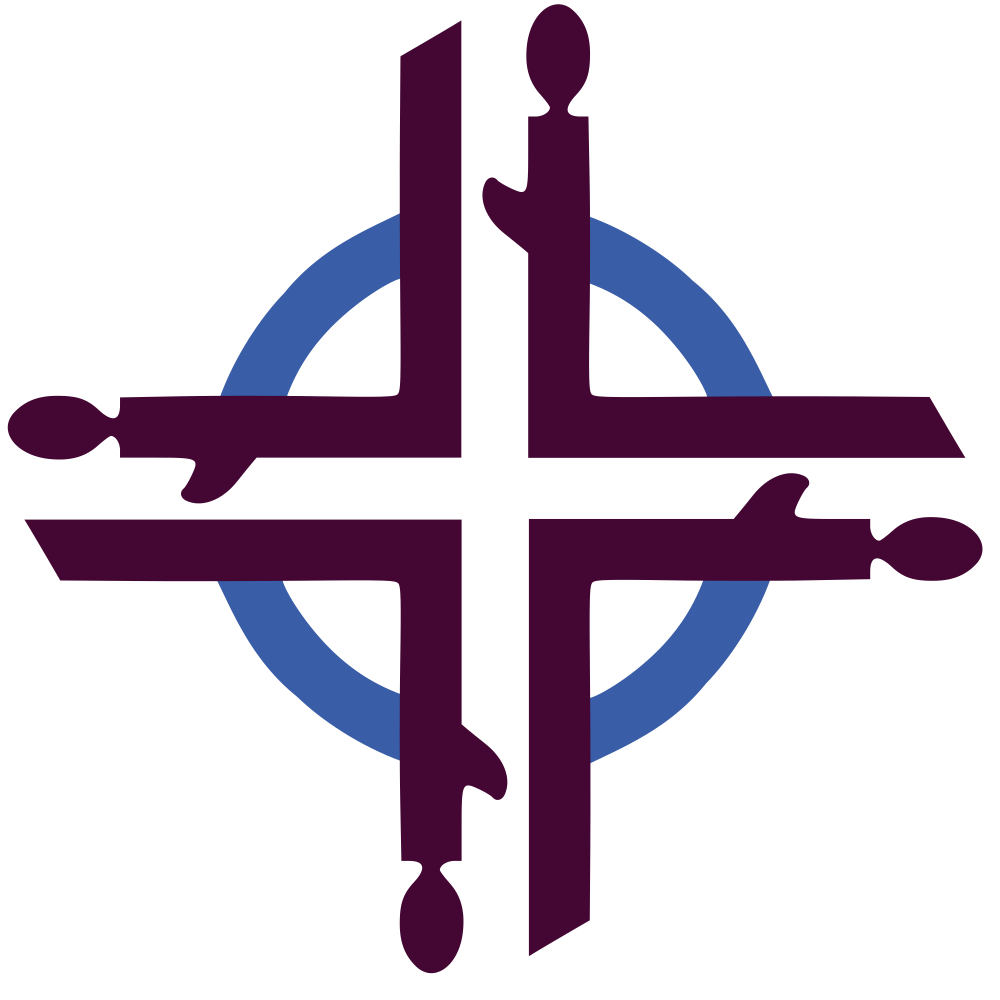 WOMENS' WORLD DAY of PRAYER
FRIDAY 3rd MARCH 2.00pm.
POTT ROW METHODIST CHAPEL
"Am I being unfair to you?"
The Christian women of the Philippines wrote the service and it has been translated into 1,000 different languages and dialects, to be used, throughout the whole world. It starts at sunrise over the island of Sanoa and contiues until sunset off the coast of Americam Samoa.
The service welcomes all women - and all men too. Do come and join with us.
---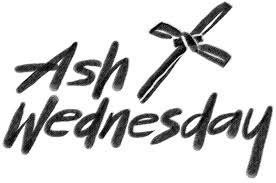 MARCH 1st 2017 ASH WEDNESDAY
St Lawrence, Harpley Holy Communion 9.00 am.
St Botolph, Grimston Ashing Service 7.00 pm.

"Therefore also now, said the LORD, turn you even to me with all your heart, and with fasting, and with weeping, and with mourning." Joel 2. 12
Ash Wednesday, the first day of Lent – which is the period of self-restraint and abstention for Christians prior to Easter. It marks the first day of fasting, repentance, prayer and self-control. Luxury or rich foods such as meat and dairy are often avoided by those taking part in Lent. Abstention from personal "bad habits" such as watching television or eating too much sugar is also commonly practised.
During church services, clergy use ashes burned at the previous year's Palm Sunday mixed with holy water or olive oil to mark a cross on a worshipper's forehead as a sign of repentance.
This is to signify the Biblical passage in Genesis 3:19: "For dust you are and to dust you shall return."
Although Lent lasts for six weeks, Sundays are not included as they are considered a day for worship and rest.
---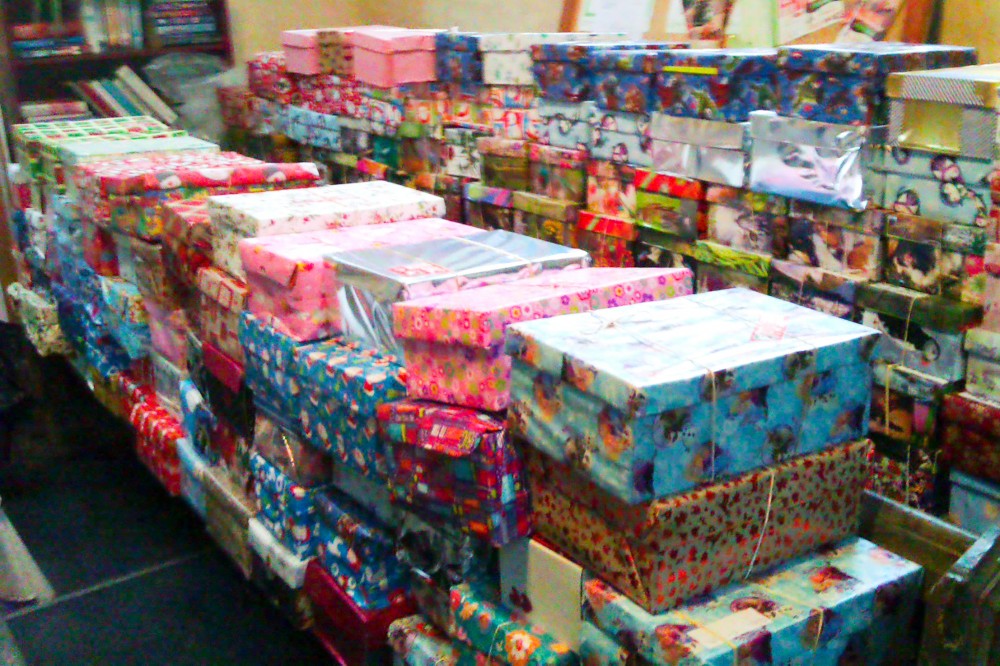 St Mary's, Great Massingham. Samaritan's Purse. As I write this only a few more days to go before the boxes are collected and taken to the depot at Peterborough for onward journeys worldwide. Thank you for your huge generosity so far we have approximately 160 boxes, ( actually 174 up from 136 in 2015) beautifully wrapped and packed full of surprises, gifts, puzzles and love. Thank you also to those who gave donations towards the shpping and work of Samaritan's Purse. Thank you to those who gave a Saturday morning to cover and fill more boxes in St Mary's church, spurred on by cake and coffee! There are lots of stories on the website, see what happens to a box and the joy of a child receiving their box. A small shoebox can have a great impact, what goes into a box is fun but what comes out is eternal. www.samaritans-purse.co.uk. Thank you. Margaret Bowes 18/11/2016.
The photo shows just some of the Christmas boxes before they were collected for sending abroad. photo. © Margaret Bowes.
This report from Samaritans Purse dated Feb. 1st 2017.
THANK YOU for bringing Good News and Great Joy to a child in Central Asia. Your kindness means that one more precious child experienced the joy of opening a very special gift and the hope that comes from knowing that someone, somewhere, cared enough to pack it especially for them. Thanks to the generosity of individuals like you, all over the United Kingdom, 882,647 children, in 17 countries, received a gift to remember!
From your living room table, to your nearest Drop Off Point, off to the warehouse and sent travelling overseas by ship, lorry, camel or plane -- your shoebox has made a very special journey to reach the hands of a delighted child. To find out more about hard-to-reach countries and to be inspired by stories and photos, click here.
---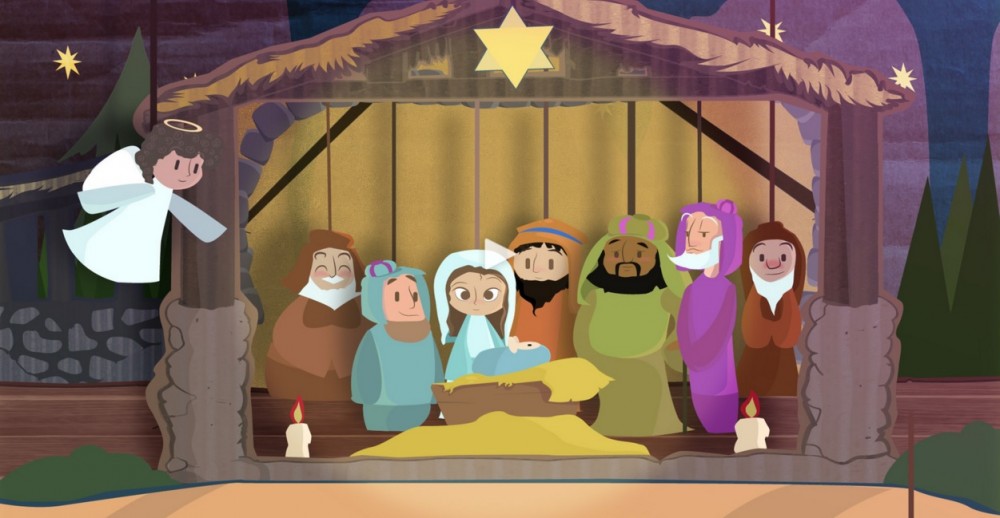 ST. LAWRENCE, HARPLEY
ADVENT CHILDREN'S WORKSHOP II
click on the drawing to see a short video of the "Story of Christmas".
21 st Nov. 3.30pm Part 1. Make a birthday cake for Jesus, adopt a nativity figure & more .......
All ages are welcome.
20th Dec 9.30 am Part 2. Dec. 20th 9.30 am. Decorate a cake and make the Church ready with a Nativity scene.
Contact Lucy Brown for more details : 01485 520252
---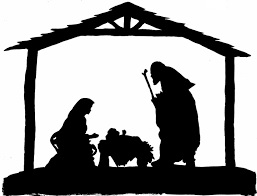 SATURDAY 17th DECEMBER 3.00pm
CAROLS IN THE STABLE
5 ACRE FEN, CLIFF en HOWE ROAD, POTT ROW, PE32 1BY

Come and spend an hour together singing traditional Carols and then enjoy mulled wine and mince pies.
Jane (Ackers) has very kindly offered to host this in the Stable at her field and we plan to make it as comfortable and festive as possible with seating. Nothing posh (no loos) but dress warm and enjoy the spirit of Christmas brought to life.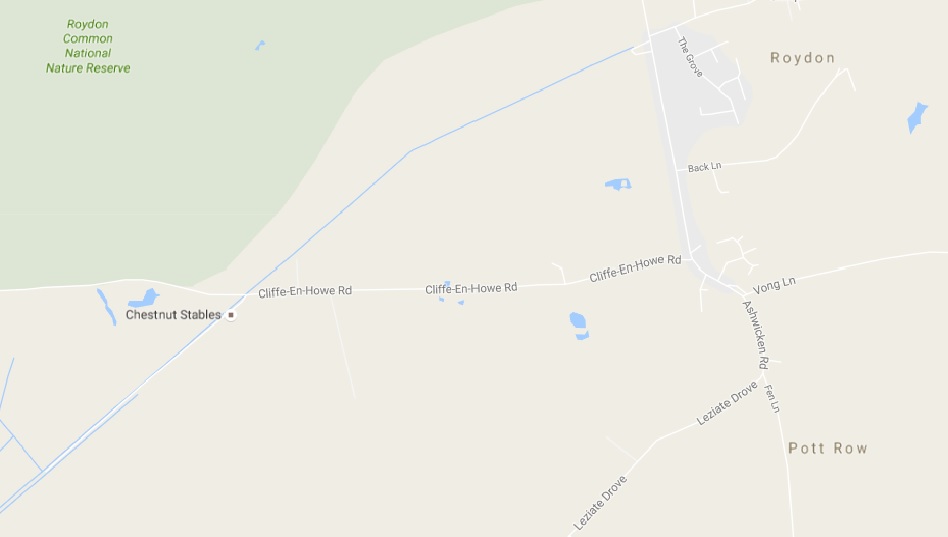 To get to the Stable - at the village green in Pott Row, Cliff en Howe Road is between the old school and the village hall and Elsegood's the butchers. Right down at the bottom of the road, the stables are on the left where the road divides to the right, over a bridge to the common and left at the knackers yard and riding school. There's parking in the yard and a bit more past the entrance towards the riding school - but beware of any puddles and mud.
---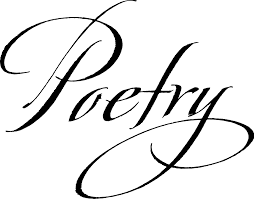 MONDAY DECEMBER 12th 7.00 pm
THE BALL ROOM, ABBEY FARM, EAST WALTON
POETRY EVENING
Tessa Scala was a spinster who quietly lived in a tiny cottage on "The Common" at East Walton. She was a prolific writer probably during 50's and 60's. She regularly had work printed in the Parish Magazine and was on occasion persuaded to send them to The Lynn News and Advertiser and the EDP.
Tessa had cancer and Mary Tookey whilst sitting with her typed up a book from Tessa's. Scraps of paper and notes and added a few illustrations. A very few were copied, sold and sit forgotten on book shelves. One copy turned up in the post shouting to be read.
So we will have a poetry reading Monday 12th December 7pm in the Ball Room at Abbey Farm, East Walton as a Church fund raiser. Refreshments will be mince pies.

Tessa's most published poem was The Vendor. The Scoop about Bawsey sand appeals. There's some excellent Christmas poems and a dear one about a puppy. Some very scary hallowe'en ones and more than one about the milkman. A funny one about power cuts and another called happiness. Soigné Wood and the Gas compressor Station are mentioned. They're all wonderful and we'll be well entertained by "The Batty Lady" who will read them accompanied by a wild life and village scenery power point.
---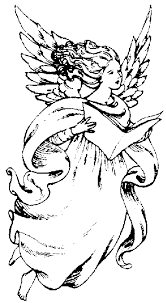 THURSDAY 8th DECEMBER 7.30pm
St Botolph's, Grimston
CAROLS & CRUMPETS
The Friends of St Botolphs promise a fun evening with John Kirkpatrick
with an evening of Carols & Crumpets!
John will be remembered for his depiction of 'The Victorian Farmer's Year in Song'. Now he takes us on a journey in song through the history of carolling, how it started and how travellers and travelling musicians from medieval times onward spread the message of Christmas.
Refreshments will be crumpets and tea, cakes.
Tickets on the door £12 or £10 if pre-booked via Roger on 01553 630301, or email haywood301@btinternet.com. FoSB members £10. All proceeds are in aid of the FoSB.
---
SAT. 26th NOVEMBER 11.00 am - 2.00pm.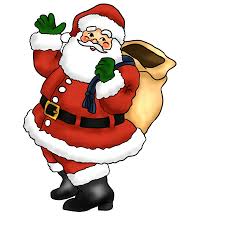 ST MARY'S, GREAT MASSINGHAM
CHRISTMAS FAIR

There will be all the usual stalls, Raffle, Tombola, etc. There will be games and activities for children to take part in as well. Light lunches will be available from midday and father Christmas is expected around about then, depending on his busy schedule.
---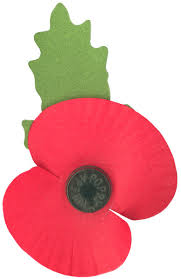 REMEMBRANCE SUNDAY 13th NOVEMBER
see the calendar for Church Services today.
Remembrance Sunday is a day to commemorate the contribution of


military and civilian servicemen and women in the two World Wars and
later conflicts.
There is a short video based on Laurence Binyon's poem "For the Fallen" click the poppy

"They shall grow not old, as we that are left grow old: Age shall not weary them, nor the years condemn.
At the going down of the sun and in the morning, We will remember them."

REMEMBRANCE SUNDAY AFTERNOON TEA
ST ANDREW'S CHURCH, CONGHAM 3.00pm.
You are invited to view an exhibition of locally crafted items using the theme "Hear My Cry"

Please join us to remember all those that have fought and died.
Tea and cake will be served, and all are welcome.
(Please note that here is no charge for this event)
Calling All Crafty People (Again!!!)
We would like to display a collection of locally crafted items, on the theme of "Hear My Cry" at the Remembrance Sunday Tea.
If you can write poetry, design cards , paint a picture, make a flower arrangement or create anything that would enhance the display please contact : Margaret Hope to register your interest. 01485 600617 or email mehope7@aol.com
Any WW1 memorabilia will be most welcome.
---
THURSDAY 10th NOVEMBER 7.30 pm
The Friends of St Botolph invite you to Church
to hear a talk by Alan Gray : "Church Architecture Explained."
Churches are commonplace buildings in our communities and Norfolk certainly has its fair share. But it's not readily appreciated that no two are identical. Every one is unique.They may contain common features like a Chancel, a Nave and often a tower. But why does Norfolk have far more churches with a round tower, rather than the usual square one, than any other county in the United Kingdom? Why is the main body of a church called the Nave which is from the Latin 'navis' meaning 'ship'? And what might be the connection between the building of a porch and King John and Pope Innocent III?
These and other fascinating facts about the features of buildings we tend to take for granted will be revealed in an illustrated talk by Alan Gray entitled 'Church Architecture Explained' at St. Botolph's Church, Grimston on Thursday, November 10th, starting at 7.30pm.
Tickets on the door are £6, Members £5 and include refreshments. Proceeds are in aid of the Church.
---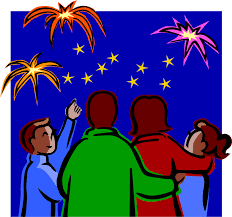 SATURDAY 5th NOVEMBER 7.00 pm
EAST WALTON BONFIRE & FIREWORKS
BBQ & Refreshments with all proceeds to local charities.
Set your SatNav to PE32 1PP and follow the signs - free parking.
---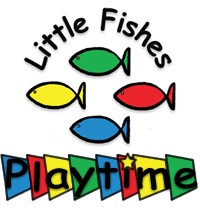 LITTLE FISHES.
NEW TIME
Starting Monday 3rd Oct 9.30 - 11.30 am.
We are a group created for you and your children to continue the Christian journey we started together at their baptism. Parents and carers of children who have not been baptised are also very welcome.
Little Fishes is for all local pre-school age children from birth and their parents / carers. We meet every Mon from 9.30 to 11.30 am in St Botolph's Church, Grimston.
£1.50 for one child and 50p for each additional child.

Little Fishes runs throughout the year including during school holidays and although primarily for pre-school age children, older siblings are very welcome. Please come along and enjoy the fun. We would also like to extend our invitation to the older generation who might like to come along for tea / coffee, cake, fellowship and just enjoying some time watching the children play.
Contact Us: Jane: 07813 104 519 or email: jhkrcr@btinternet.com or call Gemma: 07962 227 007
There are more details on our special Little Fishes page. Click here.
---
A TIMELESS CLASSIC ON 'HELL'S LATEST NOVELTIES AND HEAVEN'S UNANSWERABLE ANSWER'.
Screwtape is an experienced devil. His nephew Wormwood is just at the start of his demonic career, and has been assigned to secure the damnation of a young man who has just become a Christian.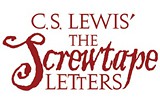 The SCREWTAPE LETTERS .

After the success of the Lent courses, further evenings of informal exploration and discussion of CS Lewis's work. Funny and frightening stories - just bring your imagination and enjoy a time with friends in warm and welcoming surroundings. The same letters are being looked at alternating fortnightly in 2 separate venues. Call Joy Smith 01485 600769 or Revd. Judith Pollard 01485 601251 to learn more.
Starting 5th. May 7.00pm at Ellen & Charles Scott's , 18 Rectory Close, Roydon PE32 1AS
Starting 12th May at 7.00pm at Kim & Allan Frazer's , Cobwebs, Station Rd.,Gt Massingham PE32 2HW
---
ST BOTOLPH'S CHURCH, GRIMSTON
A Celebration of Life Service
Join us for a Special Commemoration Service remembering loved ones departed. click the photo for a short video.
Those we love remain with us, for love itself lives on,
And cherished memories never fade, because a loved one's gone.
Those we love can never be more than a thought apart,
For as long as there is memory, they'll live on in the heart.
---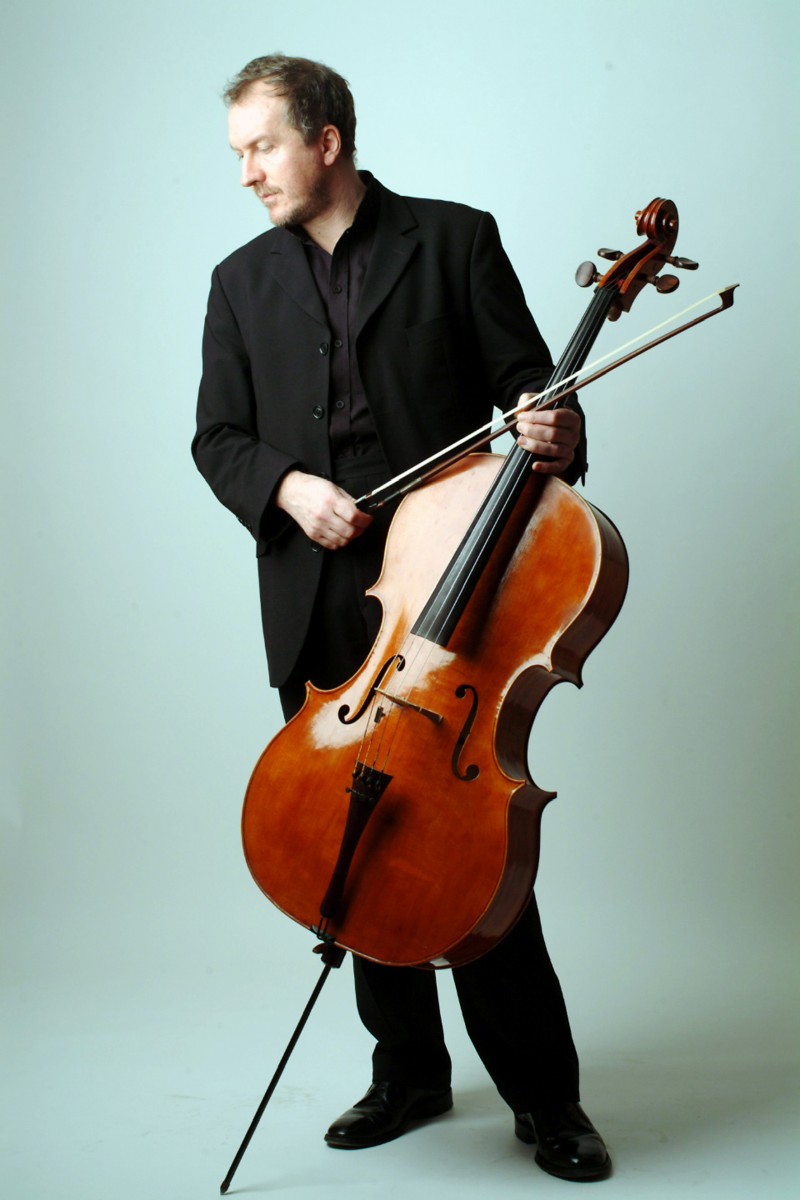 WEDNESDAY 19TH OCTOBER 2.00pm
ST. MARY's, GREAT MASSINGHAM
CELLO RECITAL by IVAN MCCREADY followed by afternoon teas.
(there is a short video of Ivan playing with a Harp Trio. click here)

This week, we have a very special guest attending. Ivan McCready who played at the much applauded concert at Ashwicken last month, is giving a short recital of cello pieces by Bach in a free concert - a retiring collection will go towards funds for the improvements in St Mary's. Afternoon tea will commence after the short concert and everyone is very warmly welcomed.
Over 40 people were able to attend this impromtu recital and Ivan delighted us playing Bach's first two cello concertos. He had, though, a very special encore. It was dedicated to our two vicars in this national "Thank Your Vicar " week and was a special arrangement that started and finished with Bach's sinfonia 29 the cantata is "We thank you God".
---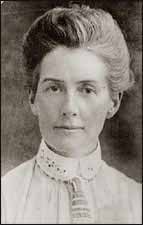 THURSDAY 6th OCTOBER 7.30 pm
The FoSB at ST BOTOLPH's CHURCH, GRIMSTON
present "EDITH CAVELL" DUTY, DEVOTION, DIGNITY - talk by Rachel Duffield.
Rachel is an experienced historical costumier, actor and a popular public speaker.
Now she is returning to Grimston for another entertaining presentation of a
character from history, namely Edith Cavell.
Born in Norfolk in 1865, Edith Cavell was executed by German soldiers in October, 1915.
Rachel's poignant presentation uses diary excerpts, letters, memoirs and music to explore how
an ordinary girl from Norfolk came to lead such an extraordinary life.
Tickets on the door are £7.50 (members £6) including refreshments. All are welcome.
---
SATURDAY OCTOBER 1st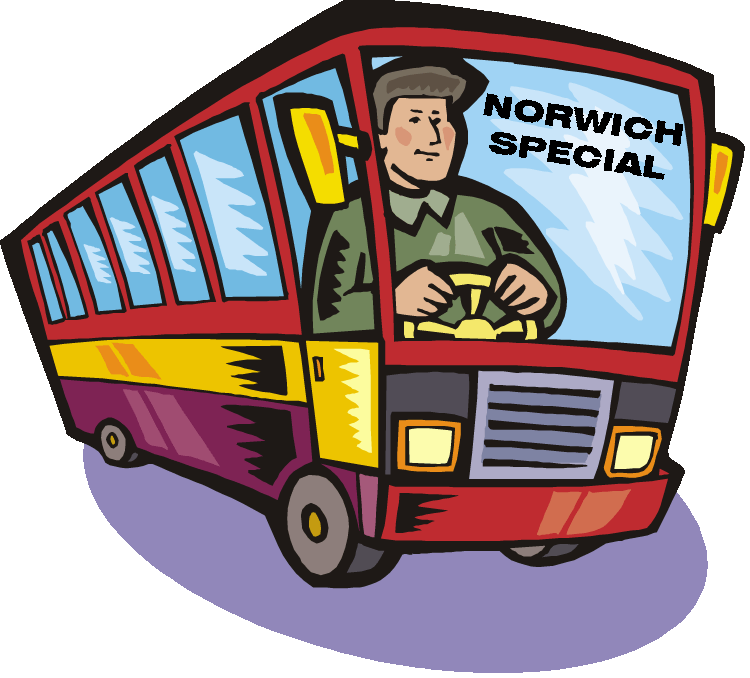 10 am - 4pm.
NORWICH CATHEDRAL COACH TRIP
A special visit to Norwich Cathedral for a guided tour with lunch.

A private tour of the Cathedral with a buffet lunch in Priory Hall. The coach will leave Grimston at 8.40 am, picking up in Gayton at 8.55 and Massingham at 9.05am and should arrive in Norwich at about 10.15am. After lunch there will be some free time before the bus leaves at 4pm.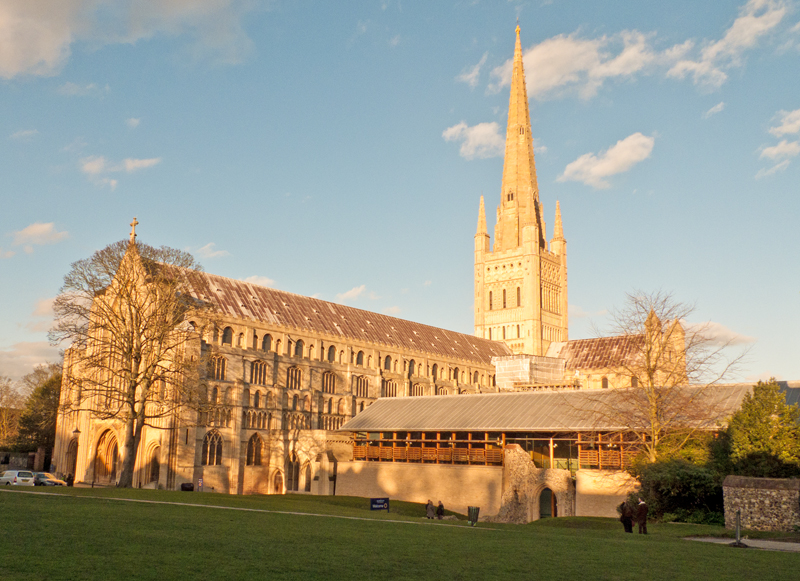 Do come along and join us as we share time together .
With only 47 seats available, do reserve your tickets now at £15.00 each all inclusive - coach, tour & lunch.
Call Revd Jane 01553 636227 or Revd. Judith 01485 601251
or Rosemarie Bowers 01485 600485 or Joy Smith 01485 600402.
Pictures from the day in our album.click here.
---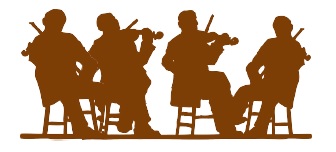 FRIDAY SEPTEMBER 3Oth 7.00 pm.
ASHWICKEN CHURCH - 700 YEARS CELEBRATION GALA CONCERT.

The first vicar at Ashwicken is recorded in 1316, and so this year we celebrate 700 years of History & Heritage with a Gala Concert on Fri. Sept 30th. 7.00pm.
Many of you will remember the fabulous concert at Ashwicken Church 2 years ago and we have invited Ivan McCready to return with his new ensemble, The Gala Strings, including Ivan with Caroline Bishop, Tom Leate & Helen Sanders-Hewett.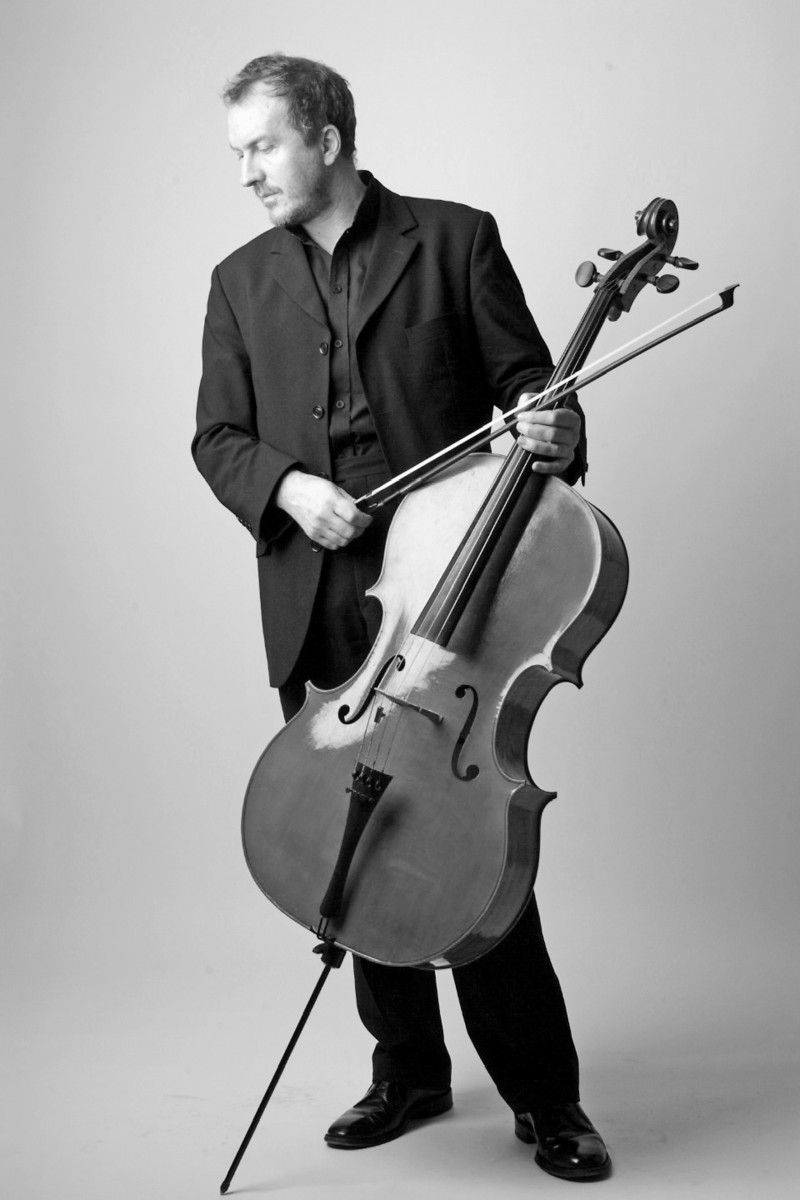 Ivan has performed with his cello throughout the world for over twenty years. He has worked with the Duke Quartet and an array of artists including Jessye Norman, Monserrat Caballe, as well as The Pretenders, Blur, and George Michael. Ivan was awarded an Associateship to the Royal Academy of Music.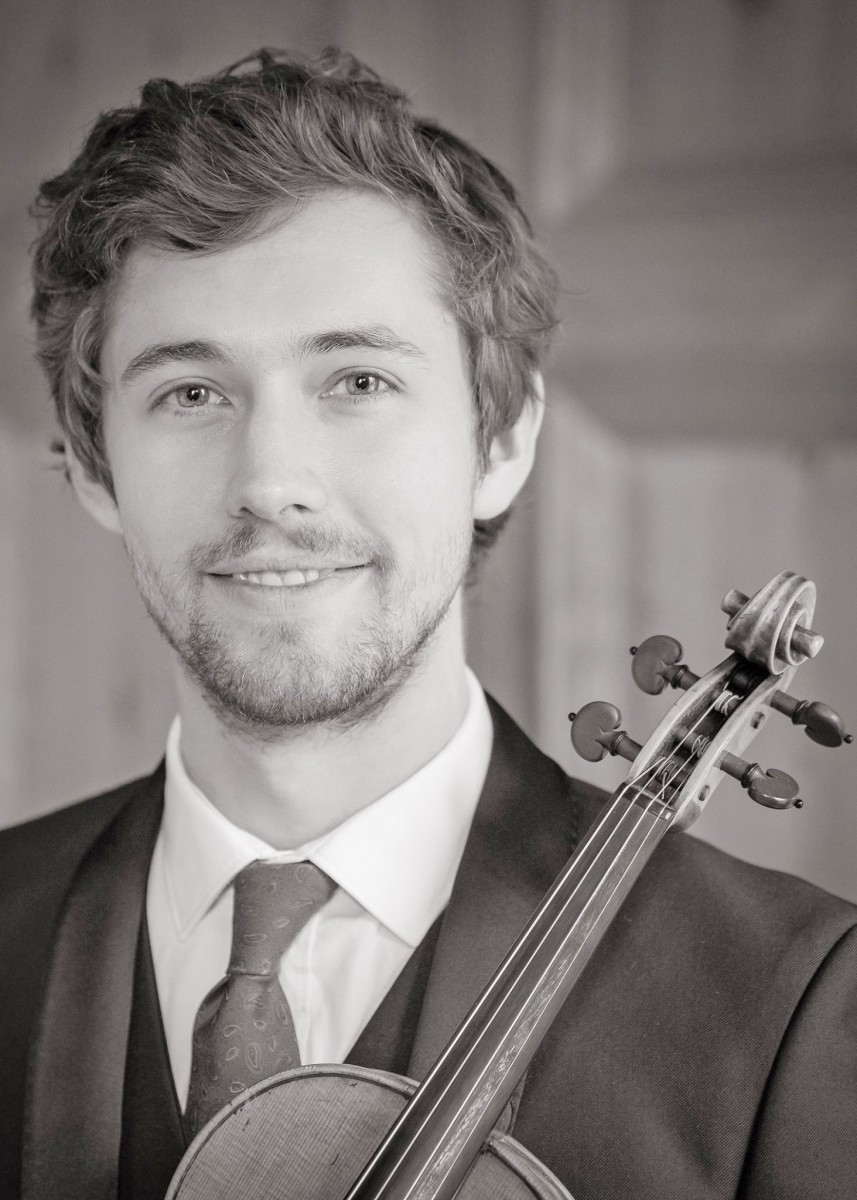 Thomas Leate was born in Norwich in 1983 and entered the Royal College of Music in 2002. Outside of college, he won the "Norfolk Young Musician of the Year", the Badminton Trust 'Most Promising Young String Player' and received awards from The Norfolk Youth Music Trust. His orchestral



John Haworth studied with Steven Wilkie at the Royal Northern College of Music, and completed a Master's degree at Trinity College of Music, where he was taught by Diana Cummings. At Trinity he led the String Ensemble at the Queen Elizabeth Hall as part of the London Jazz Festival, Trinity Symphony Orchestra and Contemporary Music Group. In 2008 and 2009 he studied with Evgeny Grach at the AIMS Academy at Solsona, Catalunya. John is a freelance performer and teacher in South West London, currently Leader of Thames Philharmonia, Principal Second Violin of St Paul's Sinfonia and a member of the Bridgetower String Quartet.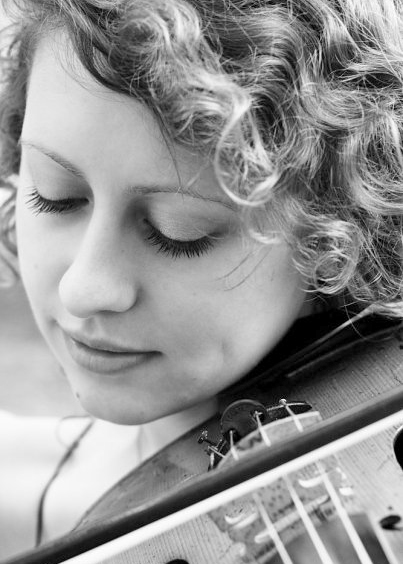 Helen Sanders-Hewett grew up in Hertfordshire and studied at the University of Birmingham and the Royal Academy of Music. Since then she has embarked upon a busy freelance career playing viola and baroque viola.
Recent engagements include a performance of Harold in Italy with orchestra, accompanying singer Eska for a live show at the Roundhouse, and playing for Opera Holland Park in their production of Alice in Wonderland by Will Todd.
Helen has toured with Alison Balsom, the Neil Cowley Trio, Jazz Jamaica, and the Berakah Project. Her playing has taken her to the Royal Opera House, the Montreux and North Sea Jazz Festivals, as well as performing Malcolm Arnold's chamber music at the composer's daughter's house with oboist Malcolm Messiter. She regularly guests with the Billroth Quartet as part of their recital series at Lauderdale House in Highgate.
The Quartet has an eclectic programme of music planned with Mozart, Pachelbel, & Dvorak included.
Tickets are being strictly limited and are £10 to include a glass of wine/juice. Arrival at 7.00 pm for the Concert at 7.30 pm at the Church.
Book tickets by calling Steve Williamson on 01553 630203 or email: Steve@venes.co.uk.
---
SAT. SEPT. 10th at 7.00 pm.
The Friends of St Botolph's present
THE THORNHILL SINGERS in CONCERT
In 1981, a group of friends got together at Thornhill Farm, North Elmham, to sing for fun. Some thirty five years later they are still at it. They are highly acclaimed throughout East Anglia and have sung at several country houses including Felbrigg, Oxburgh Hall, Blickling, Audley End and Houghton Hall.
They have a wide repertoire which includes early sacred music, madrigals and folk songs. Their leader is Chris Brown who is also accompanist and Assistant Conductor of King's Lynn Festival Chorus.
Now they are coming to Grimston with a concert in St. Botolph's Church on Saturday evening, September 10th commencing at 7.00pm. Tickets are £10 on the door, members £9, including refreshments. Proceeds are in aid of Friends of St. Botolph's.
With the wonderful acoustics of the building and such high quality performers, it promises to be a magical evening. All are welcome.
---
SATURDAY SEPTEMBER 10th. 9 am - 5 pm.
NORFOLK CHURCHES TRUST
SPONSORED CYCLE RIDE & WALK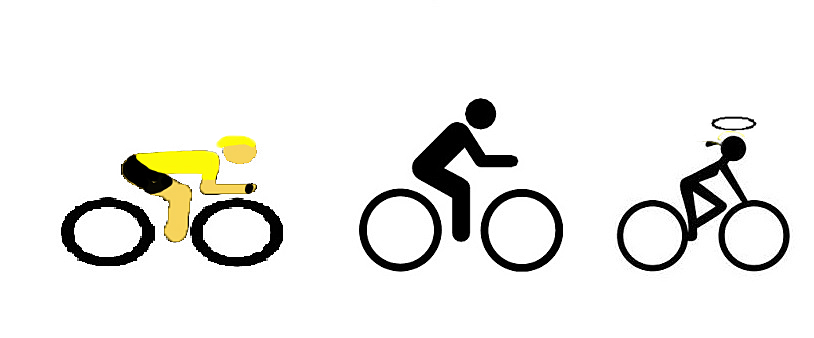 Pump up your tyres, dust off your walking boots, pack a picnic and plan a route from your own door to visit as many of the most beautiful churches in Norfolk as you can. PLUS you can raise money to help the Norfolk Churches Trust preserve these buildings for future generations. Simply get sponsored for each building you visit or make a donation.

Forms and further details will be in Church or ask Revd.'s Jane or Judith or any Churchwarden.

The Bike Ride has raised around £2,800,000 over the past 32 years. The money has been divided between the church of the participant's choice and The Norfolk Churches Trust, which gives grants to hundreds of churches for repairs, renovation and the conservation of their buildings. More than 600 churches will be open throughout the day for everyone to explore.
Visit http://norfolkchurchestrust.org.uk/bike-ride/ or tel: 01379 677272
---
SUNDAY 21st AUGUST 3.00pm.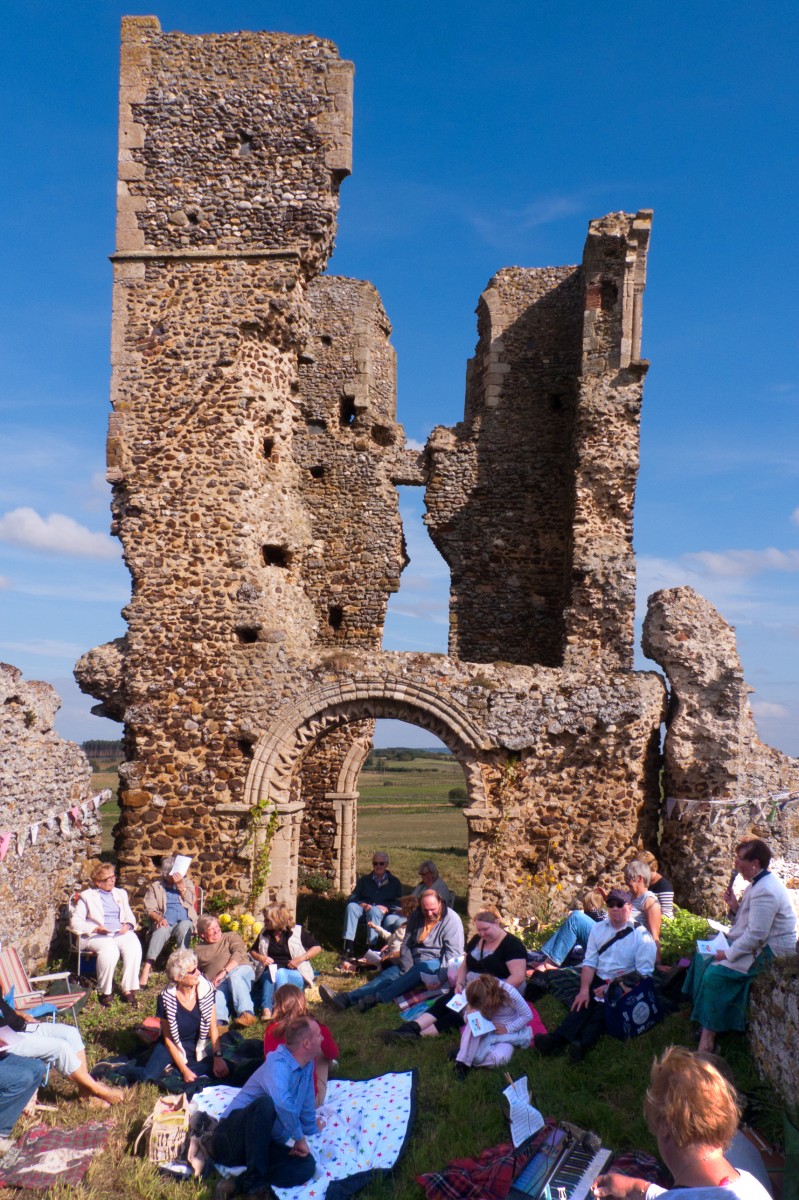 BAWSEY HARVEST CELEBRATION
& PICNIC.
Join us for a short 15 min. service in the ruins of St James at Bawsey, followed by an easy 3 mile walk around farmland for those who are able. Bring your own picnic ( and a chair would be a good idea) and don't worry about the weather as there is a barn available.
There is lots of parking near the ruins at the farm.
We shall be joined by members of St Faith's Church in Gaywood who share, with Ashwicken Church, a very long association with Bawsey Church.
You can learn more about Bawsey on our dedicated page. click here and see some beautiful aerial video. There are photo's from the day. click here.
---

SATURDAY 20th AUGUST 1 - 4 pm.
ROYDON are having a "BIT of a DO"


Raffle, Refreshments, Tombola, Stalls, Cakes, Games, Live music, Mini Farm & Dog Show. Free Parking.



A wonderful sunny but blustery day filled with loads of fun as the Vicar won the prize for best 6 legs helping raise £1400.00.
---
SATURDAY 23rd JULY 1 pm.
GREAT MASSINGHAM SUMMER FAYRE

After a few years absence, we shall once again be venturing onto the village green. There will be many attractions both traditional and new and Philip Gray of Gray Brothers has agreed to bring along some children's rides for the little ones. We are reviving the children's fancy dress ( home made of course) and a pet show. There will be painting/drawing competition for children with the theme 'All things bright and beautiful' (nature around us).Age categories will be under 5's,5-8years, 9-12 years, and 13-16 years. All works will be exhibited in church and judged by local artist Amanda Colville. (Entries closed on 12th July.)
Massingham Historical Society will be setting up a display called "Massingham Past" in the Church.
This should bring back memories.
There will also be some craft stalls - crafts only, no car boot or bric-a-brac. Call Anna Burpitt on 01485 520196 to book a place.
There are all the other things you would expect of a tradional village fete with a Raffle, Tombola, Cake stall, Bowl for the Pig and also a Norfolk Quiz.
If anyone would like to donate any raffle or tombola prizes or any offers of help then also please contact Anna on 520196.
Lunches and refreshments will be served in the Church and Dorothy is busy planning her menu which is bound to include lots of delicious things.
Our church is a very beautiful centrepiece in our village and is used by almost all of us to worship, baptisms,marriages and sadly funerals. This year lets celebrate our beautiful church with our fete and raise some funds towards our toilet and kitchen development.
To keep everyone up to date the fund now stands at £24,000. The application is now with our DAC which is our planning committee. Whilst there are still hoops to jump through we are pushing forward.
St Andrew's, Congham FETE. Overcast skies and humid conditions on the day of this year's World Snailracing Championship at Congham were not favourable for record breaking times. The winner, Herbie 2, who came with his trainer Colin Voss from Histon in Cambridge, finished the final race in 3mins 25 secs. The weather was perfect for racegoers and others enjoying the Fete and it looked like a record attendance.There are so many to thank for their support - the Scouts who did a sterling job in marshalling the carparking, all the stallholders and those who helped set up and clear away on the day, everyone who very generously donated prizes, books, cakes, bottles etc. Special mention to the band, Freewheelers, aka Drierad, and our sponsors, IBA Insurance Services Limited, Anthony Skerry of Stebbings Car Centre, Chris and Linda Spragg of Leziate Drove Motors, Congham Hall Hotel and Brandon Hire. Also thanks to our chosen charities this year, Little Discoverers and West Norfolk Befriending, who organised the facepainting and other attractions while raising some funds for their own causes. Thank you also to everyone who came along on the day to join in the fun. We raised a fantastic sum of £3,200 for the upkeep of St Andrew's Church, Congham. Make sure you book the date for next year - Saturday 15th July 2017!
SATURDAY 23rd JULY 7.00pm.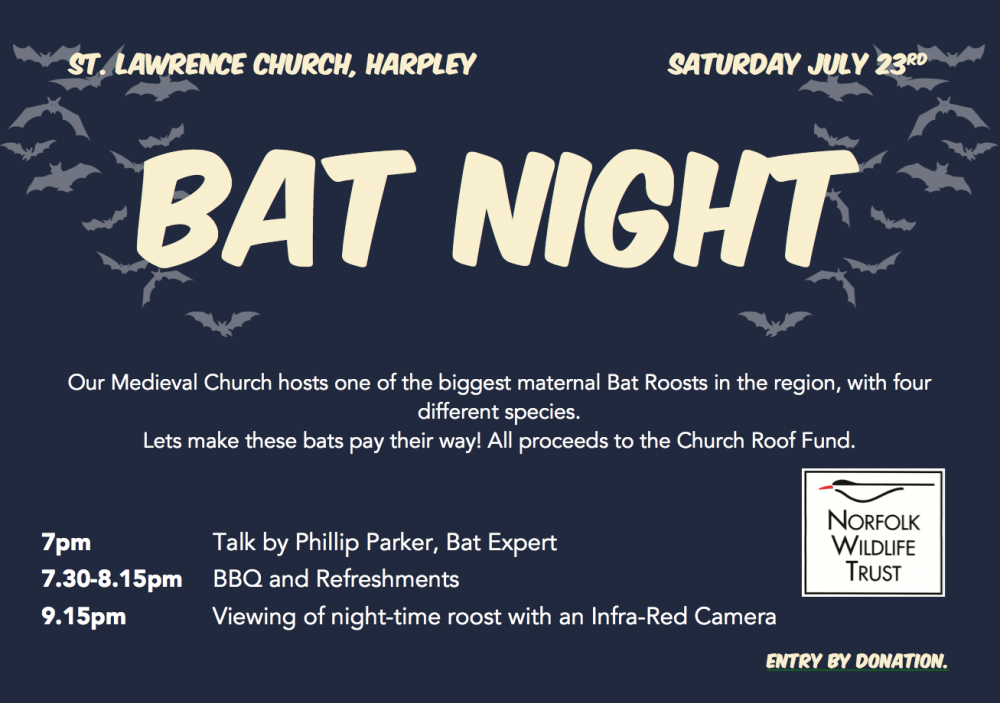 St Lawrence, Harpley hosted a very successful Bat Night.
It was a lovely balmy night in July with about 100 people in church enjoying the informative talk and a pleasant social occasion. Many 'locals' from the villages and the wider Benefice came to support us but there were also many from further afield – Fakenham, Rudham, King's Lynn, and elsewhere ……
Norfolk Wildlife Trust were there as well as Phillip Parker of the Bat Conservation Trust, who gave an enthralling talk. Later he set up infra red lighting within the Church to show the bats flying around. Harpley has one of the largest maternal bat roosts in the region ...and they bring their own particular problems. You can read more about Bats in Churches on our Churchyards & Conservation page. Click here.
Donations on the night totalled £534. As most of the food was donated, expenses were kept to a minimum and the evening raised a fantastic £477. Thank you to everyone who supported the event in any way, and congratulations to the organising and catering team for a wonderful evening.
---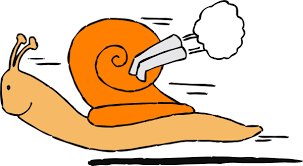 SATURDAY JULY 16th 2 - 5 PM.
International Snail Racing and Summer Fete with Fancy Dress. Held at Congham Cricket Ground ( PE32 1AH)
FREE ENTRY
The World Snail Racing Championship and Congham Fete is renowned. Everything you would expect from a country village fete with games, Hog Roast, BBQ, Bar , Bottle stall, Teas, cakes, a raffle and loads of fun ...plus the great excitement that is snail racing. Mark this date in your diary as one not to miss.
' Celebrate the 90th Birthday of Her Majesty the Queen! '
This is the theme for a Fancy Dress Competition at Congham Fete. Open to all ages from 0 - 90+.
Free Entry. Just turn up on the day. Dress to impress! Special prizes sponsored by Leziate Drove Garage.
There will be live music from Dreirad ( sponsors Stebbings Car Centre)
Proceeds all go to help St Andrews Church, Congham.
For more information contact Helen Senior 01485 600743 email: helenaliceconnie@btinternet.com
Or Helen Lilley 01485 600153 email helenlilley@hotmail.com.
sponsored by IBA Insurance Services Ltd. www.ibainsuranceservices.co.uk

There is a special web site with details of the Snail Racing at http://www.scase.co.uk/snailracing/
Overcast skies and humid conditions on the day of this year's World Snailracing Championship at Congham were not favourable for record breaking times. The winner, Herbie 2, who came with his trainer Colin Voss from Histon in Cambridge, finished the final race in 3mins 25 secs. The weather was perfect for racegoers and others enjoying the Fete and it looked like a record attendance.There are so many to thank for their support - the Scouts who did a sterling job in marshalling the carparking, all the stallholders and those who helped set up and clear away on the day, everyone who very generously donated prizes, books, cakes, bottles etc. Special mention to the band, Freewheelers, aka Drierad, and our sponsors, IBA Insurance Services Limited, Anthony Skerry of Stebbings Car Centre, Chris and Linda Spragg of Leziate Drove Motors, Congham Hall Hotel and Brandon Hire.Also thanks to our chosen charities this year, Little Discoverers and West Norfolk Befriending, who organised the facepainting and other attractions while raising some funds for their own causes. Thank you also to everyone who came along on the day to join in the fun. We raised a fantastic sum of £3,200 for the upkeep of St Andrew's Church, Congham. Make sure you book the date for next year - Saturday 15th July 2017!
Congham's snail racing was covered by THE TImes newspaper. Read it click here.and there is even a short video (30 secs) click here.
---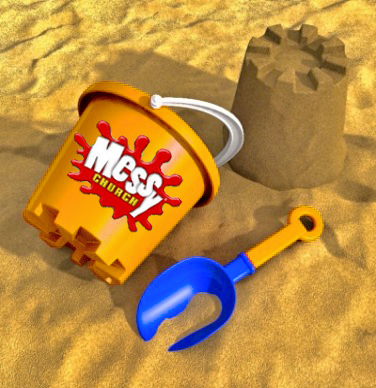 You can see photo's
here.
THURSDAY 14th JULY
"MESSY CHURCH" GOES TO THE BEACH.
Catch the coach and join in all the fun at the seaside.
Leaving from Gayton outside the Social Club at 4pm-ish by coach.
Cost (per person adult or child) £3.00 includes a seat on the coach and a simple picnic. Children must be accompanied by an adult. There will be a booking list at Messy Church in June.
Or just give me a call - Revd Jane 01553 636227
Make sure you book your seat!
---
SUNDAY 26th JUNE

HARPLEY OPEN GARDENS
& SCARECROW FESTIVAL. 12.00 - 5.00 pm.

There are 6 Gardens Open, a scarecrow quiz, plants for sale, tombola, light lunches, afternoon teas, garden games. Tickets: available at the Church on the day are £4 adult but children are free. Would you like to join in the fun and make a scarecrow? The more the merrier - all ideas welcome. Contact Lucy Brown ( 520252) or Gina Wagg. (520153).

CONGHAM
OPEN GARDENS
12.00 - 5.00 pm

5 gardens & 1 vineyard £3 for a pass to all gardens - children free!
Afternoon tea & cakes in the church grounds. Plant stall, Raffle and much more!
Payment, collection of plan & wristband from:- St Andrew's Church, The Spinney or Heath House.
No dogs please except Guide Dogs.
A Fund raising event for St Andrews Church, Congham.
"Although the weather was unpredictable the "Congham Open Gardens" event was a great success. There were around 144 visitors and with the sale of afternoon tea, plants and a raffle the total of £1068.51. was raised for St Andrew's church. St Andrew's PCC would like to say a big "thank you" to all those who opened their gardens, volunteered to help and also to those who supported the event by walking round the gardens. We look forward to seeing you all again at the 2018 event!"
---
MONDAY 27th JUNE 7.30 pm.
St Nicholas, Gayton

THE MIDSUMMER CONCERT with THE CSSB
The Centre Stage Swing Band under the direction of Chris Gutteridge will be giving a midsummer concert in Gayton church on the evening of Monday 27th June at 7.30pm.Tickets on the door will be £8.00 with refreshments during the interval. The programme will include favourites from the swing era plus some more modern pieces.There will also be vocals from the excellent Tom Melvin. Please join us for the exciting sound of a big band in full flow. See more about the band at their web site : https://centrestageswingband.wordpress.com/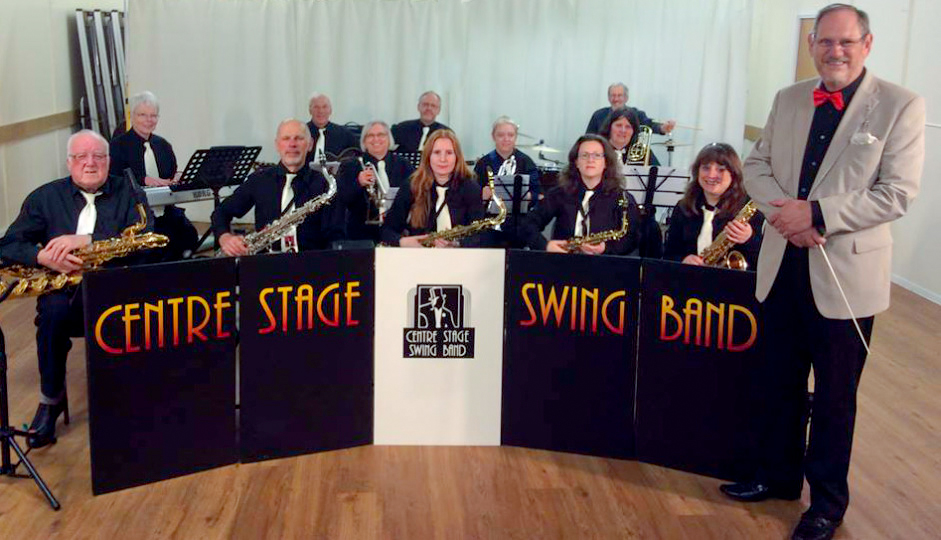 ---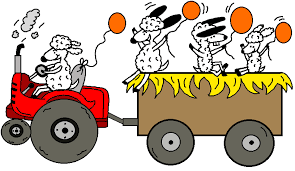 SATURDAY 2nd JULY 5.00 pm.
ROGATION WALK AND TRAILER RIDE AT EAST WALTON.
Rogation Sunday is an ancient Christian tradition in which God's blessing is asked on the crops and on the land. Come and join us for a short country walk around the farmlands at East Walton. Tea & cake at the finish is a tradition as is the possibility of sampling some of the bounty of the crops - in the past this has been barley for beer and strawberries too.
---
SUNDAY JUNE 19th from 10.00 am
Vintage Tractor Road Run
Leaves Manor Farm, Grimston PE32 1BG at 10.30 am. Bacon butties, tea & coffee from 10.00 am. returning at 2.30pm.
Country Fayre 2.00pm – 5.00pm
Craft Demonstrations & Stalls, Steam Traction, Static Engines, Vintage Farm Machinery, Live Music with DNA
Hog Roast, Strawberries & Cream, BBQ, Bar, Games and Sideshows, Free entry and parking
In aid of Friends of St. Botolph's
There are photo's taken on the day in our album. click here.
---
The WEEKEND OF SAT/SUN 11/12 th. JUNE
THE 90th BIRTHDAY of H.M. QUEEN ELIZABETH II


SATURDAY JUNE 11th 10.00 - 6.00pm.
A FREE & FUN EVENT FOR ALL AGES @THE WALKS, KING'S LYNN Celebrate King's Lynn is a free and fun event to Celebrate the amazing town and community we live in. The day will be full of exciting activities including fete type stalls with face painting, sports activities, inflatable rides, live music from talented UK artists & free refreshments. We will also have the 'Key to Life Experience' for children from Counties UK and many more independent activities provided by local people. Celebrate is a Christian based event, which coincides with Queen Elizabeth's 90th Jubilee celebration and we are excited to be fulfilling Her Majesty's request by having the Churches in King's Lynn join together for this fabulous day. We would love for you to come and join us for an amazing day in beautiful King's Lynn township at The Walks! http://www.celebratekingslynn.com/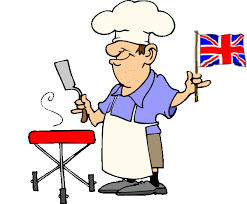 SATURDAY 11th JUNE 4.00pm. BENEFICE BBQ
at St Botolph's Church & Churchyard.
To celebrate HM the Queen's 90th birthday and fellowship across the Benefice.
Food ( from an award winning butcher !!!) & Fun for £5 a ticket. Contact either Revd's. Jane or Judith or contact Dickie & Rosemarie Bowers 01485 600485. rbowers@hotmail.co.uk especially if you can also help towards bunting/balloons/decorations.
You can see photo's taken at the BBQ here.
---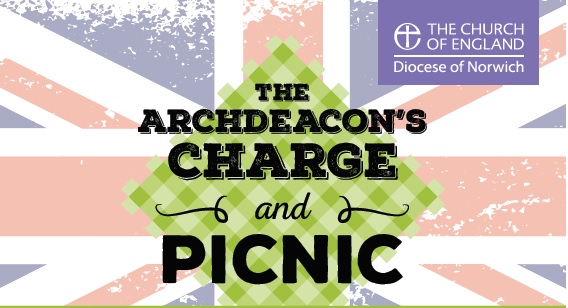 THE ARCHDEACON'S CHARGE AT SANDRINGHAM on May Bank Holiday.
Despite an overcast day, the crowds turned out to support the Archdeacons fun run/walk, held this year at Sandringham, by kind permission of Her Majesty the Queen in this her 90th birthday year. Julie Austin won the women's ten mile race in 1hr. 19mins. 25 secs. which was just 2½ mins ahead of her rival, Lucy Brown's sister, Hannah Hewetson. Harpley Church were very involved and helped raise money for their roof fund by running a stall in the Refreshments tent. Well done to everyone who took part in any way that helped raise about £1350. You can see some photo's by clicking here or a video here.
---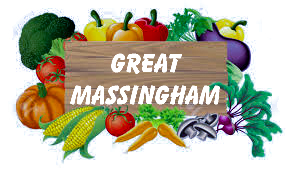 SATURDAY 7th May from 9.30 am. on the Green,
Gt. Massingham
Saturday 7 May will see the return of our Produce Stall selling home cooked sweet and savouries, pies, cakes, preserves, plants, vegs, in Great Massingham, open at 9.30 am, on the Green, but in the Church if cold or wet. Refreshments available in the Church. All donations would be gratefully received."


And ... don't forget now that the better weather is here ( we hope) afternoon teas have started again in St Mary's Church. So come along and have a cuppa and of course, cake! Wednesday afternoons from 3.00pm.
---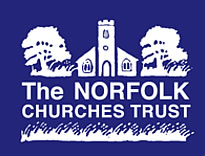 Sunday MAY 15th 2.30 pm.
THE NORFOLK CHURCHES TRUST
The Norfolk Churches Trust has organised several Tours for 2016: On Sunday 15th May the tour starts at Harpley at 2:30pm and goes on to Houghton, West Rudham and East Rudham. Tea is provided; tours are free but donations are encouraged at every church. Ends with Evening Prayer at about 6pm. All welcome. More details can be seen at the NCT web site :
http://www.norfolkchurchestrust.org.uk/
---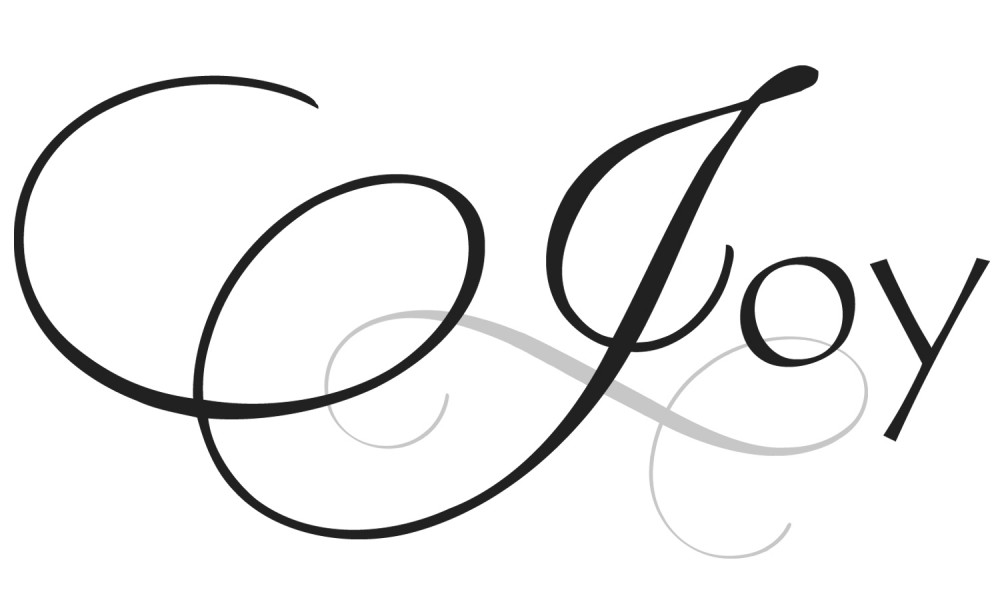 Sunday MAY 15th 3.00 pm.
"A SPECIAL SERVICE for JOY."
Our reader, Joy Smith, celebrates 25 years of service to Church and her very special connection to All Saints, Ashwicken. Do come and join us to celebrate and acknowledge her faith, hope and love.
---
EASTER REFLECTIONS
Every year, on Palm Sunday, there are services with very special guests present in Church. At East Walton, Timmy & Jimmy were on their best behaviour - up to a point - as they attended Church.
They were greeted in Church as the congregation sang "Little Donkey" in their honour. more photo's here.
"Little donkey, grey and sturdy, go gently on your way. On your back a cross reminds us what you did that day."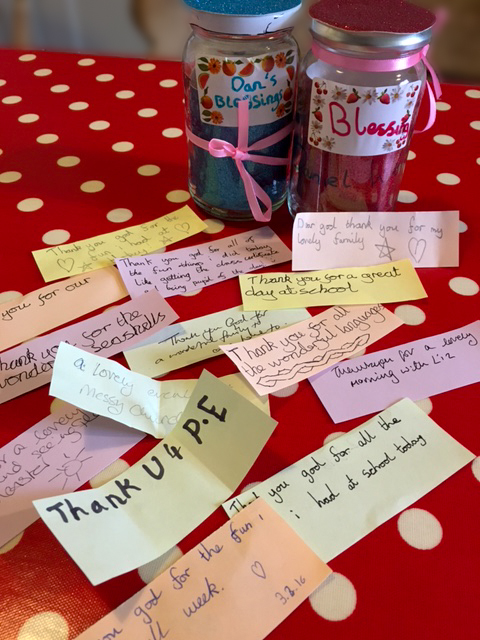 At Messy Church there was an EASTER EGG HUNT held at Gayton Thorpe and
at the March meeting in Gayton - Blessing jars. Learn more here.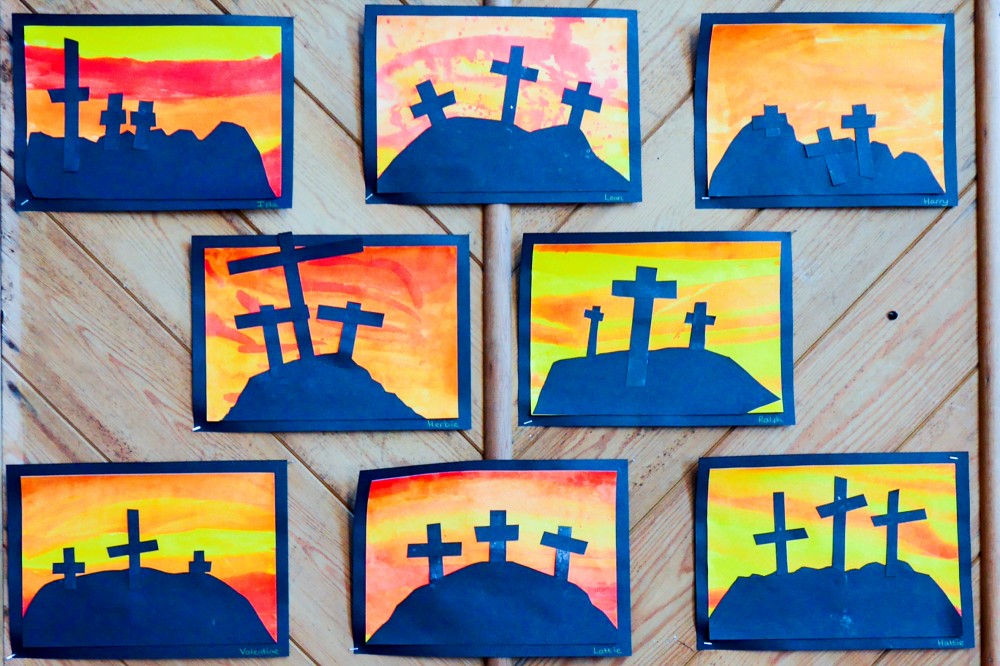 Harpley School put on special displays in St Lawrence Church and school Church services were also held at Ashwicken, Gt Massingham, Grimston and Gayton.
Do have a look at our schools page to see the work done in our schools. click here.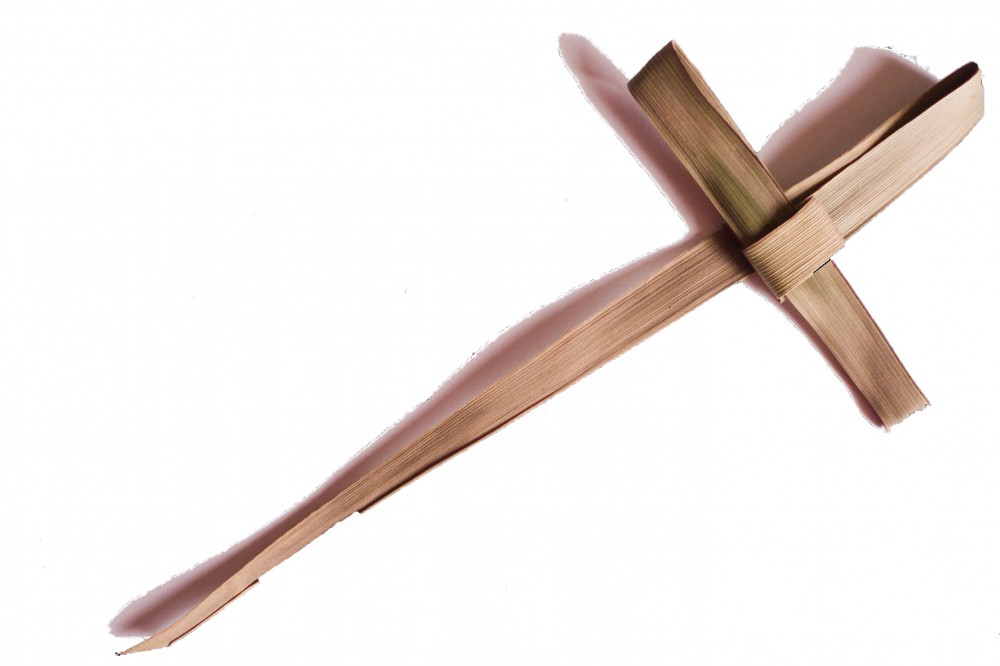 We had quiet reflective services to mark Maudy Thursday with a service in Harpley and, in the evening, a passover communion in Gayton. On Good Friday we " Walked with the Cross" in Grimston followed by a service in Church and there was also a special service in Great Massingham. We also enjoyed a "Fish Lunch" that day at the Pott Row Methodists' Chapel.
The piety of Good Friday was matched on Easter Sunday but in joyous exultation as we celebrated with a candlelit service at sunrise, 6am, in Ashwicken and later in 4 other of our Churches.
All our churches were beautifully decorated but Great Massingham was exceptional. There are more pictures click here.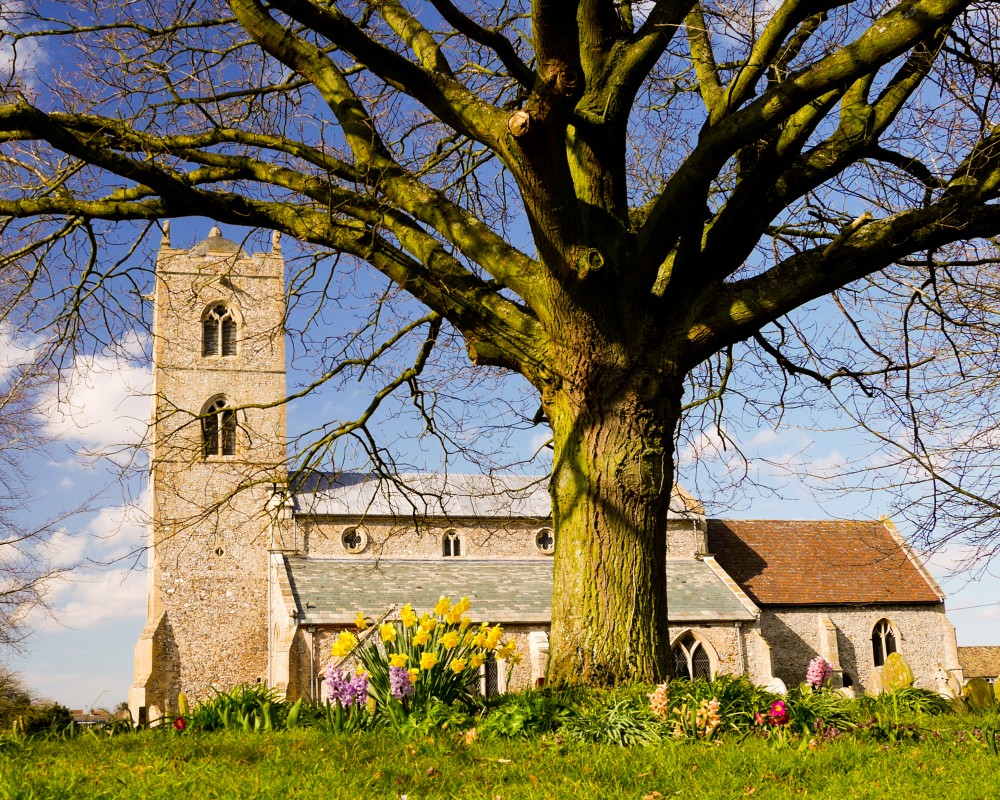 And in warm Spring sunshine on Good Friday, all our Churches looked glorious.
There are more Spring pictures in "Our Beautiful Buildings" photo album. Click here.
---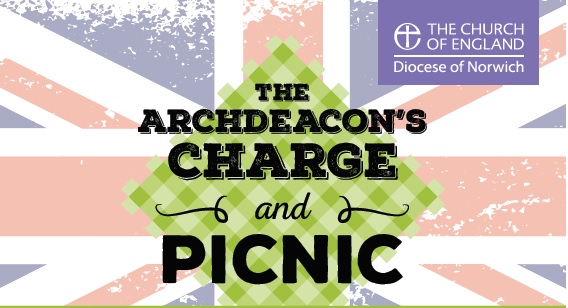 BANK HOLIDAY MONDAY MAY 2nd.
THE ARCHDEACON'S CHARGE & PICNIC at SANDRINGHAM
by kind permission of HM The Queen in her 90th Birthday year.
The Archdeacon's Charge is an annual sponsored fun run or walk, founded by the Venerable John Ashe, Archdeacon of Lynn, designed to be an easy way to raise money for Churches and the East Anglian Air Ambulance. Now in its seventh year, the event has grown each year and now includes much more than just the run, including: The Fun run or Walk, Family picnic, Play area, Cake Judging, Tea & Cakes, Live Band, Classic Cars, Craft Market and more..... free parking and just £10 entry per perosn couple or family. More details and entry forms etc. on the web site. click here.
Calling all runners, walkers, picnickers to come and join the Benefice group. This is a great chance to all get together as St Lawrence Church, Harpley plan to run a stall on the day, with tea, cakes and hot dogs. If you would like to help, please contact Lucy Brown on 01485 520252 ( or 07787386448) - or you could sponsor someone from Harpley - call Lucy or Rosemary Mehers on 01485 521866.
---
SATURDAY APRIL 16th. "RAISE THE ROOF" CONCERT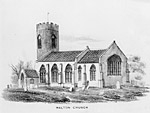 Gayton Church at 7.00 pm. but in aid of East Walton Church Roof Fund.
East Walton Church needs £200,000 for work on the roof. This concert will feature Lynn Male Voice Choir with soprano Amber Batten and Richard Winch, high baritone along with a children's string orchestra with leader and cellist, Matthew Lee. Organised by Glenda Smeed, who hopes also to sing, it is ticket less but hoped that people will give generously at the end of the evening.
The money raised after the event was a wonderful £700.00 or so. Thanks to everyone who attended - and all involved for their suuport.
---
SATURDAY APRIL 9th 11.00 am. St Andrews, Congham.

Join us on a Spring Walk around Congham.
We meet at St Andrew's Church at 11am, walking for approx. an hour. This is followed by a hearty bowl of soup (& more) in the Church. Cost is £5 adults with children Free. To book contact Glenis Mallot 01485 601093 or Helen Lilley 01485 600153 email: helenlilley@hotmail.com
Although a very dismal and damp day, 17 walkers braved the elements and took part in the walk around the village. The soup, either sweet potato, or spicy lentil or leek and potato was very welcome afterwards as was some lovely home made cake.
---
SATURDAY APRIL 9th 11.00 - 2.00 pm. St Mary's Great Massingham
SPRING FAYRE.
Being held in the Village Hall with all the usual & unusual stalls and fun things.
Raffle, Cakes and Produce, Games, Bric-a-brac, Books, Tombola, Refreshments etc.
JOIN US AND HAVE FUN
The Spring Fayre was a great success raising over £900.00 for the general upkeep of the Church and help fund the building of a kitchen and toilet.
---
LENT & HOLY WEEK
All the services through Easter are on our dedicated page. click here.

We are holding a Lent course based on the works of C S Lewis called "Not a tame lion". Mainly looking at the book The Lion the Witch and the Wardrobe.

The course will be held over 5 weeks in both Massingham and Grimston parishes.
Grimston will start on Thursday 11th February. 7.00pm
At Ellen and Charles Scott's home, 18 Rectory Close, Roydon. PE32 1AS.
Great Massingham will start on Monday 15th February. 7.30pm
At Kim & Allan Frazer's home at Cobwebs, Station Road, Gt. Massingham. PE32 2HW

If you would like to come please contact one of the following Joy Smith 01485 600769, Revd. Sue Martin 01553 636570, Revd. Judith 01485 601251 or Rosemarie Bowers 01485 600485.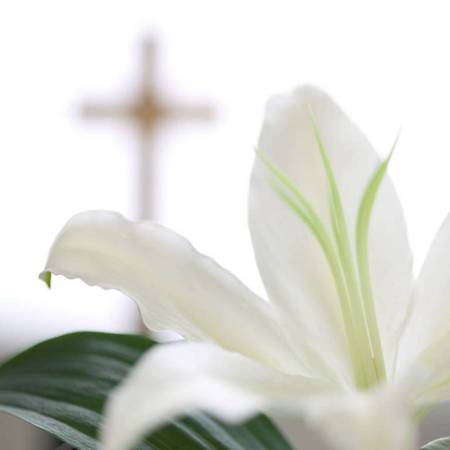 EASTER LILIES - Commemorate a loved one at Easter and place a Lily in Church to remember them. Contact Revds. Jane or Judith or any of our Churchwardens.
For Great Massingham ring Gladys 01485 520772 or Stephen on 01485 520450. Any help to decorate St Mary's on Easter Saturday at 10am will be much appreciated.
For Grimston call Jenny on 01485 630301 and for Ashwicken call Joy on 01485 600769. The price will be between £2 and £2.50 and requests are needed March 10th for Gt Massingham and March 17th for Grimston and Ashwicken.
For St Lawrence, Harpley ~ Donations to David & Clem. 520381 please.
Please remember donations to the Church Flower Funds are very welcome at any time of year.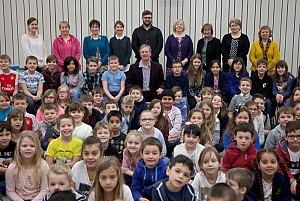 On Tuesday 26 January, the Rt Revd Jonathan Meyrick, the Bishop of Lynn, launched the 2016 Diocesan Lent Appeal at Ashwicken Primary School.
The day started with Bishop Jonathan leading the school assembly on Lent and discussing this year's Lent Appeal which aims to raise money for Christ the King school in Orobada, Papua New Guinea. The Bishop spoke about how each year the school continues to grow, fast outpacing the existing classrooms and facilities they have. Some of the existing classrooms are made from shipping containers, and books and teaching resources are very few and far between. Most of the teachers are volunteers or paid significantly lower than the average salary in other schools.
Compare this to our school which was considered the perfect location to launch this year's appeal as the building has recently been transformed to include a new central atrium for assemblies and performances, a library, classrooms and a staff area.
To help raise money and support the Lent Appeal the children decided to hold a non-uniform day and a toy sale and were so very proud and excited to have raised £340. You can see more pictures and a longer report here.
---
Wed. 9th March at London Rd Methodist Church PE30 5PY.
CHURCH IN THE COMMUNITY - PROJECTS IN AND AROUND KING'S LYNN.
A talk by Kat Taylor from Foodbank and Davina Barrett from baby Basics.
The Trussell Trust runs the largest network of foodbanks in the UK, giving emergency food and support to people in crisis.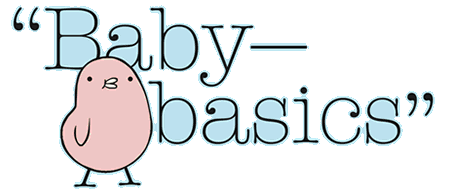 Baby Basics is a volunteer-led project aiming to support new mothers who are struggling to meet the financial and practical burden of looking after a new baby.
---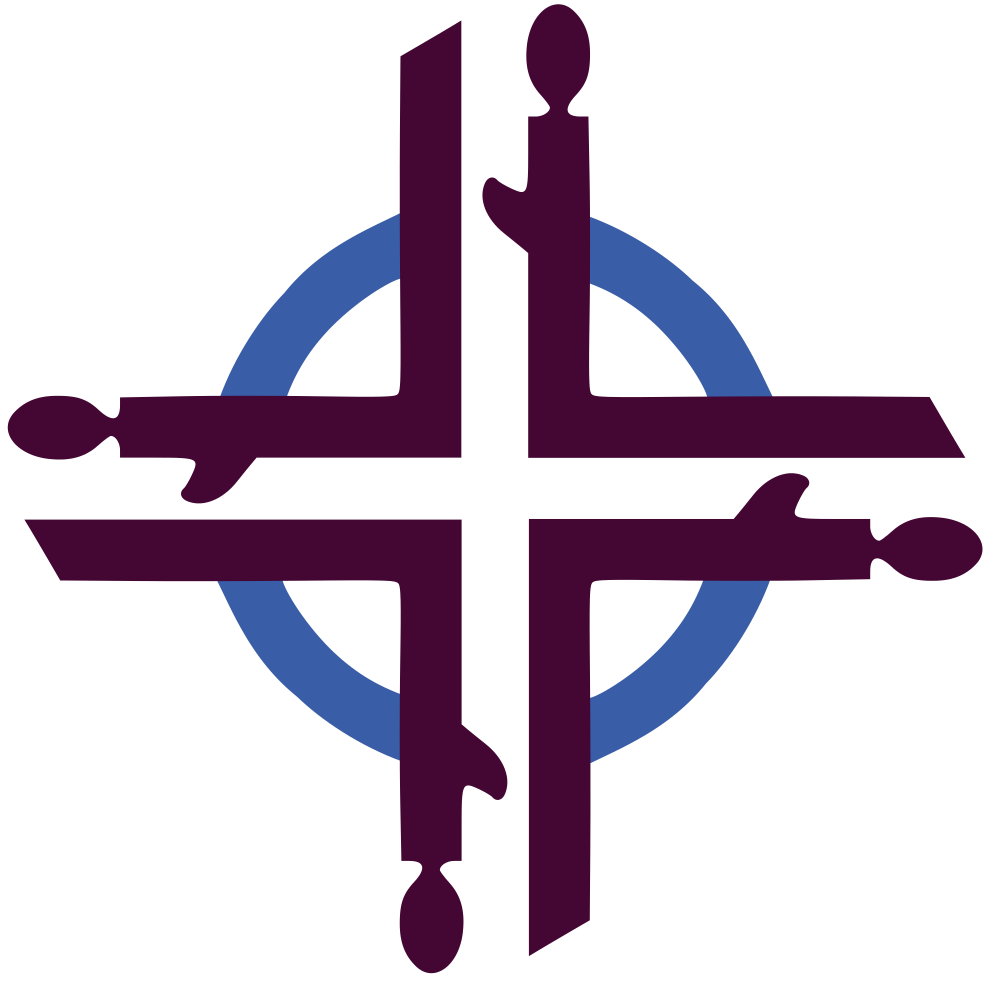 WOMEN'S WORLD DAY OF PRAYER

4th MARCH


"Receive children, receive me"
A service for Women's World Day of Prayer is to be held in St Botolph Grimston on Friday 4th March, at 11am. This year the service is written by Christian women of Cuba.
The theme 'Receive children. Receive me' reflects St Mark's Gospel, chapter 10 verses 13-16, which is the focus of the service and a reminder that everyone is a child of God and equally worthy of our love and respect.
---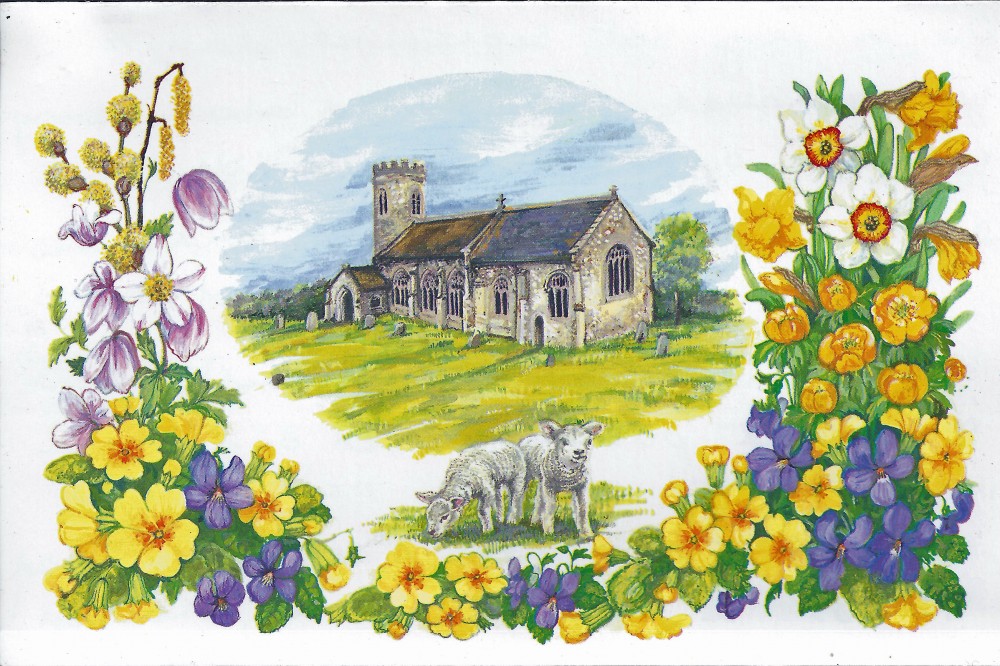 11am - 4 pm.
ABBEY FARM, EAST WALTON PE32 1PP
Spring has sprung !
An Open Lambing Day

Free Entry to see the newly born lambs with the possibility of even bottle feeding one and with lots of other farm animals - with thanks to the Lewis family.
Philip Larkin, "First Sight"
"Lambs that learn to walk in snow As they wait beside the ewe,
When their bleating clouds the air Her fleeces wetly caked, there lies
Meet a vast unwelcome, know Hidden round them, waiting too,
Nothing but a sunless glare. Earth's immeasurable surprise.
Newly stumbling to and fro They could not grasp it if they knew,
All they find, outside the fold, What soon will wake and grow,
Is a wretched width of cold. Utterly unlike the snow."
---

"THE TILDENS IN CONCERT".
Sat. 20th Feb 7.30 pm, Harpley Village Hall
In aid of The St Lawrence Church Roof Restoration Fund.
Live Music - Buffet - Raffle
Tickets are £6.50 and available from Neil Steed 01485 520339 or Lucy Brown 01485 520252.
The Tildens are Chris Hoddy : guitar, mandolin and vocals. Tony Yates : guitar, banjo, harmonica, vocals. Neil Steed: guitar and vocals. Jotham Steed Bass. Playing contemporary, traditional, old time blues, country and you name it and we'll give it a go !
Many thanks to Neil & Linda Steed and 'The Tildens' for organising a splendid social evening with music on 20th Feb. About 50 people enjoyed the night with the added bonus that it has raised £387.60 for the Church Roof Fund.
---
FEBRUARY 10TH 2016 ASH WEDNESDAY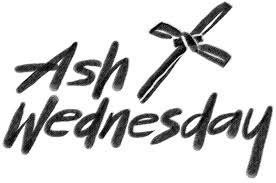 "Therefore also now, said the LORD, turn you even to me with all your heart, and with fasting, and with weeping, and with mourning." Joel 2. 12

Ash Wednesday, the first day of Lent – which is the period of self-restraint and abstention for Christians prior to Easter.
It marks the first day of fasting, repentance, prayer and self-control. Luxury or rich foods such as meat and dairy are often avoided by those taking part in Lent.
Abstention from personal "bad habits" such as watching television or eating too much sugar is also commonly practised.
During church services, clergy use ashes burned at the previous year's Palm Sunday mixed with holy water or olive oil to mark a cross on a worshipper's forehead as a sign of repentance.
This is to signify the Biblical passage in Genesis 3:19: "For dust you are and to dust you shall return."
Although Lent lasts for six weeks, Sundays are not included as they are considered a day for worship and rest.
There are special services for Ash Wednesday at St Mary, Great Massingham Church at 10.30 am. and at St Botolph, Grimston at 7.00pm.
---
Winter 2015.
Great Massingham Church
The Christmas Tree Festival continues until January, with 8 fabulous trees to see and they will all be lit up at the weekends.
You can see photo's in our albums, click here, but they do not do justice to just how wonderful the trees are. Visit if you can and maybe add a prayer card to the parayer tree by the pulpit.
---
BISHOP JONATHAN BLESSES ASHWICKEN SCHOOL

The Rt. Revd. Jonathan Meyrick, Bishop of Lynn, visited Ashwicken School and, accompanied by our Rector, Revd. Jane, had a personal tour from Headteacher Sue Collinson. After over a year of work the new School is almost finished and fully functional. It is a massive improvement on the old buildings and gives the children an exciting and inspiring space to learn. The children entertained the Bishop with a song whereupon the Bishop entertained them with one of his own. As an episode of "Britain's got Talent" it was a close contest. The whole school was then assembled and the Bishop blessed the building and all connected with the School. The Church has a connection with the School here stretching back centuries. That connection continues today as we recognise that it is todays children who will grow up and have the potential to transform the Church and the World.
(There are additional photographs on our Photo's page. click here. )
---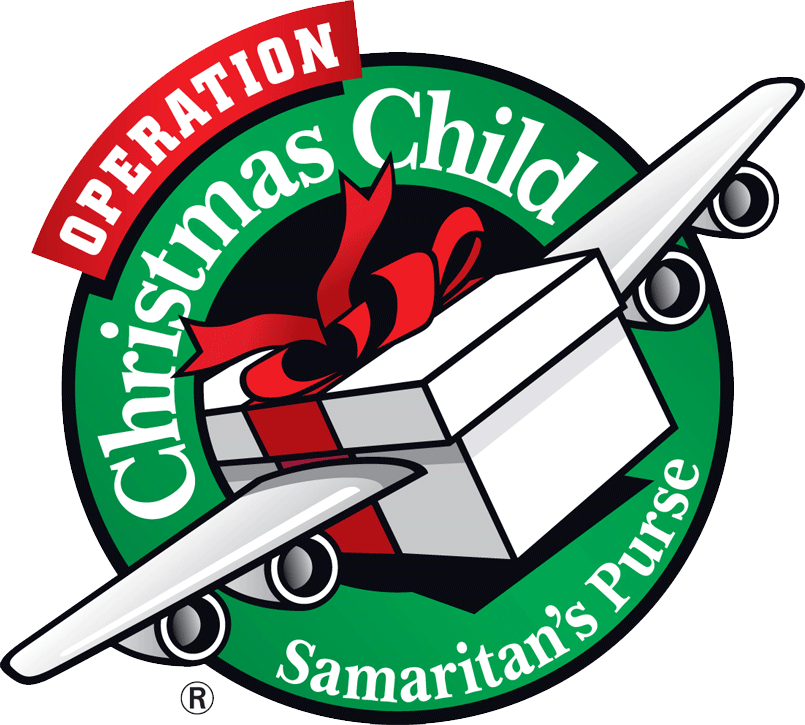 Christmas Shoeboxes.
Great Massingham Church launched an appeal for Christmas shoeboxes and this year broke their own record. They are sending 132 Christmas boxes to the distribution centre at Peterborough which are then sent off to many parts of the world by Samaritan's Purse Partners Worldwide. Yes, That's 132 happy smiling faces on less fortunate children, They will know someone cares as they open the beautifully decorated boxes and see the gifts so kindly given and that gives us all a warm feeling. Margaret Bowes thanks everyone for their generous donations including the children and parents from Great Massingham and Harpley C of E Primary schools. Please let us know when you hear where your box went.
It was later notified that our shoeboxes all went to Albania. Altogether some 29,511 were sent from the UK which were part of the11.2million packed globally.

---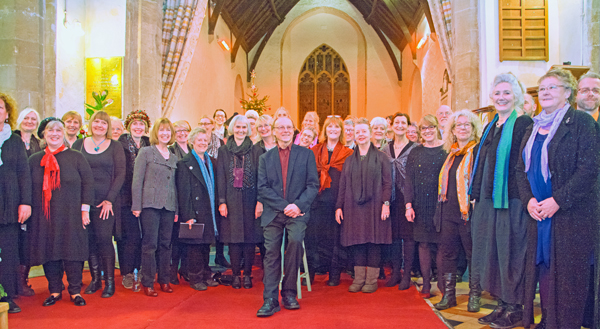 "THE BIG HEART & SOUL CHOIR" CONCERT.

A Festive Concert from Castle Acre's Community Choir was held on Dec. 16th at Gayton Church. A marvellous concert, featuring songs from different cultures and styles was directed by Noralf Mork.
You can learn more about the Choir and even listen to a snatch of song here.